Date/Time
Friday, 06 October 2017
9:00 am - 10:00 am
Location
Webinars with Simone M. Matthews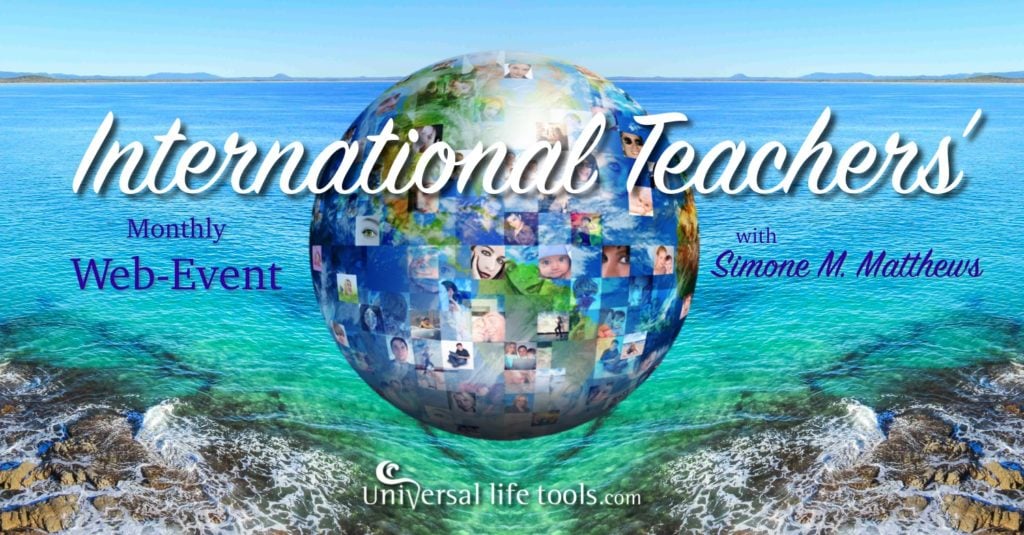 On a monthly basis, Simone hosts a LIVE Web Event for all her Graduate Teachers from around the world – Australia, New Zealand, USA, Canada, UK, Ireland, Italy & Romania.
Theses LIVE Monthly Events facilitated by Simone enable:
Teachers to network together via LIVE Video streaming (its Fun !!!)
Simone to share her latest Wisdom School Updates
Support Teachers with their facilitation of Practitioner Courses/Workshops
Each WebEvent profiles a particular Teacher (experience/wisdom/case histories)
Global Community Teacher Support ♡
Who can attend ?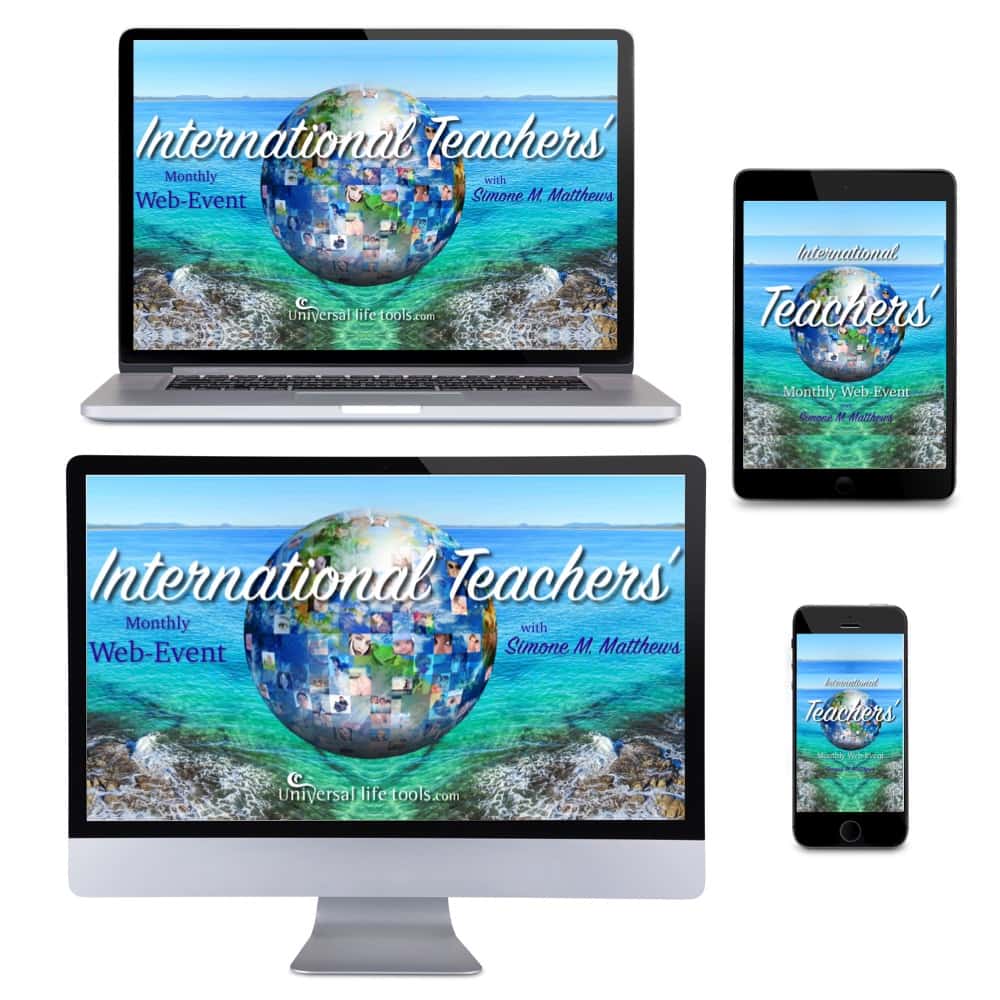 These monthly LIVE Web Events are by Invitation Only to all Graduates Teachers through our Universal Life Tools Wisdom School who hold Master Teacher Certification in either: Crystal Light Healing®, Essence of Angels® or Aetheric Healing™.
If you are a Graduate Master Teacher through our School, please check your PRIVATE Teacher online WEBPORTAL Resources for access details to our monthly LIVE Web Events. From the main page of your Teacher online WEBPORTAL Resources – you can REGISTER you attendance at our monthly LIVE Web Events.
If you are interested in studying with us and graduating as a Master Teacher, then please visit our Life Mastery Teacher information page for details >
Find the Time in your City/Country – Oct 2017 Web Event:
Thursday, 5 October 2017 – 4:00 pm PDT (USA/Canada)
Thursday, 5 October 2017 – 5:00 pm CST (USA/Canada)
Thursday, 5 October 2017 – 7:00 pm EDT (USA/Canada)
Thursday, 5 October 2017 – 8:00 pm ADT (USA/Canada)
Thursday, 5 October 2017 – 11:00 pm UTC
Friday, 6 October 2017 – 12 Midnight BST (United Kingdom)
Friday, 6 October 2017 – 12 Midnight IST (Ireland)
Friday, 6 October 2017 – 1:00 am CEST (Italy)
Friday, 6 October 2017 – 2:00 am EEST (Romania)
Friday, 6 October 2017 – 9:00 am AEST (Australia)
Friday, 6 October 2017 – 10:00 am AEDT (Australia)
Friday, 6 October 2017 – 12 Noon NZDT (New Zealand)
View times in your City/Country>

Save
Save
Save
Save
Save
Save
Save
Save
Save
Save
Save
Save
Save
Save
Save
Save
Save