Life Mastery Teacher eCourses –
Study personally with Simone M. Matthews
You have been guided to this page for a reason – is time for you to dive deeper & expand higher than you have ever gone before ♡
You are sitting upon a precipice of HUGE change… and you know from the depths of your beingness you are on the threshold of making a QUANTUM LEAP. The moment is right, the stars are aligned… but possibly vulnerability & the fear of the unknown is bringing up resistance within you.
You are passionate about your creative gifts and you know you have something meaningful to share… but as a Visionary Creative, Intuitive Healer or Spiritual Business owner… possibly structure is not your biggest selling point and marketing yourself brings up feelings of discomfort.
You want to dedicate your time/energy to your Spiritual Business, yet you are floundering in how to make money doing what you love, attracting clients and making a comfortable living.
If this sounds like you, then maybe you are being guided in this moment to join with Simone and study one of her Life Mastery Teacher Courses and graduate as a Certified Teacher through her Universal Life Tools Wisdom School.
Simone's Life Mastery Teacher Courses are now all available on-line as eCOURSES… so you can study in your own time, your own pace and take as long as you like to complete your chosen Teacher eCourse(s).
From time-to-time, Simone announces SPECIAL OFFERS – her Life Mastery Teacher Courses in both eCOURSE + HEART RETREAT inhouse study with Simone – for those students who thrive when studying in a face-to-face format.

When you enrol in our Life Mastery Teacher eCourse(s), your enrolment INCLUDES the respective Practitioner eCourse(s)… so on completion of your studies you graduate as both a Practitioner & Master Teacher in your chosen modality(s).
Whether you live in Australia or Internationally, EVERYONE is welcome to enrol in our Internationally Accredited Life Mastery eCourse(s) AND now there is no need to travel to Australia (unless you choose to enrol in LIVE inhouse study)… as you can study personally with Simone on-line !
Upon graduation as a Master Teacher, you then have the choice of one or both of the following… both options are available to all graduates:
Facilitate your own Practitioner Certification Courses around the world and graduate your own students through our Universal Life Tools Wisdom School…. and/or
Use the business & personal empowerment information studied within Simone's Life Mastery Teacher Courses to heal/believe/empower yourself in order to get your own work out into the world. Use the structure, techniques and marketing information we provide within our Life Mastery courses… to help provide a foundation and proven method of building and promoting your own work. Simone will work with you to flourish success in your professional life, not just excelling in your accomplishments but creating an enduring & meaningful legacy for generations to come.
PLEASE NOTE: If you have already enrolled in our Wisdom School Practitioner eCourse(s) for Crystal Light Healing®, Essence of Angels® or Aetheric Healing™, then if you would like to UPGRADE to our respective LIFE MASTERY TEACHER eCourse(s)… then you are gifted a Coupon Code to receive a discount of up to 100% of monies already paid for your Practitioner eCourse. This reason this discount is given is that the respective Practitioner eCourse is INCLUDED as part of Life Mastery eCourse investment. Full details are outlined in the FAQ section of the respective Life Mastery Teacher eCourse webpages – you will receive the details when you fill out the form at the bottom of this page.
Heart Retreats with Simone M. Matthews
Whilst you can study Simone's Life Mastery Teacher eCourses fully online, you can also enrol in a Life Mastery Teacher eCourse SPECIAL PACKAGE which includes 5 Heart Retreat days of personal in-house tuition with Simone M. Matthews.
Simone's Heart Retreats are held within the Noosa region of the Sunshine Coast, Queensland, Australia. This sub-tropical paradise is one of the top holiday destinations of the world – with its pristine beaches, national parks, hinterland villages, glorious weather and locally grown produce. The Sunshine Coast makes the perfect location not only for a little R&R but also for your intimate immersion in Simone's teachings.
How to find out more about Simone's
Life Mastery eCourses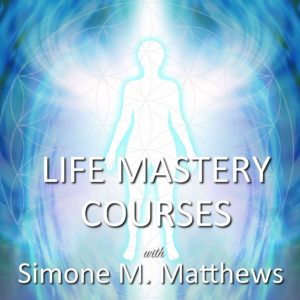 LIFE MASTERY TEACHER eCOURSES:
If you would like to find out more information about Simone's
Life Mastery Teacher eCourse(s), please fill out the Enquiry Form below and Simone will email information in one or more of the following Teacher eCourse Healing Modalities:
Crystal Light healing®
Essence of Angels®
Aetheric Healing™
On receipt of your Enquiry Form, Simone will send you the relevant information regarding her Life Mastery Teacher eCourses, including course investment, how to complete the course online, what you receive upon graduation & the personal/professional benefits of becoming a Teacher graduate through our Wisdom School ⭐︎
Life Mastery Teacher eCourses – Enquiry Form
Save
Save
Save
Save
Save
Save
Save
Save
Save
Save
Save
Save
Save
Save
Save
Save
Save
Save
Save
Save
Save
Save
Save
Save
Save
Save
Save
Save
Save
Save
Save
Save
Save
Save
Save