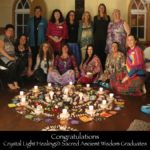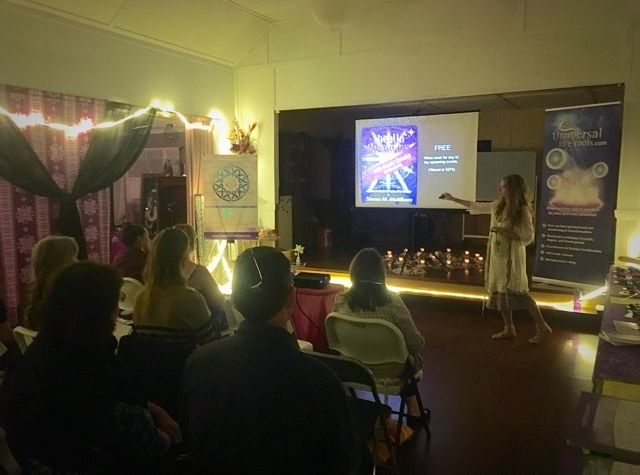 On the weekend just passed, I had the pleasure of facilitating my LAST Spirited-Travellers events for my 2015-2016 World Tour.
It felt so very sacred to be anchoring this energy back here in Australia and bringing the LOVE we experienced around the world in the hearts of my community here on the Sunshine Coast.
On the Friday night, I facilitated my free talk on Sacred Ancient Wisdom.  As this was my last free talk, we had a little fun as we embraced the shamanic wisdom of 'When did you stop DANCING? When did you stop SINGING? When did you stop being enchanted by STORIES? When did you stop finding comfort in the sweet territory of SILENCE?… and yes you guessed it, we invited everyone to stand up and Dance & Sing their hearts out !
Then on the following two days, I facilitated my Crystal Light Healing® Sacred Ancient Wisdom workshop to a most beautiful heart-warming group of engaging women.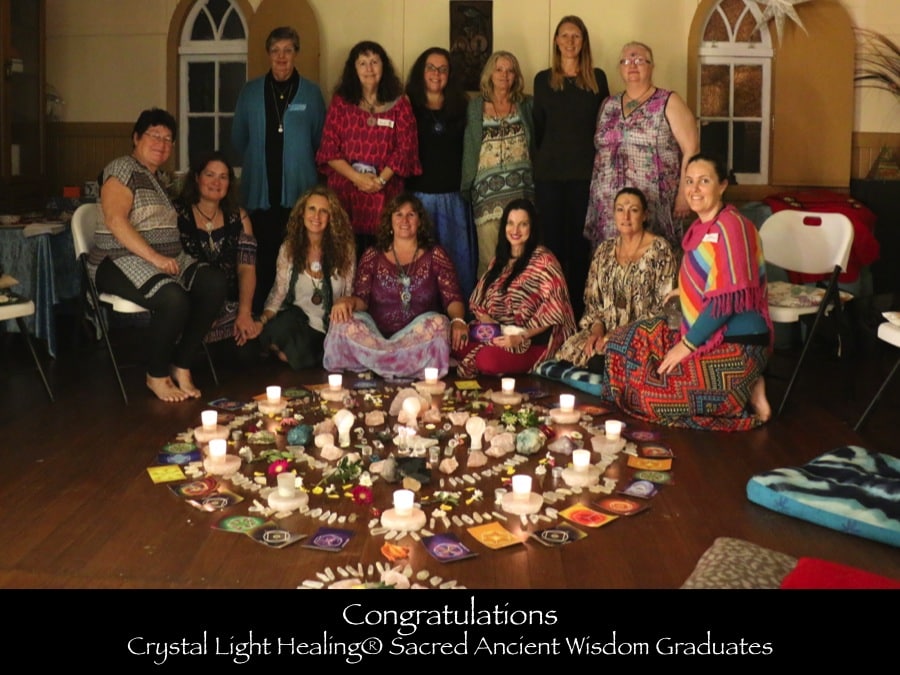 Congratulations to our beautiful Graduates… thank you for enriching my life with your courageous BIG LOVING HEARTS… I hope in some small way I have inspired you to take your magic out into the world and simply be the change.
This year, 2016, marks the 22nd year that our Universal Life Tools School was birthed within the Aethers (and the 13th year since it came into physical reality).   It has been an incredible journey of learning, sharing and blessed teaching… thank you to my entire community for helping me fulfill my dreams.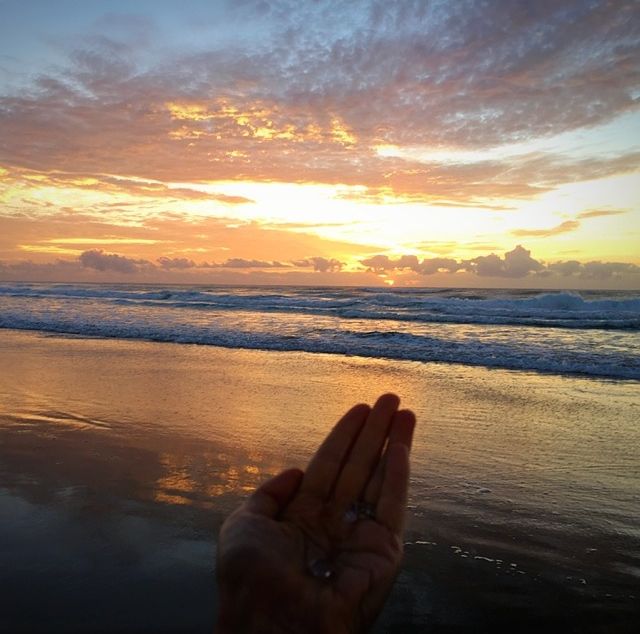 This morning, as I reflect on the weekend just passed… I took a stroll along the beach at sunrise and gifted the last of my Blessed Earth Crystals back to Gaia.   Feeling very emotional and with tears rolling down my face… I look up to see a 'feather cloud' in the sky and the full moon on the western horizon glowing in orange as it reflected the light of the sunrise (please see my photos below).  Yes, the love experienced was palpable… and my heart feels all expansive in JOY ♡
Thank you to the beautiful Trisha Berry of Atlantean Earth for hosting our event at your centre.  WOW… thank you for your help in setting up, packing down and all the 'little things' throughout our 3 days… love you deeply ♡
And finally, thank you to my darling husband Shaun for being there for me all weekend.  My dreams are being fulfilled because of your unconditional support… I LOVE you with my whole heart, thank you for being my friend & partner in this life ♡
Video – Noosa
Sharing with you a short Video of participants sharing their experiences at our May 2016 – Crystal Light Healing® Sacred Ancient Wisdom Certification Course, Sunshine Coast, Australia
Photo Album – Sunshine Coast
Sharing with you below some heart-felt pics from our time together at my Crystal Light Healing® Sacred Ancient Wisdom Certification Course, Sunshine Coast, Australia. Thank you so much divine Souls for your generosity of heart ♡
Upcoming Events – June 2016
This is my LAST Crystal Light Healing® Teachers Course that I will be facilitating for the next 18 months to 2 years… as I am taking a break to focus on creating a little space in my life and birthing a new project that is dear to my heart.