With Simone Matthews as your host— Flourish with Simone is an intimate & personal space to experience the transformative power of community.
Deep sense of Connection & Belonging

Encouragement to pursue Soulful Purpose
Empowered to navigate life's challenges &...
Feel a sense of Trust, Intimacy & Value
When humans connect and feel we belong to something greater than themselves, we heal the wounds of the past and create a brighter, more hopeful future.   We are empowered to believe in the potency of our own power to effect change, and we are inspired to steward a future that is grounded in love, heart, spirit & possibility.
Flourish with Simone supports & flourishes personal & collective transformation through the following spaces—
Flourish Flow— Our space to connect, support & share
Intuitive Astrology— Your guide to flowing through Celestial Alchemy
Sacred Women's Circles— Join Simone LIVE every month in Circle
Meditations— Fortnightly journeys through the 77 Rays of Creation
Wellness & Lightrition Lightbraries— Articles, Videos & LIVE sharings guiding you to thrive through Lightrition & botanical alchemy. Ignite your Homo Luminous!
PREMIUM Courses— Everything from Essence of Angels®, Crystal Light Healing®, Numerology, SoulBook, to Lightrition & Crystalline Alchemy.... and so much more!
If you are longing to envision & create the life you truly desire, and are willing to show up and be the change the world needs right now— Flourish is for you!
For over 3 decades, Simone M Matthews has helped thousands of people globally create real & enduring change in their lives. Now you too can share in her wisdoms & resources instantly on your smartphone, tablet, or computer— listen/watch anywhere, anytime.
Join Flourish today— your Sacred Space to connect with people around the world of like heart to— Nourish the Body, Expand the Mind & Evolve the Soul.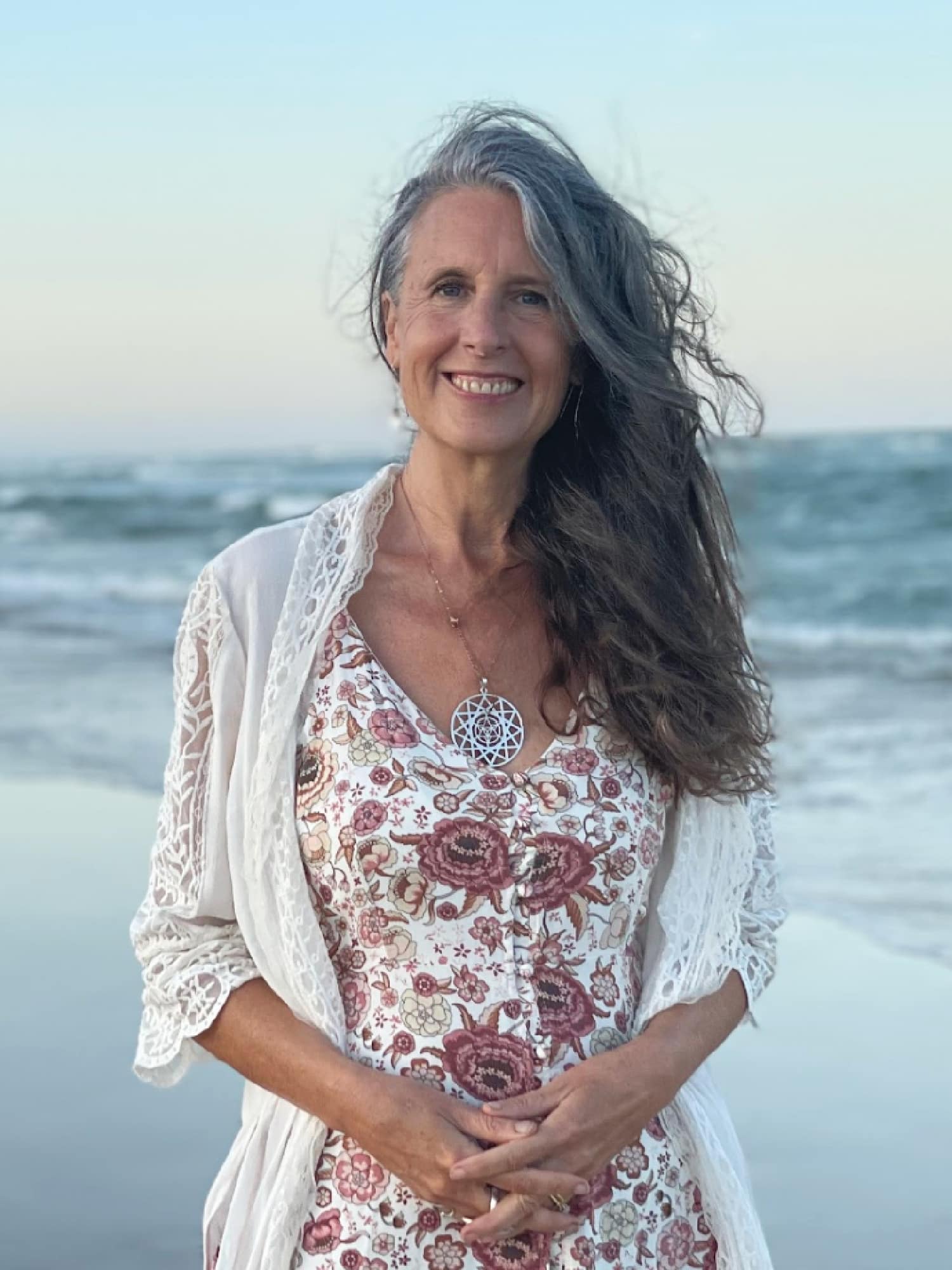 Flourish with Simone is a dream of my Soul— our place for connection, where we hold each other up to greatness and together create our beautiful New World through our Hearts.
A vibrant, light-filled and loving New World awaits us— it is up to us, through our daily acts of in-spirit living, to bring this vision of possibility to life.
This New World already exists, the dream is alive within our Hearts— it pulses through our blood, it breathes us, it illuminates our Souls. 
As the saying goes 'from little things big things grow'.   Together lets take our individual dreams— our small thing— and Flourish it into our collective big thing — our Beautiful New Earth, a new love story of Humanity.
I look forward to walking, loving & reverently journeying right beside you.  Thanks for joining me, thanks for joining us.
xx