Spirited Travellers – Visionary Sponsors
We are immensely grateful to our Visionary & Crystalline Sponsors for supporting our Spirited-Travellers World Tour.
These worldly angels believe in the vision of our Tour and are reaching deeply into their Hearts to assist us in bringing our Tour to life.  Thank you for being our lamps of light and helping to illuminate our path over the next two years…. we LOVE you !
Please keep reading down the page for all the details of our Visionary Sponsors and we encourage you to support their work too and share the LOVE ♡
If you too would like to support our tour, then maybe you would like to become a FRIEND of Spirited-Travellers.  For all the details please Click Here >
Visionary Sponsor – Kyrona Unity Hope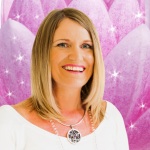 "I am Kyrona Unity Hope, Light Language Channel and a 'Teacher & Healer for Healers' everywhere. My passion and commitment is to support you to raise your frequency and transform your life, so that you can fully step into your own power and fulfil the highest calling of your soul.  Embodying your infinite soul potential and shining your light more brightly out into the world, to help more people and to heal our world."
I encourage you to visit Kyrona's website & find out more about her work and surrender to the magic of Celestial Light Language ♥
Visionary Sponsor – Raelene Byrne
Raelene Byrne, is an internationally recognised energy healer, retreat facilitator and leader, meditation teacher, educator of self empowerment through self knowledge, speaker, writer, shamanic practitioner, Advanced liquid crystal practitioner and earth guardian.
With 3 decades of remembering, learning, practising, the one thing that has been a constant in Raelene's life is the power of Freewill, the expansiveness of stepping into your own unique potential, and the ultimate freedom of being exactly who you ALWAYS in any moment.
I encourage you to visit Raelene's website & find out more about her work ♥
Crystalline Sponsor – Vicki Anderson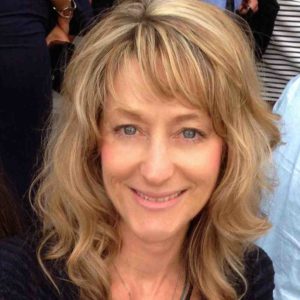 Vicki is a passionate Lightworker, Healing Practitioner and Accredited Essence of Angels® Master Practitioner & Teacher through our Universal Life Tools Metaphysical School of Healing (see Vicki's profile)… yeh, go Vicki !
Vicki's passion is to support the healing of our beloved animals so if you have a 'furry' family member in need of healing love and support please contact Vicki, she would love to facilitate wellness for your loved ones (pets and humans).
As a 'Crystalline Sponsor' Vicki is supporting the cost of shipping our crystals around the world… such that we can hold ceremony at each of our events, open hearts and connect in-spirit.  Stay tuned for our crystalline grid photos very soon.
To discover the bliss of healing and regeneration please visit Vicki's website & find out more about her work ♥
FRIENDS of Spirited-Travellers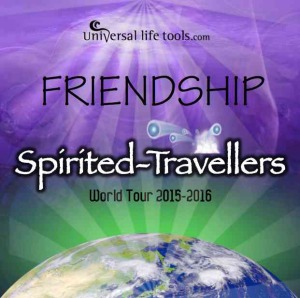 A big warm and fuzzy thank you too to our 'FRIENDS of Spirited-Travellers'.  Our FRIENDS heart-felt contributions are helping us carry out our mission to INSPIRE, AWAKEN & TRANSFORM one FREE event at a time !
Our FRIENDS are supporting us in facilitating a large number of FREE EVENTS around the world as not everyone has the financial means to attend a Certification Course. We have so much knowledge and sacred information to share… and NOW more than ever people are awakening and ready to connect deeply with these cherished wisdoms.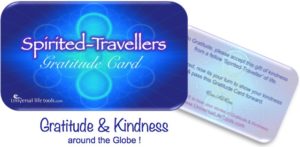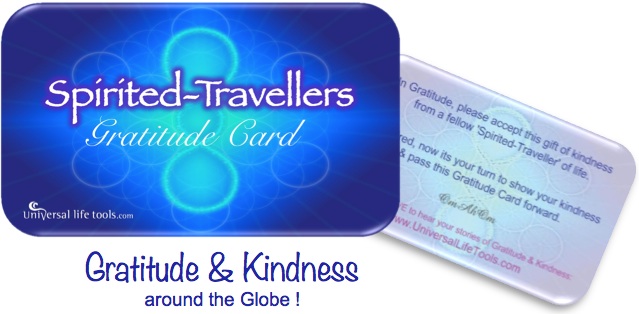 The contributions that our FRIENDS make go towards the costs of facilitating all of our FREE EVENTS, the costs of staff keeping on top of all the admin for these events plus the manufacture/ printing/ shipping of FREE CONSCIOUS GIFTS to distribute at all of our FREE EVENTS such as our Spirited-Travellers Gratitude Cards (also known as Pay it Forward Cards, or Random Acts of Kindness Cards).
To find out more about our FRIENDS, inviting you to read a little more about what they do and how their contributions are assisting our grandest vision:  Read More >
Connect with our Spirited-Travellers Tour
Would you like to keep up-to-date with our Spirited-Travellers tour over 2015-2016 ?
Then we welcome you to sign up to our FREE eNewsletter and follow us Facebook, Twitter, Instagram, Pinterest & Youtube ☆
Sign up to our ☆ FREE eNewsletter ☆ and keep up-to-date Spirited-Travellers… don't worry, we are not into spamming & we respect your privacy !