Simone M. Matthews and her family are travelling the globe during 2015-16, for her revolutionary Spirited-Travellers World Tour ☆
Inviting you to join Simone at one of her FREE Talks or Certification Courses in your city to discover dynamic and inspirational practices on how to live your life in reverence of your soul potential, in connection with akashic memory and from the deepest and most sacred place of Soul-Hearted & Source-Full living.
View Simone's Global Event Schedule:
[No Events - Tour has now completed]
Spirited-Travellers - Videos
Sharing with you these overview videos from Simone, where she talks a little bit about Spirited-Travellers and her upcoming Essence of Angels® & Crystal Light Healing® Workshops... as well as her FREE Talks.
Also... sharing with you a short video of testimonials from our first two Essence of Angels® Workshops in Virginia & Massachusetts, USA.
Spirited-Travellers - Events
Spirited-Travellers is all about inspiring people to be the bridge between ancient knowledge and our present day world, so we can transform ourselves, our community's and the world at large from the inside out.
Drawing upon a rich tapestry of knowledge from our indigenous cultures & traditions the world over, this generation holds the key to the future of Earth and all life on this planet.  We are at a cross-roads in our evolution and it is up to each and everyone of us to 'wake up' and be the bridge between our cherished ancient wisdoms and today's leading edge science such that we become active participants in Earth's Quantum Evolutionary Shift.
[No Events - Tour has now completed]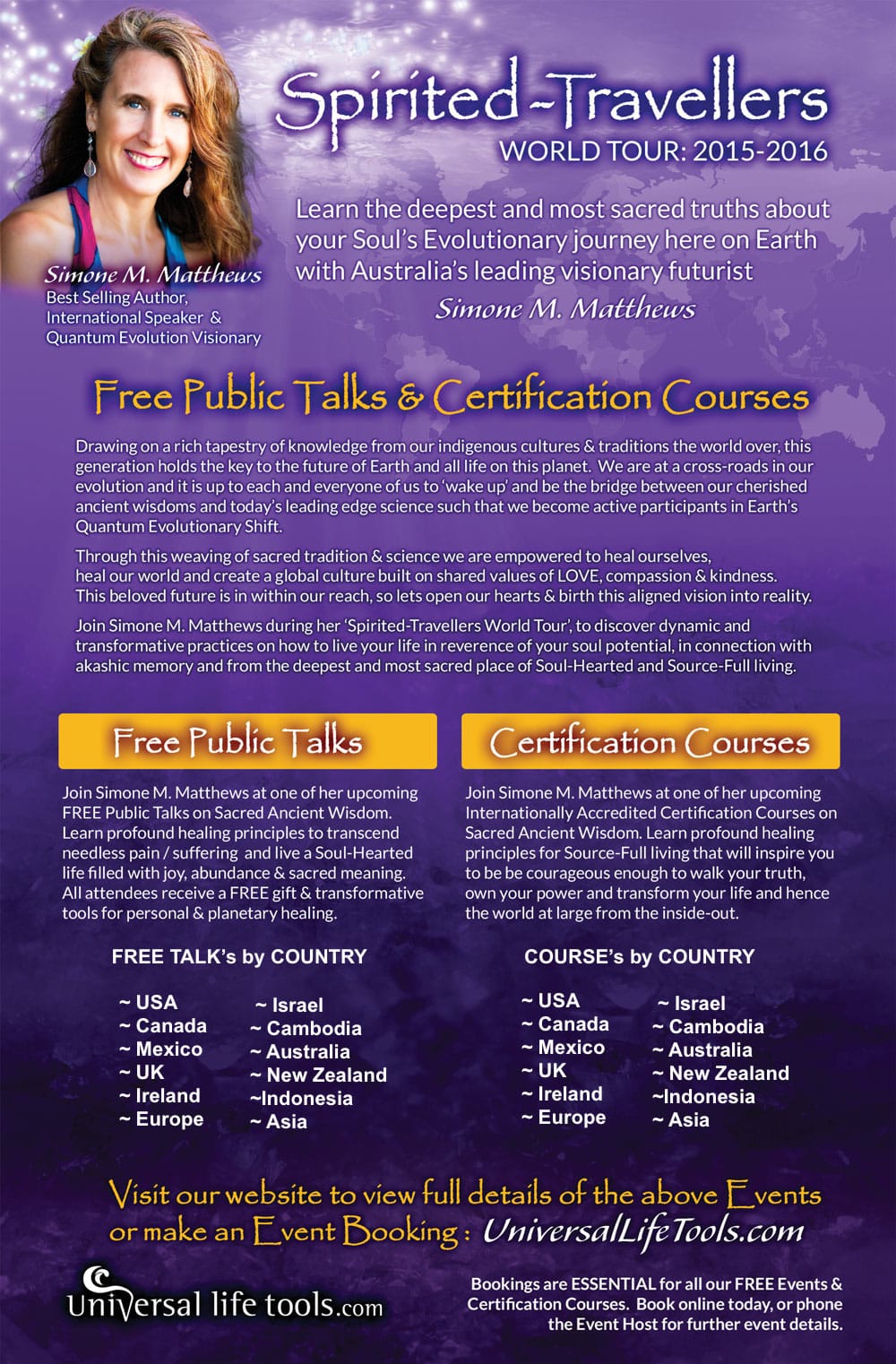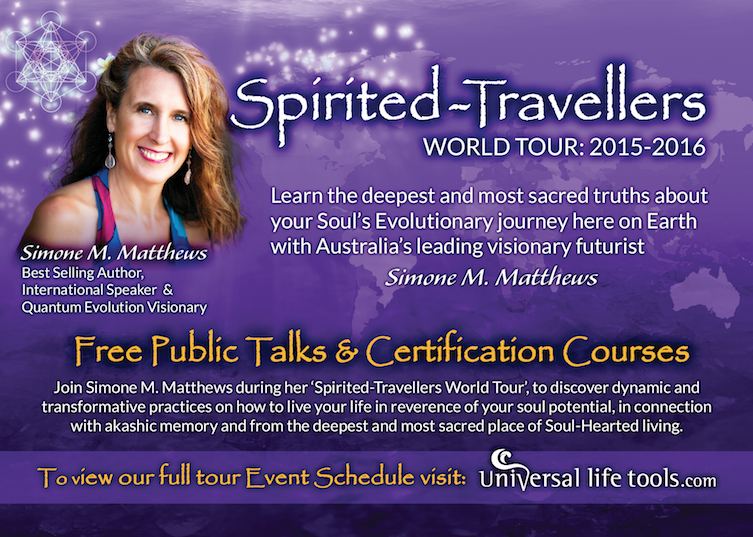 CONTINUING PROFESSIONAL EDUCATION
Interested in taking your work, your passion, your grandest vision  to the next level !
If your answer is YES, then inviting you to continue your studies with us.
Please click on the images below for all the details.