Over the weekend just passed, I had the pleasure of facilitating our Essence of Angels® & Crystal Light Healing® Sacred Ancient Wisdom Courses in Bonnyville, AB, Canada.
With such love, kindness & generosity surrounding us, the event was deeply touching and a wonderful experience of transformation for all.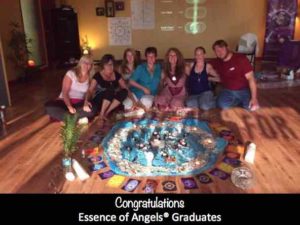 The 'theme' that wove its way into our hearts for this event was that of self-love, self-worth and KNOWING you are good enough to LOVE & be LOVED.
We worked through finding VOICE to speak from the heart and stand in the light of your power from a pace of DIVINE WILL and eternal GRACE of SPIRIT.
Such big, bold and courageous shifts for all of us… divine.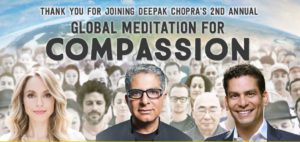 We also had the pleasure on the second day of our 4 days of courses to connect with 500,000 people globally for Deepak Chopra's 'Global Meditation for Compassion'.
Through the presence of Archangel Raziel through us, we connected through our 'I AM Presence' and held space for SPIRIT to express itself through us. Profound experiences for all.
This was one of those spontaneous events (not on our original global schedule) and was woven together with much LOVE and blessed support by many. Lori Unrau so divinely put up her hand to be an event host… and graciously brought a beautiful community together for four days of sharing and the weaving of magick.
Lori lovingly put our family up at her home (in her friends-sisters motorhome – such luxury) and helped promote setup, packdown and so so much to support our event and ensure everything came together with much grace & ease.
So many thank you's and blessings to you, your daughter Kassia and friend Ryan for making our tummy's so content and our hearts overflowing with your showered love.
Thank you to Judy & Lori for the beautiful arrangements that brought a special essence to our workshop… the love that oozed within your creative artistry was palpable.
Thank you also to Suzie & Jasmine for the beautiful gift of your handmade crystal pendant filled with DIVINE LOVE & eternal beauty and once again big hugs to LORI for Seed of Life and nature gifts that will join our Blessed Earth Crystals around the world.
And thank you to everyone for your LOVE, presence and contributions to our Blessed Earth Crystals.
Sharing with you below some heart-felt words from our course participants… thank you so much divine Souls for your generosity of heart ♡
Please also view my VIDEO TESTIMONIALS Page where we share testimonials from our previous Spirited-Travellers Events ♡
PLUS… please view our EVENTS SCHEDULE to find an Essence of Angels® or Crystal Light Healing® in your city of the world.
Photo Album – Bonnyville, AB, Canada
Sharing with you a few photos from our time in AB, Canada for our Essence of Angels® & Crystal Light Healing® Sacred Ancient Wisdom courses ♡
Upcoming Events with Simone
August to October 2015
SACRAMENTO, CALIFORNIA, USA
31 July 2015 – Fr'ee Talk Sacred Ancient Wisdom
1 & 2 August 2015 – Essence of Angels® Practitioners Course
(Earlybird ends Midnight 24 July 2015)
Find out more or make a booking >
SALT LAKE CITY, UTAH, USA
10 to 15 August 2015 – Crystal Light Healing® Practitioner Course
16 to 18 August 2015 – Crystal Light Healing® Teacher Course
(Earlybird ends Midnight 27 July 2015)
Find out more or make a booking >
MALIBU, CALIFORNIA, USA
2 October 2015 – Fr'ee Talk Sacred Ancient Wisdom
3 & 4 October 2015 – Essence of Angels® Practitioners Course
(Earlybird ends 19 September 2015)
Find out more or make a booking >