Earth is currently sitting at the dawn of a New Earth Era, on the brink of a epic shift toward a Universal Humanity.  Many paths of possible futures are both converging & being birthed.  The choices we make now, what we bring to the world in this moment becomes the creative force that materialises our NEW collective story for Humanity.
In response to the call of the Pleiadian Mothers, the guidance of the Lemurian Inner-Earth Beings & the emissaries of  Crystalline Lemurian LightCodes held within the Earth - I am co-creating a number of Resources, Meditations, & LIVE Zoom events to support you at this time.
My sharings directly address the deeper experience of CoronaVirus, what it means for each of us individually, the greater spiritual experience of Corona, & how we can use the gift of this moment to transform ourselves both personally, planetarily & cosmically.
There is a deep rising of a World more Beautiful, lets together BE the CHANGE.


Lightrition ONLINE COURSE
During this eLOVEutionary COVID-19 experience - Lightrition will help you make sense of this moment in Herstory - the bigger picture of Humanity Awakening.   Lightrition is a KEY accelerator of personal & planetary consciousness & connects you with the inherent healing intelligence of your sacred body temple.
What the Mainstream Media are not sharing about CoronaVirus [COVID-19]... AND the inherent power that resides with YOU !      The choices we make today, create our tomorrow. What are you consenting to ? What will you choose ?
Over the next 20 years, a New Era in Earth's consciousness is being birthed as we head toward the 2040 Golden Conjunction.   Sharing with you a number of intuitive & astrological info to you navigate this time...
LIVE via Zoom  - Watch the Replay
Join me in Meditation to anchor the LIGHT from the Cosmic Central Sun through to Earth & dream into the present the Grand Cosmic cycle of the Age of Aquarius… pure Light, Love and Happiness to all beings on Earth…
Receive our FREE Updates
Join our Heart-full Tribe & receive weekly LOVE doses
+ Receive FREE gifts from Simone
We respect your privacy & will never share your info!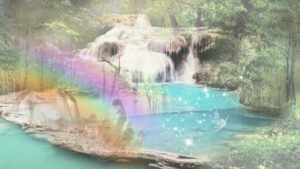 I started writing this post this morning with the intention of sharing my insights into our Sun transiting the Pleiades, combined with many plants in Retrograde, leading up to our Gemini New Moon later in the month, followed by our Goodwill Full Moon in early June 2020. But just like ...
Find out what 2020 has in store in the areas of health, wealth & relationships.  Discover how to work with the energy of 2020, to write an amazing new chapter in the next decade of your life.  Read More...
Numerology, Celestial Transits & Insights about 2020 Shop Online
Handmade, HeartFull & Soulicious