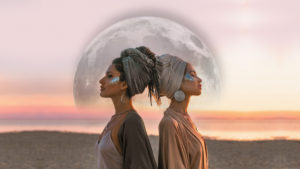 In the lead up to our Galactic Plane Alignment in 7 days time, we have the Full Moon in Gemini reflecting the light of the Sun in Sagittarius. There are some delightful energies at play this Full Moon, preparing us with Heartful Joy as we come into the last weeks ...
NEW Online Learning Course
Enrolments are now Open for my new Lightrition your Life online learning course.
Lightrition guides you in stepping into your power.  Reclaiming self-agency of your life.  Discovering that healing is possible & that you were born to thrive.
Numerology, Celestial Transits & Insights about 2019 Shop Online
Handmade, HeartFull & Soulicious