Directory of Teachers & Events
Inviting you to search our Directory of Teachers to find a Workshop or Course in Australia, New Zealand, United States, Canada or Europe.  Your search will locate Teachers by Country/Region, then simply click on Teacher Profiles to view each Teachers upcoming scheduled events.
Our Graduate Teachers facilitate their workshops either as in-Person events or LIVE via Zoom.
Would you like to personally train with Simone M. Matthews and become a Certified Teacher through our Wisdom School? Are you yearning to enjoy the freedom & flexibility of teaching your own Healer Workshops in your own time and anywhere in the world?  Please see our Teacher ONLINE Course information pages for all the details.
If you are searching for a Healer in your region, please view our Directory of Healers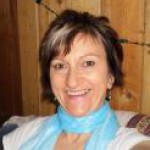 Beechworth, Victoria, Australia
Divine Greetings, I 'live' in an enchanting part of North Eastern Victoria with my partner of 20 years and my three beautiful daughters. Working with adolescents for over 25 years…