Directory of Teachers & Events
Inviting you to search our Directory of Teachers to find a Workshop or Course in Australia, New Zealand, United States, Canada or Europe.  Your search will locate Teachers by Country/Region, then simply click on Teacher Profiles to view each Teachers upcoming scheduled events.
Would you like to personally train with Simone M. Matthews and become a Certified Teacher through our Wisdom School ? Are you yearning to enjoy the freedom & flexibility of teaching your own workshops anywhere in the world ?  Please see our Life Mastery Teacher information page for study options that suit your time, budget & areas of interest.
If you would like to find a Healer in your country, please view our Directory of Healers.
Directory Search Function is currently under maintenance, please check back soon, thank you.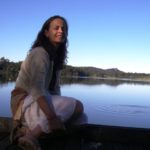 Noosa Heads, Queensland, Australia
Hi, my name is Alli. Hope this message finds you all happy, healthy and loving life! Who am I?…. Great question!. I know I am a soul having a physical…