About Simone M. Matthews
I am so grateful that Spirit has guided you here in this moment to pass on a special message…
YOU ARE LOVED ♡
Sometimes we just need to hear that… I know there are certainly times in my life where I have needed to hear that.
Over the last couple of decades I have inspired thousands of people around the world sharing my insights as an Intuitive Diviness, Healer, Spiritual Adviser, Metaphysical Teacher, best-selling Author & Quantum Evolution Visionary. I have traveled extensively throughout Australia, USA, Canada & Europe and helped people flourish into their greatness of Soul Potential.
But please, as you read this page… don't fall under the illusion that I am perfect, that I have ALL the answers or that I am a genius superhuman that is here to save you, or save the world. Nope, that certainly is not me !
I am however a women with a HUGE heart, a desire to embrace authentic truth and a yearning to spread the message of LOVE from the depths of my Soul. Just like you I am complex (my husband would say VERY complex… LOL), I am flawed in my beautiful humanness and each and everyday I am growing and evolving through Spirit.
I was born with the gift of 'knowing' and the ability to 'feel-see' beyond the physical realm… however these natural gifts didn't ensure my life's journey would be smooth sailing.
I have endured and suffered through many years of hiding my true self, painful dark nights of the soul (yep, I needed more than one) and a broken heart that I thought could never be mended. After a life-changing near death experience, I was propelled to finally release the layers of fear, guilt and shame that were keeping me small and dimming the brilliance of my LIGHT.
I have now finally reached a stage in my life where I acknowledge my profoundly sacred gifts as a beautiful and natural part of my life and I choose to share them with the world as a Soul having a Human Experience.
Over 22 years ago I created my Universal Life Tools Wisdom School to support people to heal, step into their authentic purpose and live extraordinary lives. Using my intuitive gifts and direct channels from Spirit, I empower people to understand their story, go deeper than they have ever gone before and ultimately rise higher into the grandest version of themselves.
On a personal level, whilst I don't like to use labels, I experience that term called 'dyslexia' so for me writing can be quite challenging at times. Which is all a little bit ironic as I LOVE to write, to share, to express myself in words (I feel it all so very very deeply inside of me)… however I don't let me uniqueness inhibit me in anyway. I just muddle my way through, holding a greater vision through my heart. So please do forgive the typos, nonsense words and imaginative use of sentence construction that may appear in my writings from time-to-time…. spell-check can only do so much ! Thank you for your compassion in this area, I appreciate your kindness greatly ♡
I live with my family – my darling husband Shaun, our two teenage children & fur-baby Shikaylah on the East-Coast of Australia, Noosa – my 'Heaven here on Earth'. I work with clients from around the world, either on-line or through my events & courses when I travel around Australia or Internationally.
I invite you to grab a cup of tea, spend a little time exploring my website and open your heart to a littl' loving today.
My vision is that the offerings through this website – my Workshops, eCourses, heartfelt articles & free gifts awaken a spark of light, hope and blissful joy in your life.
If life is challenging for you in this moment, if you feel frightened, anxious, confused or in need of direction… if you are standing in the face of uncertainty and are looking for guidance on how to move forward… please re-remember you are LOVED, Spirit is ALWAYS there for you… let me guide you and offer you insight from Spirit.
I LOVE you and I see the BEAUTY that is innately you ♡

Simone M. Matthews
Founder – www.UniversalLifeTools.com
Creatix – Crystal Light Healing®, Essence of Angels® &
Aetheric Healing™ Practitioner & Teacher Courses
Best Selling Author & Spiritual Teacher
International Speaker, Intuitive Divine-ess & Healer
Quantum Evolution Visionary ♡
A little more about me…
This question pops up from time to time, particularly from new people who have joined our UniversalLifeTools.com community, or those considering working with me personally for a one-on-one Consultation or enrolling in one of my Life Mastery eCourses or even one of my Practitioner eCourses through my Wisdom School or possibly joining me for my year long Enlightened YOU Program.
The question is: 'What are your Qualifications ?'
I never know where to start with that question, as my experience is so diverse and transverses such a large spectrum of industries that I sometimes feel my current life is 3 or 4 lifetimes rolled into one… and don't get me started on Past Lives !
But I do understand the importance of your enquiry, so I have broken up my experience below by segments of my life for ease of explanation ♡
Corporate Qualifications
After completing a Bachelor of Commerce degree at UQ (University of Queensland, Australia) in the 80's, later followed by post grad studies as a Chartered Accountant with Honours (ok, don't hold the bean-counter thing against me)… I then worked in a variety of fields in the corporate sector.
I have worked as an Auditor (eek, not my favourite job), Financial Analyst & Operations Manager for a Merchant Bank and managed my own Corporate Consulting Business in BPR (Business Process Re-Engineering). Engaging with diverse industries such as Manufacturing, Banking, Retail & Government Public Sector, I have worked with systems design (operations & IT), employee engagement/satisfaction and corporate ethos. I have written systems manuals, implementation policies and trained thousands of employees in re-engineered processes. My Virgo Moon loved the structure and my Sun in Sag with Leo Rising loved the freedom of creating & inspiring change… and developing corporate practices that fostered mindfulness in the workplace.
Whilst this part of my early career certainly didn't have me working my full passion / potential, I have gratitude for the depth of experience it has brought to my life and the foundations it has gifted. It also provided me with the experience, wisdom & knowledge that enables me to do what I do today… so you have to have gratitude for that !
I now LOVE working with Corporate Clients yearning for intuitive insight to 'get that edge' whilst bringing mindfulness to the workplace. Whether you are an entrepreneur, creative, artist, healer or CEO… I can help you to tune into Infinite Intelligence, accomplish your goals and make an impact in the world that leaves an enduring legacy for future generations.
Complementary Medicine Qualifications
After a near death experience in the mid-nineties, I 'jumped shipped' so to speak from the corporate sector and faced my vulnerability head on to follow my heartfelt passions in health, wellbeing & human potential.
I won't list off ALL of the Quals (otherwise it will make me sound like a workshop junkie).. but instead focus on the primary studies that set me on my path.
I am a Naturopath & Medical Herbalist (having graduated as Dux/first class honours from the then Australian College of Natural Medicine – ACNM in Australia) which included studies in Food as Medicine, Nutrition, Mineral Therapy, Aromatherapy, Essences, Body-Mind Medicine, Remedial Massage and Counseling. I am also an avid reader (I LOVE my books) and have delved deep into mysticsm, religion & theosophy.
I established my own Healing Centre here in Australia (where on Earth did the last 20+ years go) and supported clients with Self-Care, healing from dis-ease and personal empowerment. Through my work with clients I developed unique ways of working with Plant Spirit Nutrition, Harmonic Healing with Minerals and Crystal Essence Therapy.
I am an 'all things herbal' LOVER… Plant Devic & Spirit Medicine rocks my world… and even as a small child I had the natural ability to 'see' & 'talk' with plants & the devic realm (aka fairies)… and I still do !
In heartfelt support of our Australia Herbal Medicine Industry, I also held an 18 month position on the Board of the National Herbalists Association of Australia and have assisted as a volunteer at many events.
Esoteric Qualifications
With my background in Corporate and my LOVE of complementary energy medicine for empowerment & healing, the universe conspired to set me on a path of Teaching and establishing my own International Universal Life Tools Wisdom School.
I knew from a young age this was my pathway… but I lacked confidence, belief in my abilities and wanted to hide and stay small. It took me a long time to LOVE & ACKNOWLEDGE my profound gifts of 'knowing' and the ability to 'feel-see' beyond the physical realm into our multi-dimensional reality. I was scared of what other people would think of me and I deeply wanted to be accepted and LOVED… oh-boy what a journey it has been !
I finally faced my fears and took the leap of faith to formally establish my Wisdom School. Fast forward 20+ years, I have now certified thousands of Practitioners & Teachers in my Internationally Accredited Courses – Crystal Light Healing®, Essence of Angels® & Aetheric Healing®. We have Teachers & Practitioners in many countries around the world, such as Australia, New Zealand, USA, Canada, UK, Ireland, Italy, Romania & Indonesia.
I now split my time between Teaching, Public Speaking, facilitating Personal Consultations & Business Advisory sessions with Clients, working with my Life Mastery Students & Graduates, Writing & LOVING co-creating with Spirit.
Well that is me… actually just a tiny snapshot of me… but I hope my sharing inspires you to step into a life that is worth living, live each day on-purpose and follow your heart-felt desires and Soulfull dreams.
You can do it, I KNOW you can. The key is taking that first step out of your comfort zone and choosing vulnerability as a core value. Need some inspiration, motivation or spiritual guidance ? Inviting you to work with me and we can do it together ♡
A little postscript from my Heart-n-Soul ⭐️

Beyond all the labels & identifications I mentioned above… on a personal note I am a gentle, sensitive & feeling person. I am a dreamer, lover of tea, winter morning sunrises, summer sunsets, cuddling with my furbaby, moonlit lover snuggle-fests, family hugs, long ocean walks and delicious SiStar love. Above all, I aspire to living my life through a kind, loving & compassionate heart ♡
Before I leave you to dive deep in my website, I would like to share with you the following words from the book – 'Zen – Take it Easy' by Osho.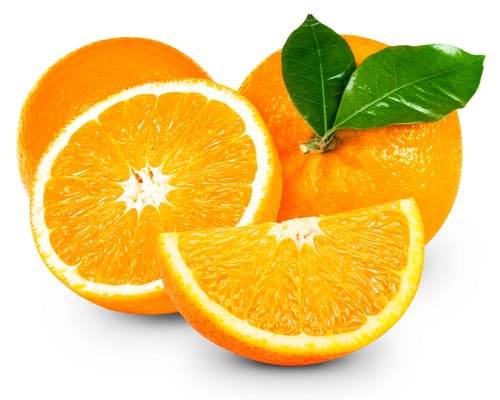 Peel an orange as if you are conducting a symphony and you will be coming closer to Buddha. Peel an orange as if you are painting the greatest painting in the world, with that alertness, with that care, with that love, with that totality. Peel an orange and be multi-dimensionally aware of it – the smell, the feel, the touch, the taste, the sense. When you do this, a small orange, an ordinary orange is transformed… transformed by the quality of the consciousness that you bring to it, the orange becomes transcendent.
I Love you deeply. May your day be transformed in miraculous ways by living mindfully in the present moment as you 'peel your orange of life'.
Save
Save
Save
Save
Save
Save
Save
Save
Save
Save
Save
Save
Save
Save
Save
Save
Save
Save
Save
Save
Save
Save
Save
Save
Save
Save
Save
Save
Save
Save
Save