Just LOVED the vibe of our New York events ! The Heart-n-Soul of the spiritual community is well and truly alive here in Long Island New York and what a blessing it was to share with so many wholehearted & awakened souls ♡
Big thank you to Debbie Goldman for hosting our talk & workshops and to Angela Marschall for all of her loving support in bringing our workshop to life. Both of you are leading examples of what it means to live life from the Heart and awaken & inspire others to do the same. Thank you for your LOVE ♡ PLUS a giant big hug to all the amazing Souls that opened their hearts and breathed the breath of a New Earth… i LOVE you ♡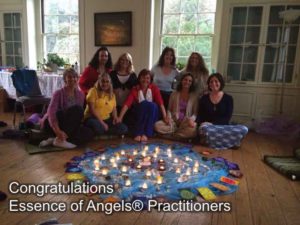 Sharing with you below a photo album of pictures from our Free Talk on Sacred Ancient Wisdom, as well as our 2 day Essence of Angels® Workshop & our 6 day Essence of Angels® Teachers Course… our very FIRST Essence of Angels® Teachers course to have ever been held in the USA !!!!!
Please also view my VIDEO TESTIMONIALS Page to watch a few of our participants share their magical experiences ♡
PLUS… please view our EVENTS SCHEDULE to find an Essence of Angels® or Crystal Light Healing® in your city of the world.
⭐️ ⭐️ ⭐️ ⭐️ ⭐️ ⭐️ ⭐️ ⭐️ ⭐️ ⭐️ ⭐️ ⭐️ ⭐️ ⭐️
SPECIAL ANNOUNCEMENT – NEW YORK:
It is with so much JOY & LIGHT in my heart, that I blissfully announce that we have today scheduled a SPECIAL Crystal Light Healing® Sacred Ancient Wisdom weekend workshop in Patchogue, New York, USA – for May 2 & 3, 2015.
This SPECIAL event is being held in the home of Angela Marschall, founder of Cascading Joy. During this small & intimate event you will have the opportunity to move deeply into Ancient Wisdom, awaken your DNA and make profound discoveries about our Souls Evolutionary Journey.
If you are interested PLEASE do not delay in booking, as numbers are strictly limited due to venue size.
This is an opportunity NOT TO BE MISSED… to take part in a profoundly transformative workshop and train directly with myself – Simone M. Matthews, founder of the Crystal Light Healing® & Essence of Angels® healing modalities.
New York Crystal Light Healing Event – Read More >
Photo Album – New York Events
[divider dottted]
Upcoming Events
May 2015
Saturday, 09 May 2015 – Sunday, 10 May 2015
Ixchel Holistic Healing Centre – Toronto (Burlington) – Ontario – Canada
Saturday, 16 May 2015 – Sunday, 17 May 2015
Crystal Beach Maki House – Nepean (Ottawa) – Ontario – Canada
June 2015
Saturday, 30 May 2015 – Sunday, 31 May 2015
Great Plains Earth Institute – Kansas – USA