The Sun entered the constellation Leo on the 23 July 2023, and is transiting through Leo until 24 August 2023. The peak energy of this solar transit through LEO is felt on 8 August (8:8) with the rising Sun forming a semi-sextile aspect with Sirius Sun or tetrahedron of LIGHT aspect with Earth. This alignment is referred to as the Lion's Gateway 8:8 Portal.
Inviting you to join me LIVE for 8:8 or Watch the REPLAY
Divine LIGHT
Beaming LIGHT is the theme of Lion's Gateway 8:8 Portal. Recognition of your self-worth, self-agency & sovereignty. Opening yourself to a higher wisdom (Sirius), receiving the LIGHTcodes of Sirius into your Solar Plexus… and courageously opening your Heart to your Divinity. Your True Self. Your Sovereignty. Your Soulful Purpose.
On the tail of our Aquarius Full Moon/Sun in Leo is our annual Lion's Gateway alignment— a potent celestial event that plays a key role in the evolutionary awakening of humanity. Awakening to a higher wisdom, a greater potential for ourselves, and cherishing a reverent reciprocity with life, with each other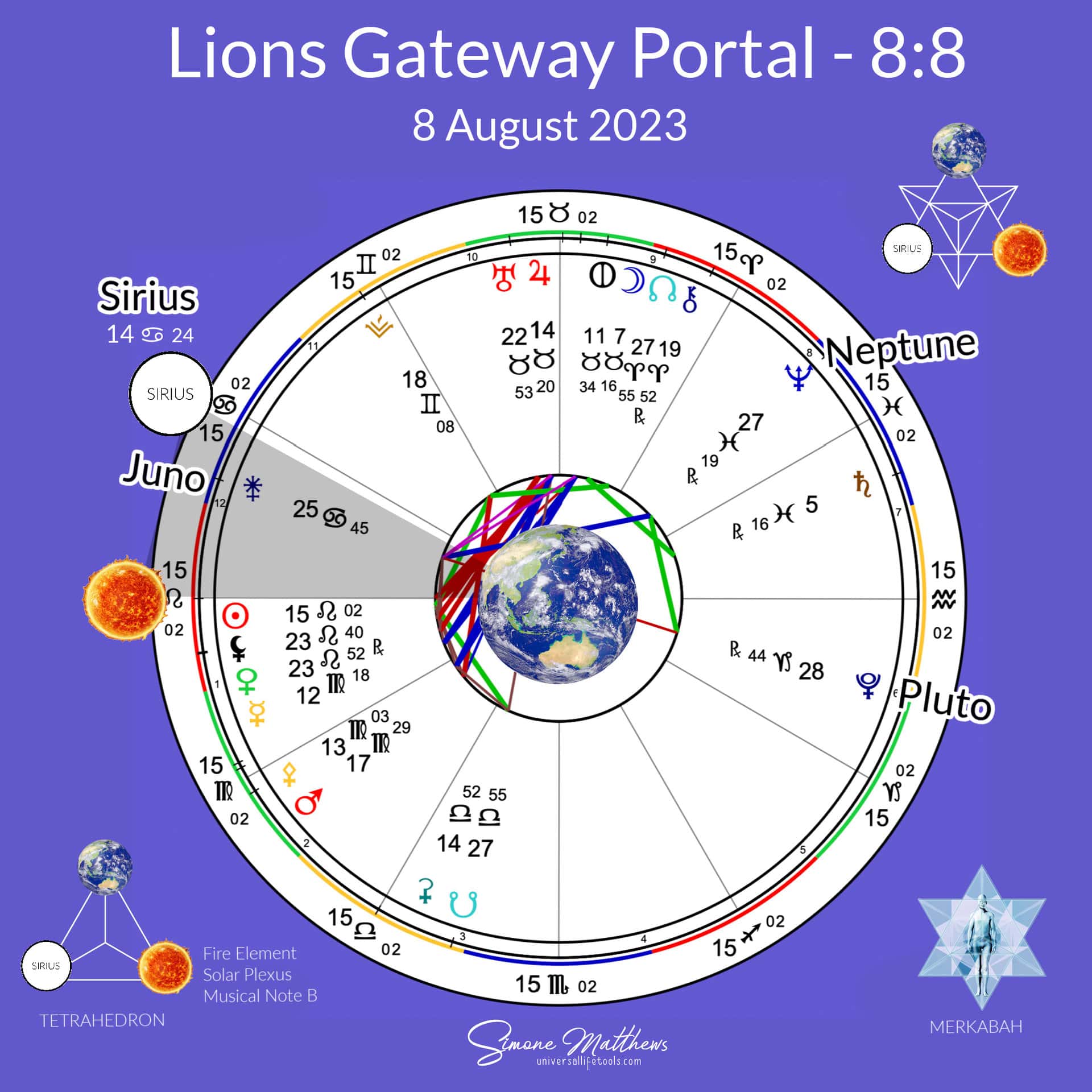 What are Sirian LIGHTcodes ?
During the Sun's transit through Leo, we embody the higher LIGHTcode frequencies of the Fixed Star Sirius.
These LIGHTcodes structure the water within our bodies, imbuing us with crystalline water capacity to transmute old cellular memories, shift the expression of our DNA and support the body to naturally heal.
Ultimately raising our consciousness to a hyper-state of cosmic intelligence. Gifting & inspiring us with visionary insights of how we can co-create a New Earth Story for humanity. How we can individually be this reLOVEutionary change.
Per images below, I talk in depth about Sirius & becoming Crystalline Beings of Light in my Essence of Angels® and Crystal Light Healing® and Aetheric Healing™ online courses.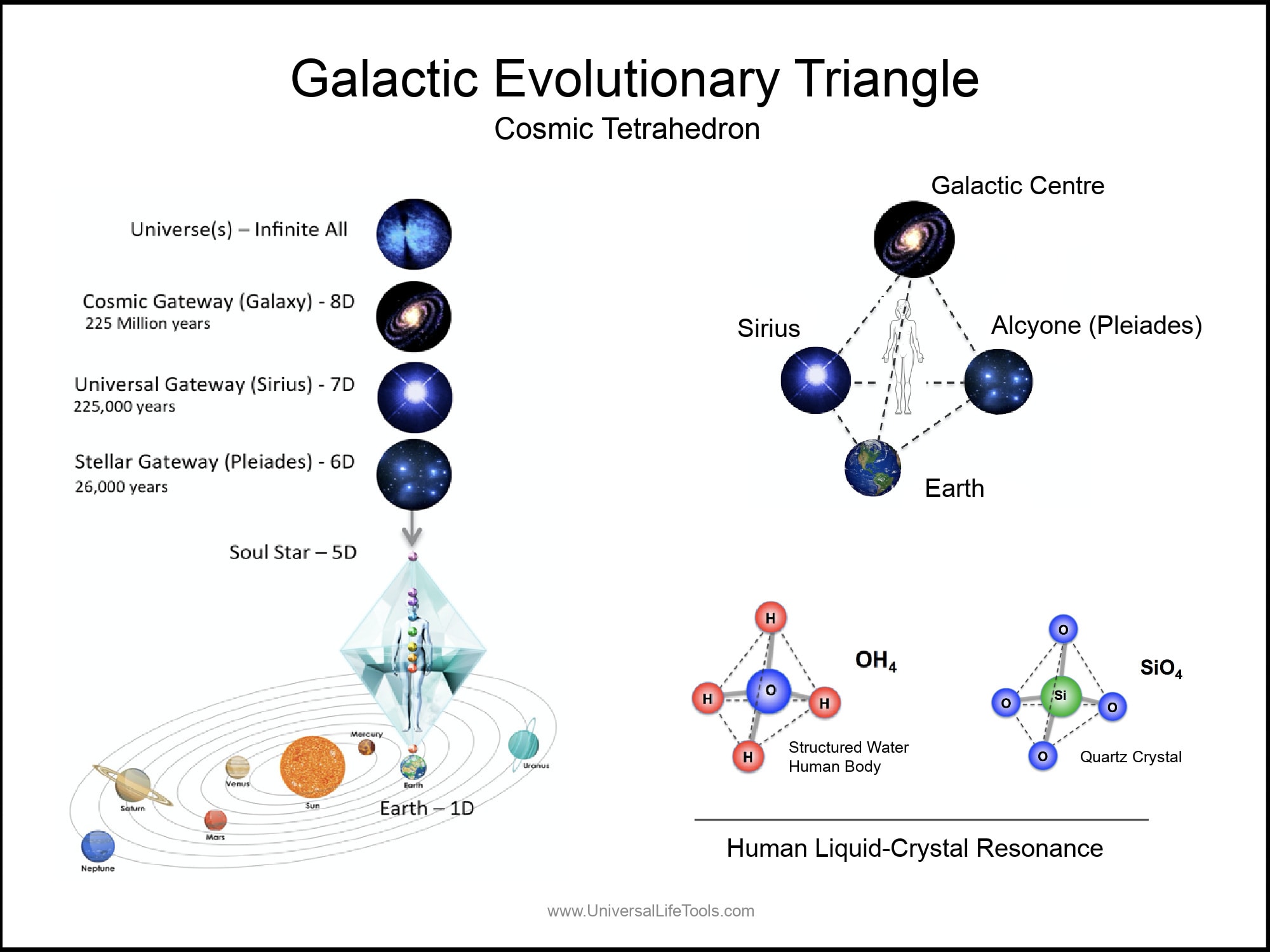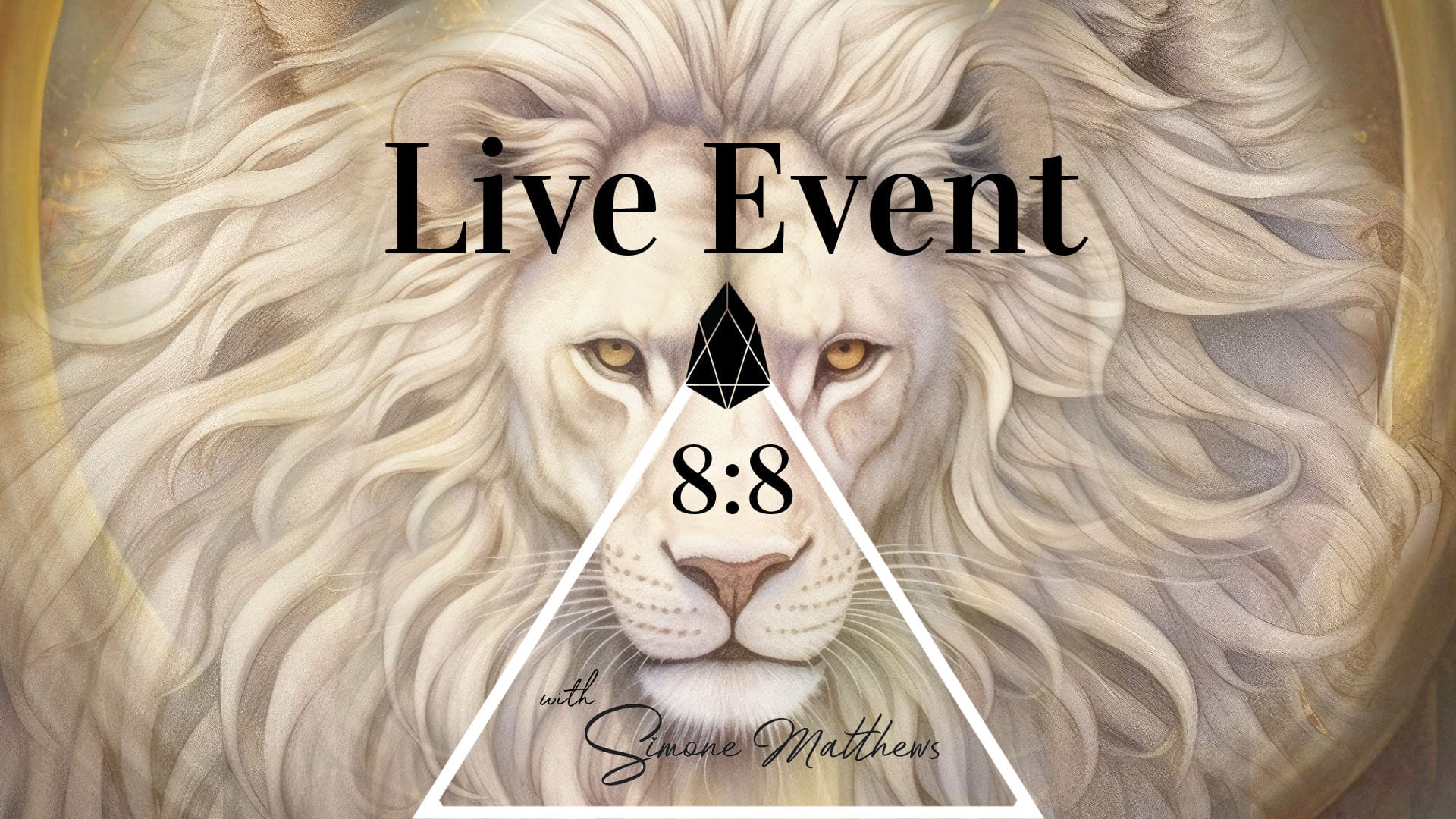 Join Simone LIVE on 8 August 2023
Inviting you to join Simone Matthews for her LIVE 1.5 hour Zoom Event, embodying the grandest potential of 8:8— beaming LIGHT! Simone will be your guide & facilitator for this engaging Zoom gathering, which culminates in a Sirian LIGHT Transmission.
Date: Tuesday, 8th August 2023
Time: 11am AEST (1.5 hour event)
Replay: Available 24hrs post event
The Vision of our 8:8 Event is to guide participants to:
Embody the grandest potential of 7D Sirian Energy— Beaming LIGHT
Understand the KEY astro transits during 8:8 PLUS how to work with their potentials
Receive a SIRIAN LIGHT Transmission (like a meditation) from Simone— engaging & attuning participants to be channels of 7D Sirian light frequencies, anchoring the wisdom on a deep cellular level.
Access further Resources to continue the Transmission/Anchoring of LIGHT.
Some of the KEY topics covered during the Event include:
Intuitive Insights on 8:8 Gateway & current Global Events
Understanding what creates our 8:8 Gateway & why 8:8 is about Beaming Light
Deep dive into understanding the Number 7 & 7th Dimensional Energy (Sirius is the 7th Dimensional Portal)
How to work with the 7D for healing
Relationship of 7D Chesterhedron in Sacred Geometry & Water
Deep dive into 8:8 Ancient wisdom through Egypt, Sirius, Sphinx & Great Pyramids
Relationship of 8:8 and the Age of Leo, Atlantis & Ancient Egypt, and now the Age of Aquarius
Downloadable Resources to continue the Transmission of LIGHT