This years Pisces Full Moon + SuperMoon + Blue Moon is one of the most engaging, deeply feeling, and healing Full Moons of 2023.
Whilst our Virgo Sun may entice you to lead with the mind, Pisces Moon will enchant you into becoming comfortable with not knowing, and instead flowing through the lead of the Heart. With so many planets in retrograde, this is a Full Moon of letting go of control, making peace with wounds of the past, and feeling into possibility for our future.
View ALL Lunar Transits for 2023
Watch my Flourish Intuitive Astrology August Video
Download our August 2023 Celestial Calendar
Full Moon in Pisces
During our PISCES FULL MOON, the moon is reflecting the light of the SUN in VIRGO. Whilst Sun in Virgo may tempt you with safety of fixed beliefs and viewpoints, the Moon in Pisces enables you to find a softness in the moment, a gentle place of sensitivity and deep feeling into other potentialities.
Pisces doesn't try and control an outcome, or even try to demarcate detailed specifics of how to reach a goal. Instead Pisces guides us to trust, to have confidence in our premonitions, intuitive insights, expansive dreams, and how a situation or experience feels…. believe in your gut instincts!
If something doesn't feel good to you in the moment, trust that Piscean inkling. And then choose a choice of action that feels the most nourishing to you and proceed intuitively in divine time. Maybe you need to change your mindset/behaviours? Maybe you need to walk away? Maybe you need to take a different approach as the current pathway is not for you?
With 7 Planets retrograde this Full Moon, this is not a Full Moon of action, but rather a deeply feeling, intuitive, and explorative time for inner-journeying work. Quiet walks in nature. Swims in the Ocean or a Lake. Journaling. Day-dreaming. Astral Travelling.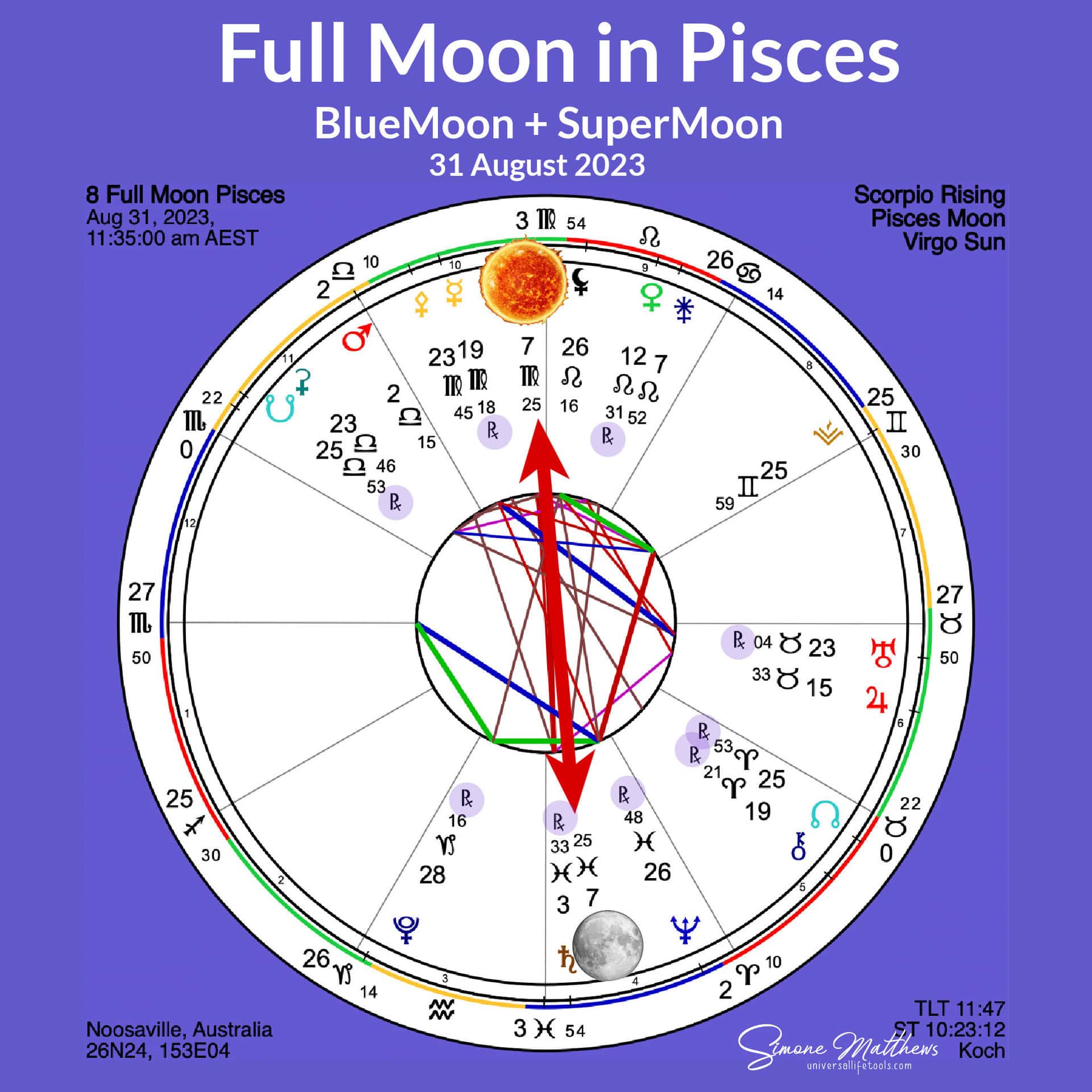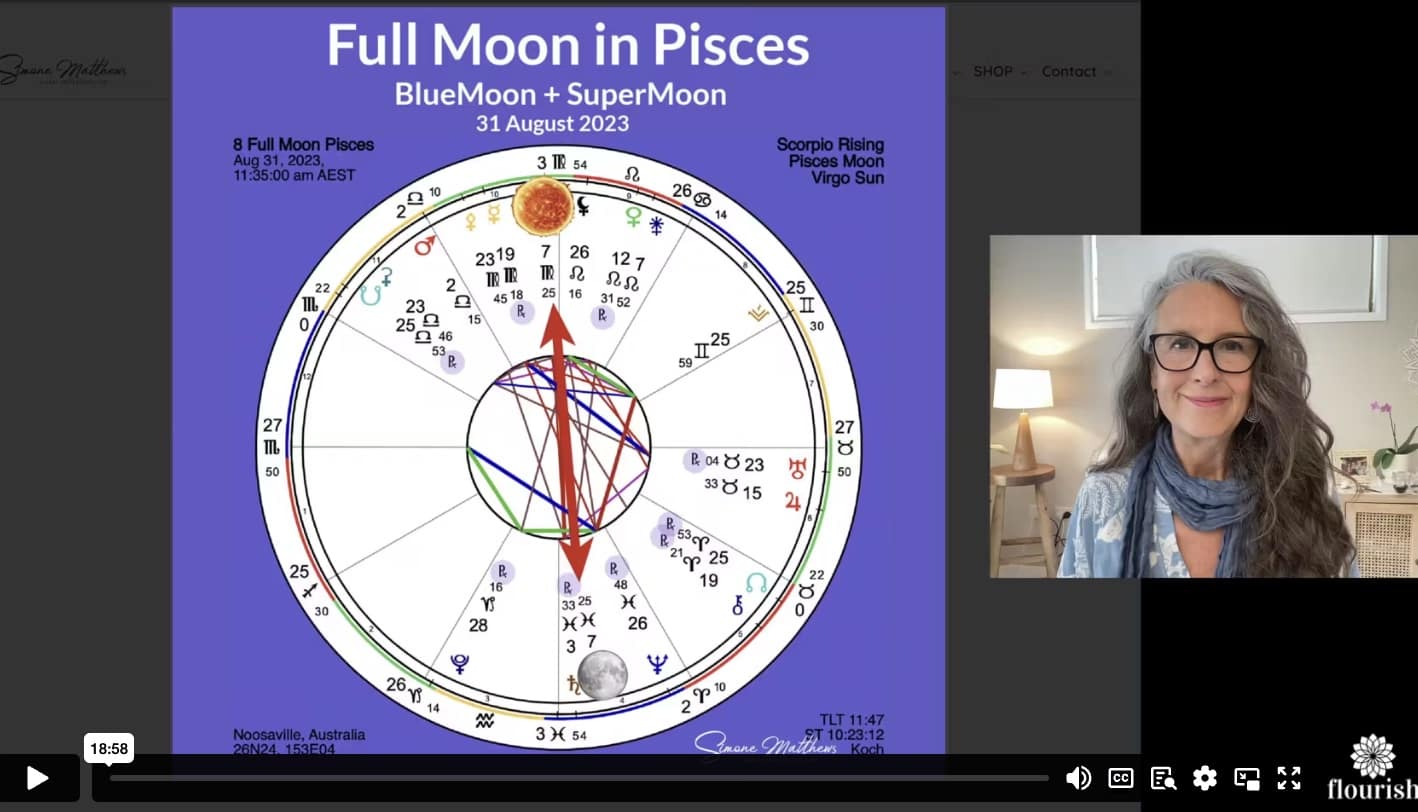 Watch Simone's Pisces Full Moon Video
Become a Community Member of Flourish with Simone—
watch Simone's fortnightly Intuitive Astrology Videos
& download our monthly Flourish Celestial Calendar.