Shealla-Dreaming:  FREE Chapter 1
Shealla-Dreaming offers a radical yet graceful approach to moving beyond a culture based on fear, war & suffering – by offering the reader a compelling & heart-felt vision of a world built on the foundations of LOVE through GRACE.
Whilst Shealla-Dreaming reads like a wild adventure story, this spiritual parable aspires to be a catalyst to transform your thinking and discover a new way of Soulful Living.
Inviting you to download for FREE - Chapter 1 Shealla-Dreaming.   To receive Chapter 1, simply fill out the form below and receive instant access !!!
Buy the Book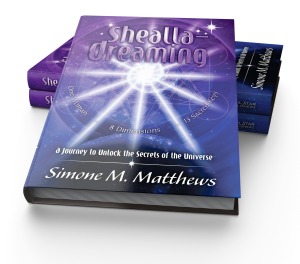 If you LOVED Chapter 1, then inviting you to purchase your own copy of Shealla-Dreaming.  Shealla-Dreaming is available for purchase from the following outlets:
Purchase a KINDLE edition of Shealla-Dreaming on Amazon
Purchase the eBook edition from our Universal Life Tools Online Store
Purchase a Physical copy of the Book from our Universal Life Tools Online Store
SPECIAL NOTE:  When you purchase Shealla-Dreaming (physical book) from our online Store, you receive our Shealla-Dreaming eBook for FREE.  Alternatively you can purchase our Shealla-Dreaming eBook as a stand alone product from our eShop.  Our eBooks are made available in Kindle, iBooks & pdf formats.
Save
Save
Save
Save
Save
Save
Save
Save
Save
Save
Save
Save
Save
Save
Save
Save
Save
Save Shop Online
Handmade, HeartFull & Soulicious