Crystalline Wisdom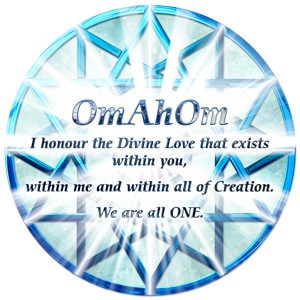 Sharing with you my latest video on 'Crystalline Wisdom' as well as many supportive tools for awakening and self-empowerment.
My vision in creating this video is to awaken and empower you to expand your Heart and transform your perceived limitations through the power of LOVE.
You, yes YOU are a MIRACULOUS DIVINE BEING and it is my pleasure to help  awaken you to this memory through Ancient Crystalline Wisdom and change your life forever !!!
All my LOVE
About Crystalline Wisdom
We are sitting at a momentus and pivotal point in the history of humanity here on Earth. Our economies, political structures, and outmoded health & scientific dogmas are crumbling; people are questioning the very foundations upon which our modern day world has been built; and people are ready and willing to find/be meaningful contributors to a new Earth.
To meet this pivotal time, we are being called to change the way we view ourselves, to see the bigger picture of humanity in the vastness of our universe and align our lives to co-create a world based on the foundations of compassion, joy, and reverence for all life.
We are being called to open our hearts and connect once more to the ancient wisdom, the Crystalline Wisdom of Creation.  Crystalline Wisdom empowers us to fearlessly move beyond our comfort zones and be courageous enough to walk our truth, own our power and transform our lives from the inside-out.
Crystalline Wisdom is more than just the application of crystals for healing; Crystalline Wisdom is the sacred and most cherished connection to the ancient wisdom held within the Crystalline Grid of Mother Earth. Earth's Crystalline Grid contains the memory of the creation story, the divine intelligence of Earth's history and holds the potential field that gives life to an evolving Earth and an evolving humanity.

Crystalline Wisdom awakens our consciousness to 'see' beyond the dogma of social, political and religious frameworks built on fear. We are then empowered to step outside of the program of limitation and co-create a new world based on foundations of LOVE, compassion, sovereignty and unity.
To help you awaken to the infinite field of Crystalline Wisdom, below I have created a short video explaining 'what is Crystalline Wisdom' and most importantly how do we awaken to this most sacred and divine field.
Galactic Heart Breathing – Video
Before watching my Crystalline Wisdom Video, I highly recommend you watch my short 'Galactic Heart Breathing' video.  This short meditation is a guide to connect your breath through the 3 Hearts of Creation — Earths Heart, your own Heart and the Galaxy's Heart, to support your awakening, attunement and conscious evolutionary journey through Crystalline Wisdom.
Crystalline Wisdom – Video
Sharing with you my presentation video on Crystalline Wisdom and how to awaken to this most sacred and divine field of heart based intelligence.
Excuse my nasally tone… I manifested a wee little cold on the morning I was recording this video… ah, must have needed a bit of clearing… thank you crystalline wisdom ☆
A Special Invitation for YOU ♡
To truly embrace Crystalline Wisdom, it is time to quantum leap our thinking, expand our hearts and transform our perceived limitations through the power of LOVE.
If you are ready to not only embrace but catapult yourself and your community into co-creating a conscious new Earth… then I invite you to enrol in one of our workshops or eCourses that will inspire YOU to Live courageously & dream big, so together we can create a kinder, more compassionate & peaceful world – Simone M. Matthews.
Wisdom School eCourses
Inviting you to enrol in one of our Internationally Accredited
Wisdom School eCourses and join a Global Community of like-mind people choosing to live from the Heart – spreading Love & Kindness.
Our eCourses support you in living your life from a higher/awakened level of consciousness and step into your greatest potential with Grace and blissful Ease.
Life Mastery eCourses
Are you ready to go deeper & expand higher than you have ever gone before?  Inviting you to enrol in one of our Internationally Accredited
Life Mastery eCourses and study personally with Wisdom School founder – Simone M. Matthews. Simone will work with you to flourish success in your professional life, not just excelling in your accomplishments but creating an enduring & meaningful legacy for generations to come.
Workshops & Events
Inviting you to attend a face-to-face Workshop in your Country/City.
Our Wisdom School Teachers are leaders in the field of conscious evolution and will inspire you to fearlessly move beyond your comfort zone and be courageous enough to walk your truth, own your power and transform your life from the inside-out.  Our Weekend Workshops will inspire you to open your HEART, experience the beauty of your SOUL and recognise within yourself YOU are ENOUGH.
Receive eNewsletters – for FREE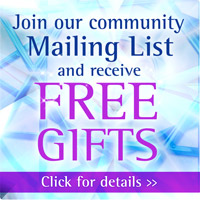 Inviting you to signup to our community newsletter & receive lots of free gifts… such as free meditation audios, videos and metaphysical/energy articles.
Subscribe Now, it's FREE:
http://www.universallifetools.com/mailing-list/
Rest assured your privacy is of utmost importance, thus your details are never sold or shared with anyone !
Save