After 25+ years of teaching & travelling, I am taking a sabbatical during most of 2019.  I am focussing my energy on bringing to life my new LIGHTRITION online learning course and enjoying my last year of being a Mum to school children.  Our youngest child turns 18 this year & graduates highschool,  goodness, where have the years gone!
It feels great to create space for the year ahead.  Radical self-care, rejuvenation, inviting in creativity & play... & I may get up to a little rewilding mischief too!
During 2019, if you would like to study/learn with me I recommend the following - you will find the details for each of these recommendations further down this page:
Join our Community - Become a VIP (its FREE!)
Lightrition your Life - NEW Online Course (Enrolments are now open)
Enrol in one of my ONLINE Learning eCourses
I will be back to my travels with Events in 2020... so watch this space for all the details.   PLUS, if you sign up to become a VIP Community Member (see below), you will be the first to know about special events, offers & pre-release offers.
Join our VIP Events List & be the first to know about our Events (both Online & Live Events) as they are scheduled.
As a VIP you receive pre-release special offers, VIP discounts & other cool stuff...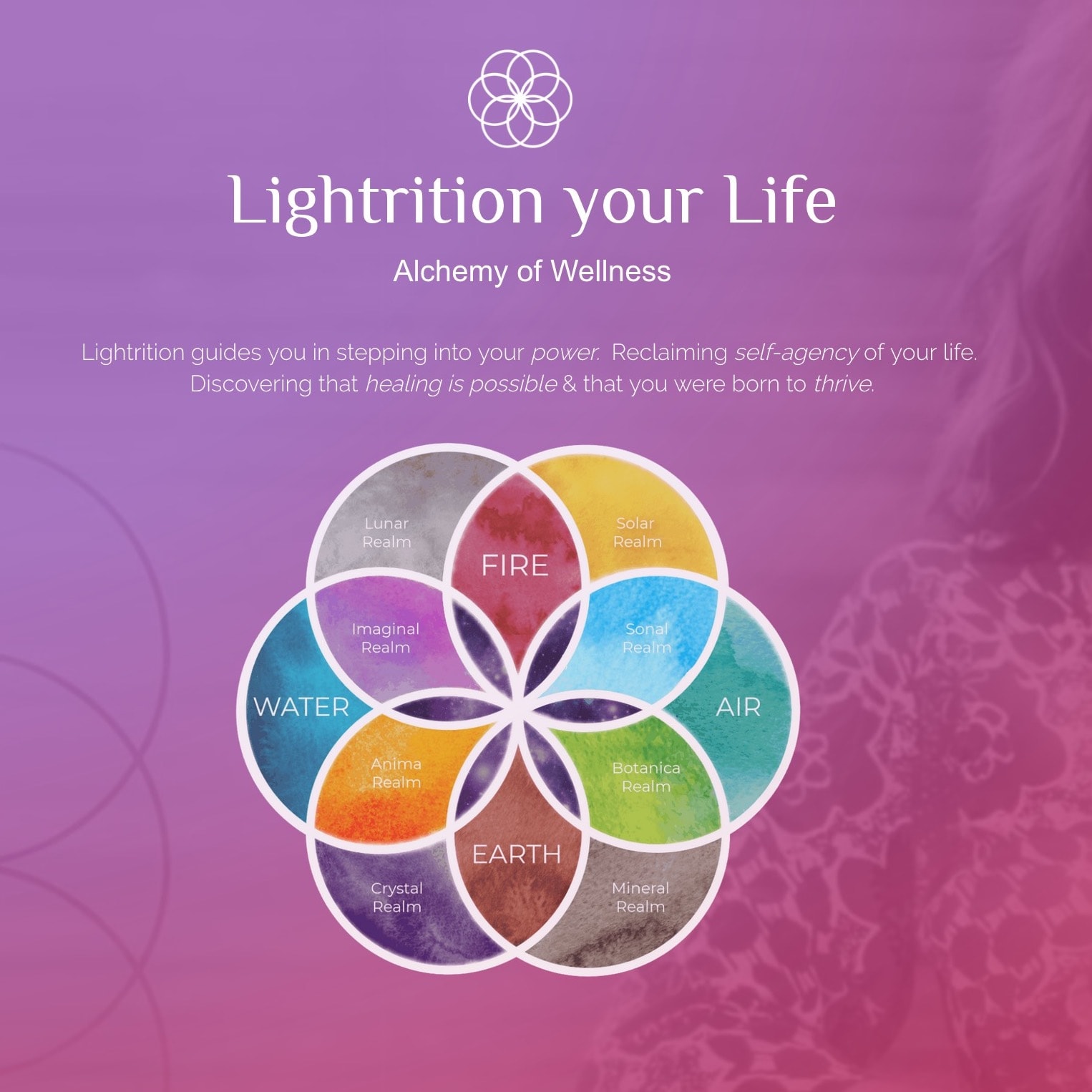 I am over the moon to announce the launch of my NEW Online Learning Study Course Series in LIGHTrition.
Lightrition your Life is open for Enrolment NOW!

My LIGHTrition series brings together my experience over the last 30 years in the energetics of healthcare. From my work as a Naturopath, Medical Herbalist, Food as Medicine Practitioner, Aromatherapist & Energy Healer (to name a few).
In some ways, this new LIGHTrition series feels like my best work yet.
It feels whole.
It feels nourishing.
It feels LOVE.
All of our eCourses are completed on-line, in your own time and at your own pace. There is no need to engage in any aspects of the course at a certain time and date, as all the teaching videos/audios are pre-recorded and you can watch/listen to them as many times as you like at your own leisure... PLUS you receive Lifetime Access! Shop Online
Handmade, HeartFull & Soulicious