Special Edition set of 13 Divination Cards that resonate to the 13 spheres of Metatron's Cube… the holographic field of all Creation.
Wave of Love Divination Cards
The Wave of LOVE cards are a set of 13 'postcard' sized cards.
The Front of each card is printed in colour gloss and each card contains one of the 13 Wave of Love Affirmations from The Wave of Love Movie Meditation.
The back of each card (printed in black & white) contains a variety of information – Energy Centre, Archangel, Colour, Musical Note & DNA Activation codes to which the Wave of Love Affirmation pertains. PLUS the cards also contain a divinatory message to support your divine awakening to the Wave of Love Field.
1. I choose to Awaken
2. I am Awakening
3. I am Creative
4. I am Divine Will
5. I am Divine LOVE
6. I am Divine Voice
7. I am Divine Sight
8. I am Divine Wisdom
9. I am Divine Soul
10. I am Lunar
11. I am Solar
12. I am God, Goddess Spirit
13. We are all ONE
Here is an example Card #1 for your reference:
How to use the Wave of Love Divination Cards ?
There are an infinite number of ways to use these set of 13 Wave of Love Divination Cards… you are only limited by your imagination !
Here are a selection of ideas to help you out:
1. Moon Cycles
There are 13 Moon cycles within every solar year. Starting with the first moon cycle of the year (either in January or you may choose Chinese New Year in approx February, ie the second new moon after the winter solstice in the northern hemisphere ), select the first Wave of Love Divination Card to being the New Year (ie the I 'Choose to Awaken' card).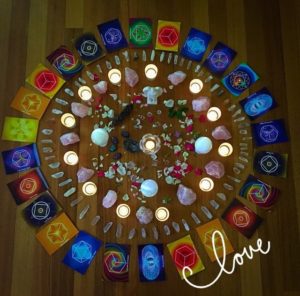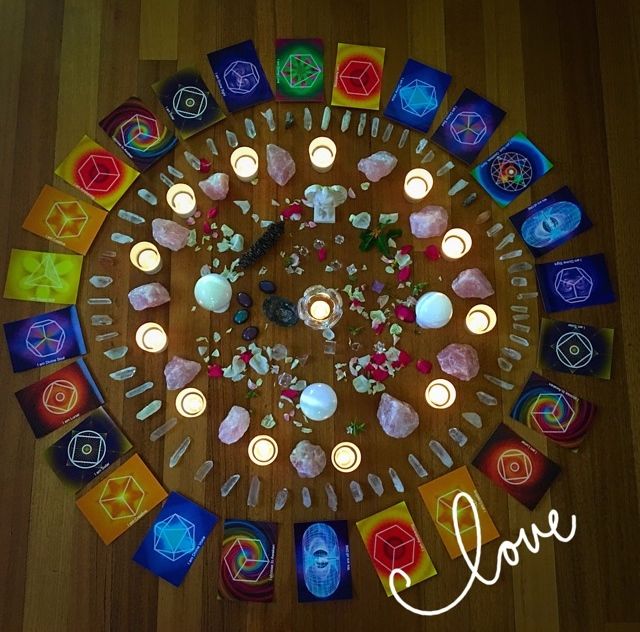 In ceremony, you could simply light a candle, read allowed the information on the back of the card and deeply connect with the energy. This process activates and attunes your DNA through Metatron's cube, balances and harmonizes your chakra energy centre (ie for the first card this would be your Earth Star) and promotes health and vitality of the body, mind & spirit. Place the card within your environment (eg on your fridge or beside table) and connect with the card uptil the next new moon.
Then on the second new moon of the year, select the second card (ie 'I am Awakening') and repeat the process over again etc.. until you have worked with all 13 cards for each of the 13 moon cycles within a solar year.
2. Divination
On a daily basis, select a card from the set of 13 Wave of Love cards and bring the message of the card into your day. When you select a card your 'higher-self' is intuitively bring you a message into your conscious awareness, to help guide you and embrace your highest potentials and learnings through out the day.
You could also do a card reading with the set of 13 Wave of Love cards to either provide guidance to challenges within your life or to support your optimal health & well being. If you own a set of Essence of Angels®, you could also use the 13 Wave of Love cards to help in the selection of an Essence for yourself or for a client.
3. Healing
Each card is attuned to a particular energy centre within the body, an Archangel, a Colour, a musical sound and a DNA Activation/Attunement. Thus the cards would make perfect compliments to Crystal Light Healing® or Essence of Angels® or Aetheric Healing® healing sessions, or to work with intuitively during pranic healing / reiki sessions.
The Boxed Set of Wave of Love Cards
Each boxed set of Wave of Love Cards come with the following:
Postcard Size 'hard' white gloss box
13 Set of Wave of Love Cards (doubled sided)
PLUS when you purchase a boxed set of Wave of Love Cards you receive a link to download the Wave of Love meditation movie sized for your Smart Phone… perfect for when you are on the go or wish to meditate with the movie out in nature ♡
To support your connection with the 13 Wave of Love images & affirmational words, please see the image below detailing the 13 Energy centres to which each images relates and holds the highest potential for through Metatron's Cube:
Other Helpful Resources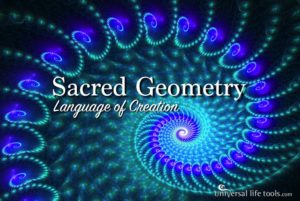 Sharing with you our Article on:
'Sacred Geometry – Language of Creation'.
This article provides an overview of the Sacred Symbols available through this eShop and used throughout Simone M. Matthews Healing Courses, Wisdom Courses, Life Mastery Heart Retreats & Life Mastery Teacher Programs.
Enjoy ☆
Save
Save
Save
Save
Save
Save
Save
Save