We are between stories.   The old story is crumbling, whilst the new story is yet to be born.   During this powerful time of transition, the choices we make through our desire to envision & enact a more beautiful world, becomes the catalyst of our story of tomorrow.
Our Health Freedom Global resource page has been created in support of an emerging New Earth Story.   We aspire to contribute to the global conversation based upon sincere humility to learn from each other and a willingness to move our global consciousness to a higher place.   The key to this radical shift is connection.
Through connection we uphold a sacred reverence of our differences.  We have the courage to take ownership of the injustices of the past/present.  And we support the right of ALL members of society to be free to choose how they emboldened themselves with healthful vitality.
In the days, weeks & months ahead we will continually add to this resource page to help you navigate & take conscious action during these transformational times.   May these resources  inspire critical thinking, heartfull opening & a soulfull expansion of possibility.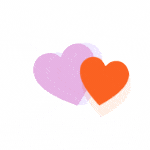 If you are just beginning your journey of Questioning, then I recommend starting with our 'Questioning & Research' category.   Otherwise, please start with Hightlights (new Highlight every week), and work your way down through the categories.  Please use our Contact Us form if you have links to informative resources for this page.
Please note that the information presented below may not necessarily reflect all my beliefs at this time, but may help you discover viewpoints away from main stream media sources, for you to reflect on & consider within your Hearts.  Please visit this page regularly, as I am adding to these resources every few days.  ALL LOVE, xx Simone