Essence of Angels® Vibrational Essences are charged with Sacred Geometric Cosmic Templates of the Archangel Frequencies (through Metatron's Cube) combined with Crystal, Mineral & Plant Intelligence templates.
Each individual Essence of Angels® Vibrational Essence holds a unique vibratory frequency that supports the body's innate ability to heal itself, uplifts the mind/emotions to awakened states of LOVE and draws your Heart & Mind to radiate your greater Soul Potential.
The Essences maybe used intuitively or as part of our Essence of Angels® sacred healing modality.
You can also purchase each Essence individually, or as part of the Boxed Set of Essence of Angels®.
Archangel Jophiel Essence
Archangel Jophiel assists us with tapping into our 'Beauty' hence the beauty of the infinite Cosmos. She helps us in all our creative endeavours, be it artistic, within the home, in our work and in all our relationships.
Archangel Jophiel is a reminder that our journey can be a light and loving one. Life does not have to be full of worry, burdens and heavy energies. Align with Archangel Jophiel to see your role as co-creator in creation, and become the author of your own realities.
Key Uses:
o Embracing the Universal Law of Action (Conscious Action, not fear based Action).
o Understanding less is more and slower is faster, hence acknowledging a state of BEing rather than doing.
o Reminding us to have fun, play & enjoy life. We must stop, hear the music and dance to the beat of life.
o Releasing fear, anxiety & worry – aligning with Love.
o Creating beauty in every aspect of your life.
o Artists – stimulating all creative endeavours.
o Understanding our role as co-creators, taking self responsibility to align with the field of infinite potentiality.
o Bladder, Kidney and all lowerspine dis-eases
o Physical, Emotional, Mental & Spiritual dis-eases associated with the Sacral Chakra
o Activation & Attunement DNA
Preparation & Application:
Understanding the Energetics of each of the Essence of Angels® Stock Bottles and how to work with the Essences for personal & planetary healing toward a New Earth Era, is taught in depth via our Essence of Angels® online learning course.
However, you can also work intuitively with our Essences to prepare your own personal Dispenser Bottles, or administer direct from the StockBottles. The Images below may support your intuitive use of the Essence of Angels® Stock Bottles.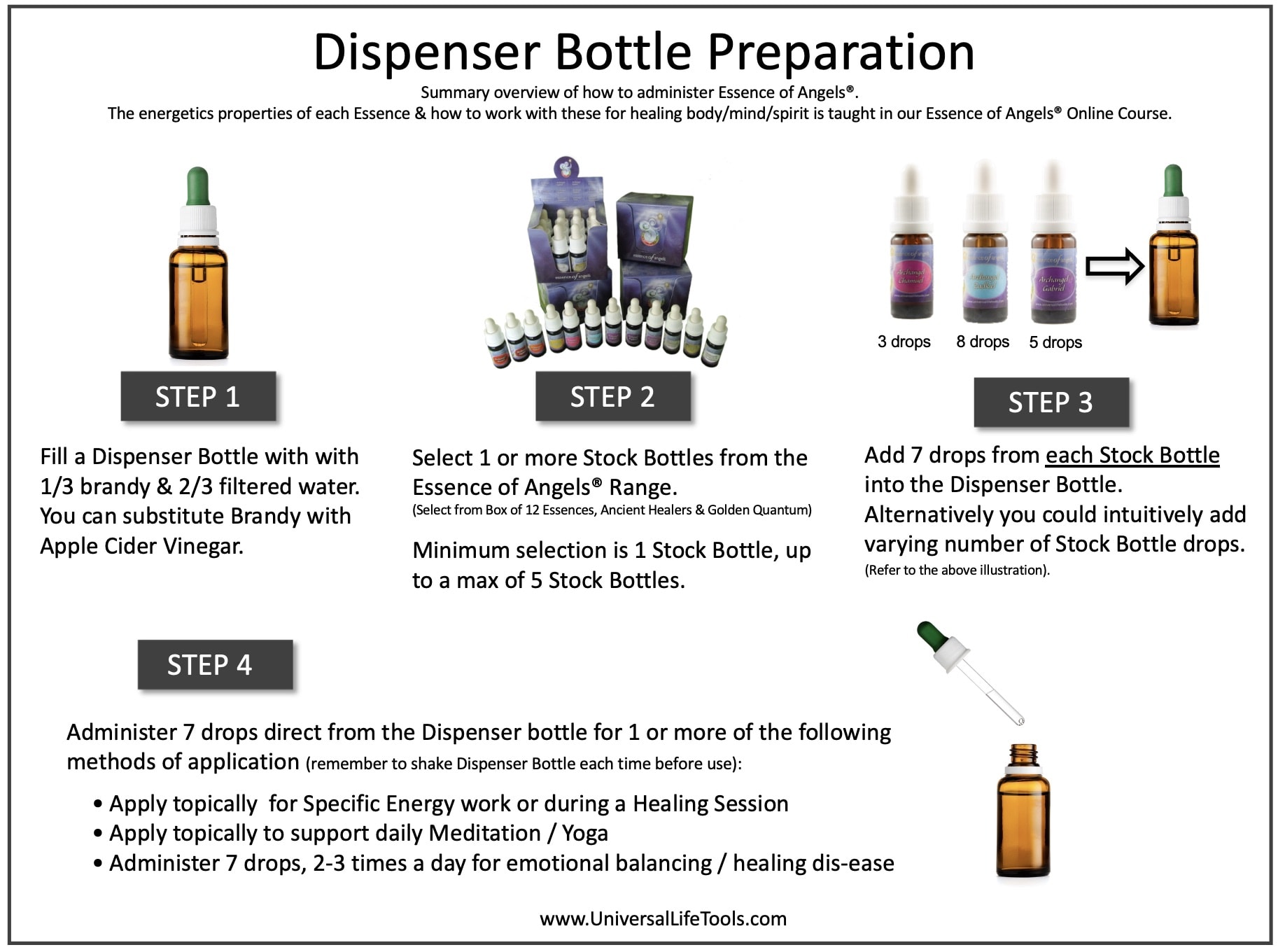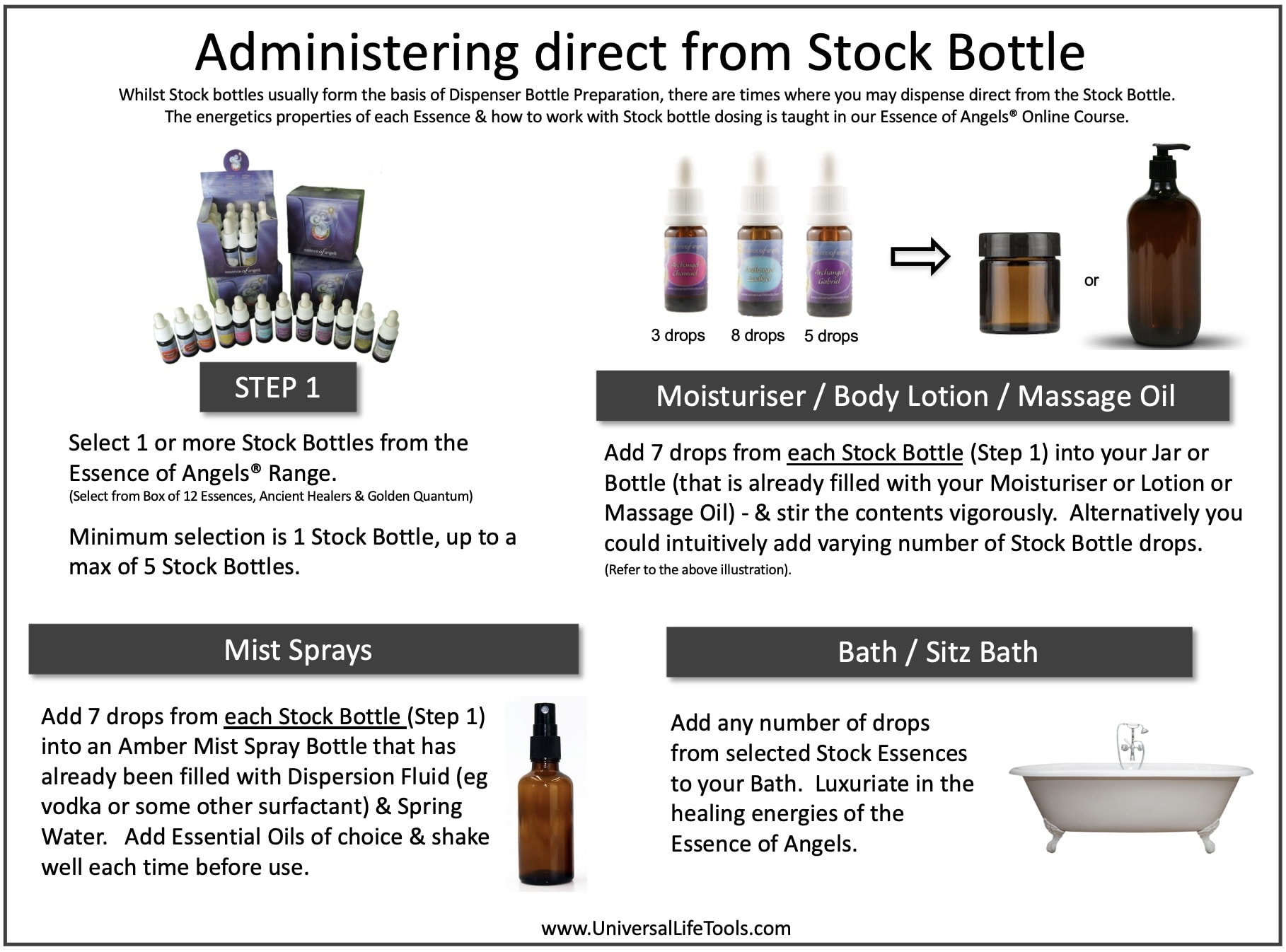 Save
Save
Save