Essence of Angels® Vibrational Essences are charged with Sacred Geometric Cosmic Templates of the Archangel Frequencies (through Metatron's Cube) combined with Crystal, Mineral & Plant Intelligence templates.
Each individual Essence of Angels® Vibrational Essence holds a unique vibratory frequency that supports the body's innate ability to heal itself, uplifts the mind/emotions to awakened states of LOVE and draws your Heart & Mind to radiate your greater Soul Potential.
The Essences maybe used intuitively or as part of our Essence of Angels® sacred healing modality.
You can also purchase each Essence individually, or as part of the Boxed Set of Essence of Angels®.
Archangel Michael Essence
Archangel Michael is a powerful angelic ally to work with in this lifetime on Earth. Archangel Michael works with guiding you on your life path, releasing those paradigms that no longer serve you and keeping you safe and secure when following your heart felt convictions.
Archangel Michael can be used for cutting away attachments/lower vibrational energies and then enveloping your vibrational field in a protective energy.
Helps guide the 'new children' and sensitives – those who have difficulty integrating with Earthly energies & those who have come to breakdown the outmode rules of society. Archangel Michael helps make their experiences here on Earth a more pleasant one.
Key Uses:
o Clearing & Protection – physically, emotionally & spiritually
o Strength, Truth,Courage & Conviction
o Embrace your self worth KNOW you are good enough
o Connect with the Divine Masculine and the field of all knowing
o Align with Divine Will to understand and fulfil your life purpose
o Digestive, Liver, Gallbladder, Pancreas & Spleen dis-ease
o Protects & guides the 'new children'
o For 'Sensitives' – people highly sensitive to the environment, energy, disharmony work/home
o Physical, Emotional, Mental & Spiritual dis-eases associated with the Solar Plexus.
o Activation & Attunement DNA
Preparation & Application:
Understanding the Energetics of each of the Essence of Angels® Stock Bottles and how to work with the Essences for personal & planetary healing toward a New Earth Era, is taught in depth via our Essence of Angels® online learning course.
However, you can also work intuitively with our Essences to prepare your own personal Dispenser Bottles, or administer direct from the StockBottles. The Images below may support your intuitive use of the Essence of Angels® Stock Bottles.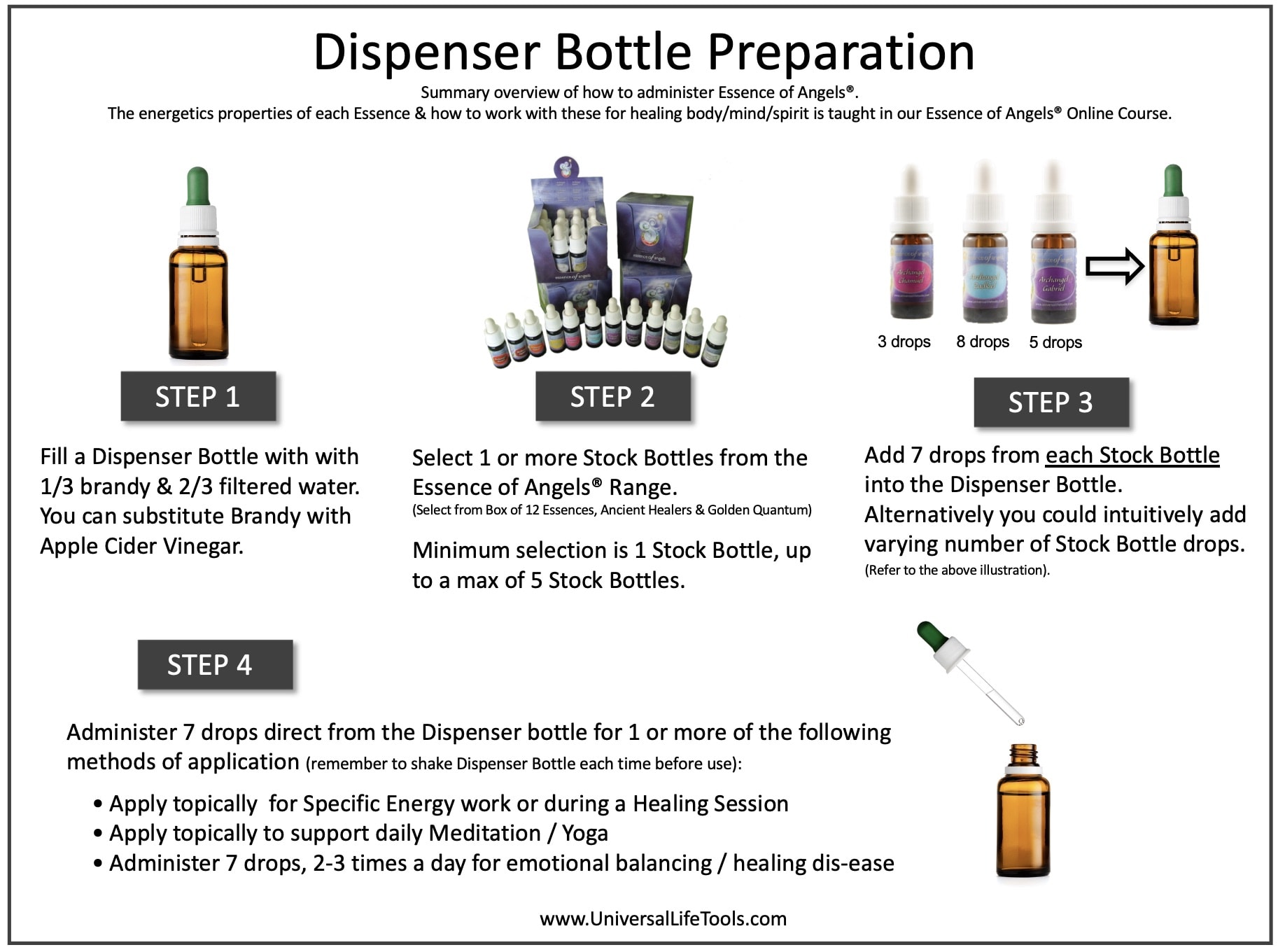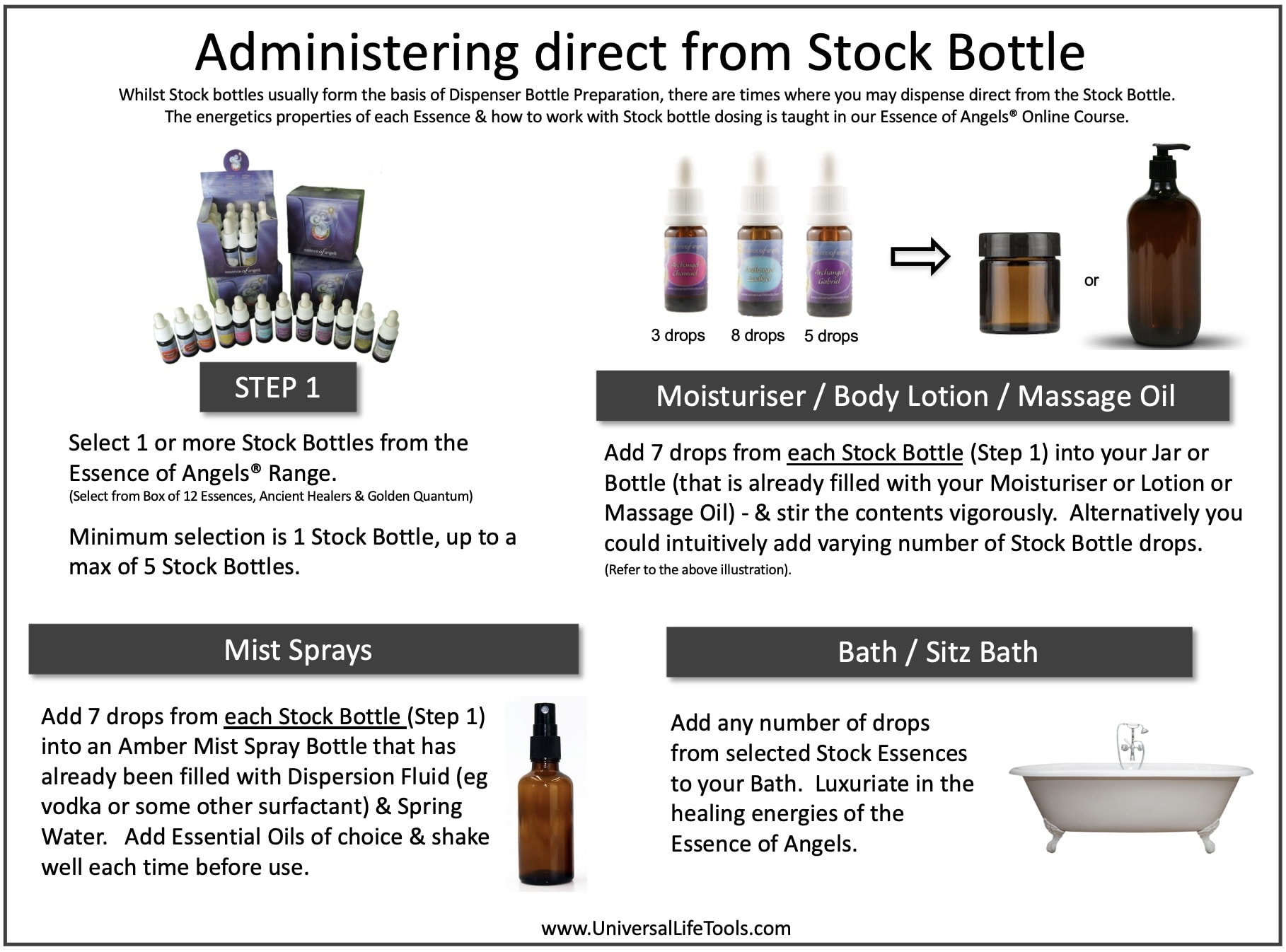 Save
Save
Save