Essence of Angels® Vibrational Essences are charged with Sacred Geometric Cosmic Templates of the Archangel Frequencies (through Metatron's Cube) combined with Crystal, Mineral & Plant Intelligence templates.
Each individual Essence of Angels® Vibrational Essence holds a unique vibratory frequency that supports the body's innate ability to heal itself, uplifts the mind/emotions to awakened states of LOVE and draws your Heart & Mind to radiate your greater Soul Potential.
The Essences maybe used intuitively or as part of our Essence of Angels® sacred healing modality.
You can also purchase each Essence individually, or as part of the Boxed Set of Essence of Angels®.
Archangel Raphael Essence
Archangel Raphael not only helps us on our own healing journey's, but also helps us in our roles as healers. We are all healers in some capacity such as a friend / life partner or parent/guardian as we care, nurture, support and love others in our lives.
Archangel Raphael assists us with healing all levels of dis-ease of the body, mind & spirit. Working with the Green Ray, Archangel Raphael helps us to cleanse our light bodies, and move forward with a renewed lightness of being. We have the potential to release all vibrations not in harmony with our Higher Self, and release these in all directions of time and space.
Key Uses:
o Multi-dimensional healing – past, present & future
o Removing lower vibrations, attachments/implants and re-weaving our Crystalline Matrixes with cosmic 'green ray' healing light
o Opening our intuitive abilities – and receiving guidance for healing/medical intuition
o Work with Nature Devas, and healing animals
o Awakening Pineal Gland & Golden Crown Diamond
o Guidance on working with all Earth elements (eg herbs, crystals etc.) for healing
o Physical, Emotional, Mental & Spiritual dis-eases associated with the Third Eye
o Activation & Attunement DNA
Preparation & Application:
Understanding the Energetics of each of the Essence of Angels® Stock Bottles and how to work with the Essences for personal & planetary healing toward a New Earth Era, is taught in depth via our Essence of Angels® online learning course.
However, you can also work intuitively with our Essences to prepare your own personal Dispenser Bottles, or administer direct from the StockBottles. The Images below may support your intuitive use of the Essence of Angels® Stock Bottles.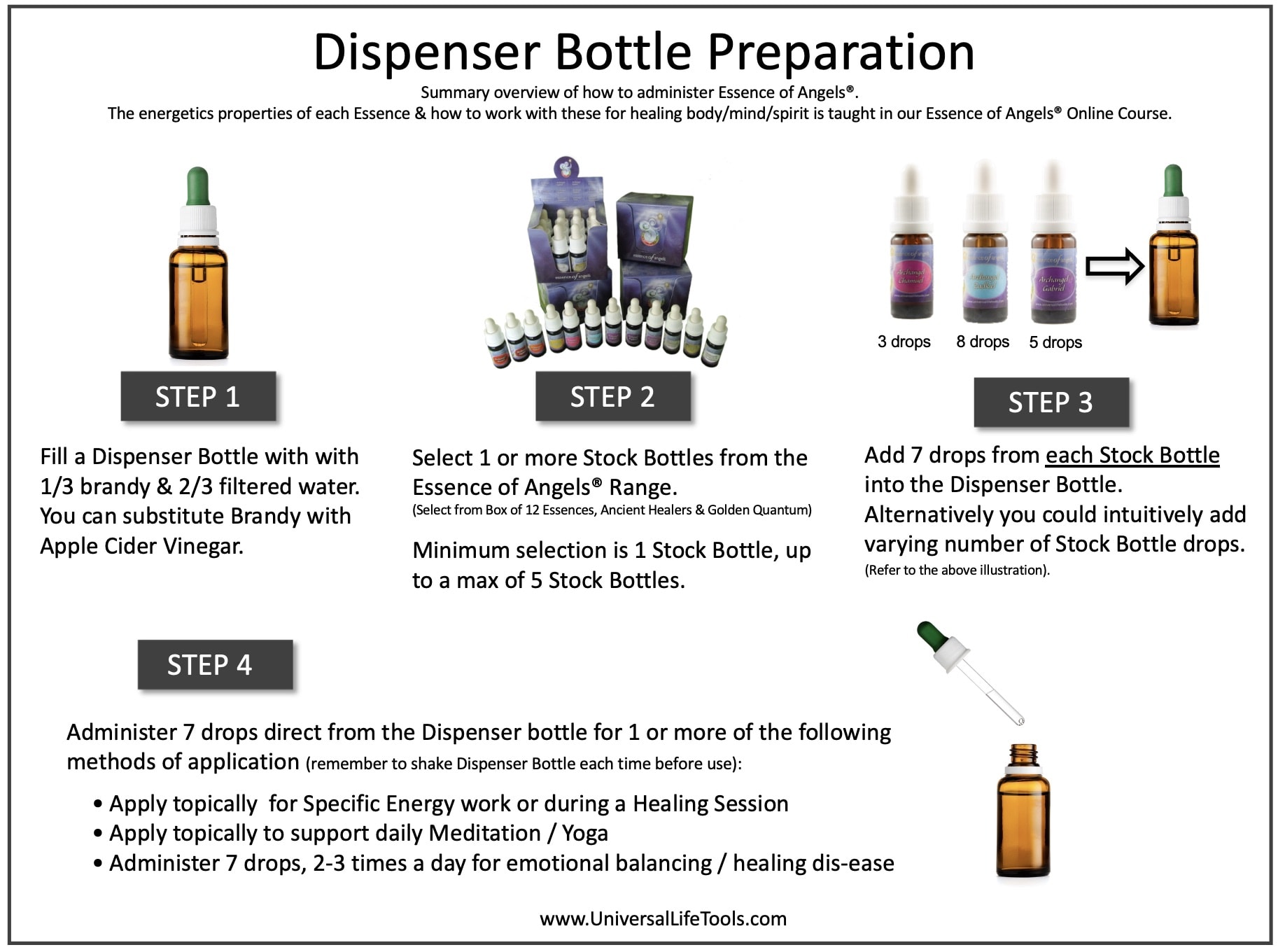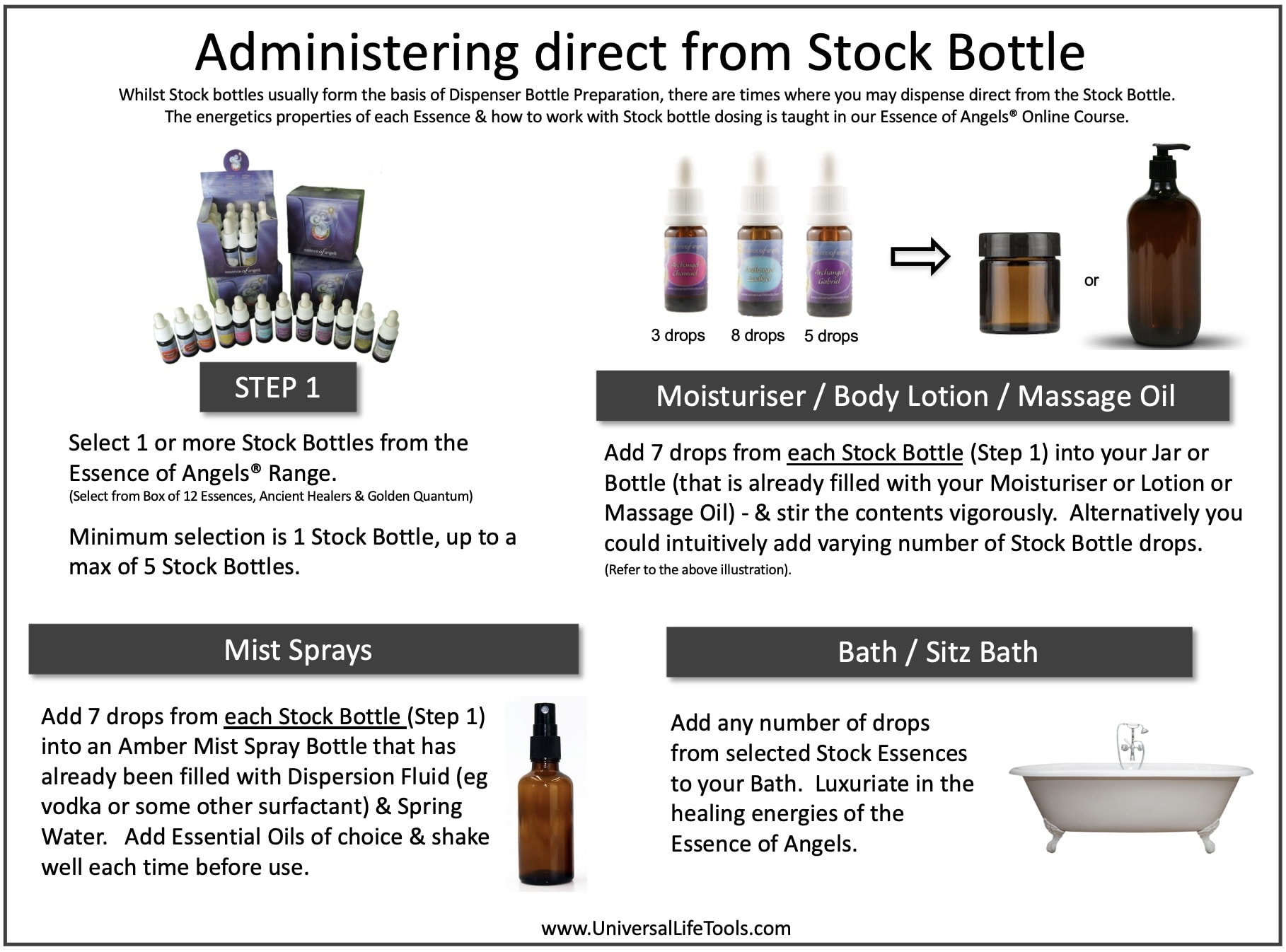 Save
Save