DESCRIPTION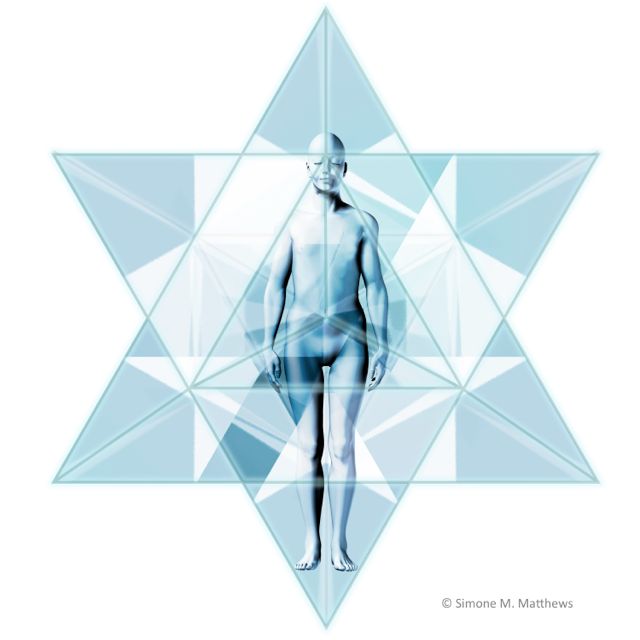 Course 101 – LIGHTBODY Octahedron covered the basics of your Octahedron Body of Light – how to become aware, access and communicate with your Octahedron Lightbody for health, wellbeing & spiritual evolution.
Now in this Course 102, we discuss the potential of transforming your Octahedron Body of Light into a conscious Merkabah Lightbody (6 pointed Star). Your activated Merkabah Lightbody enables you to engage in transformational healing, embark on astral travel journeys and awakens your multi-dimensional awareness.
This Course 102 seeks to visually demonstrate HOW to activate your Merkabah Lightbody and how to work with your Lightbody vehicle for spiritual awakening & Soul-full presence in your day-to-day life.
Key Learning Outcomes
Upon completion of this Course 102 , you will understand:
What is your Merkabah Lightbody
How to Activate your Merkabah Lightbody
Accelerate your Spiritual Growth though activating your Merkabah
Merkabah Lightbody – ancient wisdom & modern day applications
Inter-dimensional Travel through your Merkabah Lightbody
Course Inclusions
This self-paced online learning Course is accessible via desktop, tablet or smartphone- and you can access this Course anywhere at anytime. Your enrolment in this Course includes the following:
1-2 hours of high-energy Video Teachings
Downloadable Templates & Diagrams to support Video Teachings
Guided Meditations & Personal exploration sessions
Real life examples / stories / wisdom sharings
Continuing Education reference materials* – articles, books, videos
* The Continuing Education reference materials are not compulsory, but rather are shared with students as an opportunity to expand their knowledge & application of the wisdoms contained within this Course. These additional reference materials support students in understanding the application of the wisdom teachings across varying fields of interest such as colour therapy, sound therapy, aromatherapy, holistic therapies (naturopathy, nutrition, herbal medicine, homoeopathy) as well as hands on therapies such as massage, bowen, osteopathy, chiropractic, plus energy healing modalities such as Reiki, Crystal Light Healing®, Essence of Angels®, Aetheric Healing™ etc.
Course Pre-Requisites
We highly recommend that you complete the following Course BEFORE commencing this Course 102:
Course 101 provides the basic understanding of your Octahedron Lightbody- including the key principles of understanding how the Octahedron Lightbody comes into existence.
How do I start Learning



Inviting you to Enrol in our Course 102 and start learning today !
Simply 'Add to Cart' at the top of this page and proceed through to checkout.
Upon confirmation of your payment, you will automatically receive via email
an access link to Course 102.
Please add the following email to your address book to ensure that your
access email doesn't get caught in your spam filters: orders@universallifetools.com
Save
Save
Save
Save
Save
Save
Save
Save
Save
Save