January 2018 marks a rare event with TWO Full Moons falling in the same month – the first was on January 1st/2nd and now the second is coming up on January 31st… hence this second Full Moon in a calendar month is called a BLUE MOON. In addition, BOTH of our January Full Moons are SuperMoons.
PLUS… our January 31st Full SuperMoon is also a TOTAL Lunar Eclipse. Oh my, the energy of 2018 has been phenomenal so far, what a great start to our 11 Year of Enlightenment!
The Crystals in the image above are Celestite, a most divine ally to help you anchor the potential of our 31 January 2018 Full Moon.

Celestite Crystal Light Healing® Spirit Wisdom ripples transcendent vibratory pulses that help open our awareness to a higher consciousness of the Divine Feminine Archetype. Celestite is a bridge to Alcyone in the Pleiades, fostering tenderness, sensitivity, intuition, nurturing & community within our day to day lives.
Celestite Essence of Angels® Liquid Light Template ripples out the frequency of Archangels Haniel & Jeremial. These sacred templates open your sacred sexuality/sensuality to feel the joyous ripples of the Divine Feminine through you. Letting go of shame, hurt, abuse… and through forgiveness igniting a space of reverent healing in all directions of time & space.
Keep reading below for all the juicy energetic details. Plus, please also refer to our CELESTIAL Events for 2018 – Lunar, Solar & Astro Table for a summary overview of all transits for the entire year of 2018.
General Meaning – Full Moons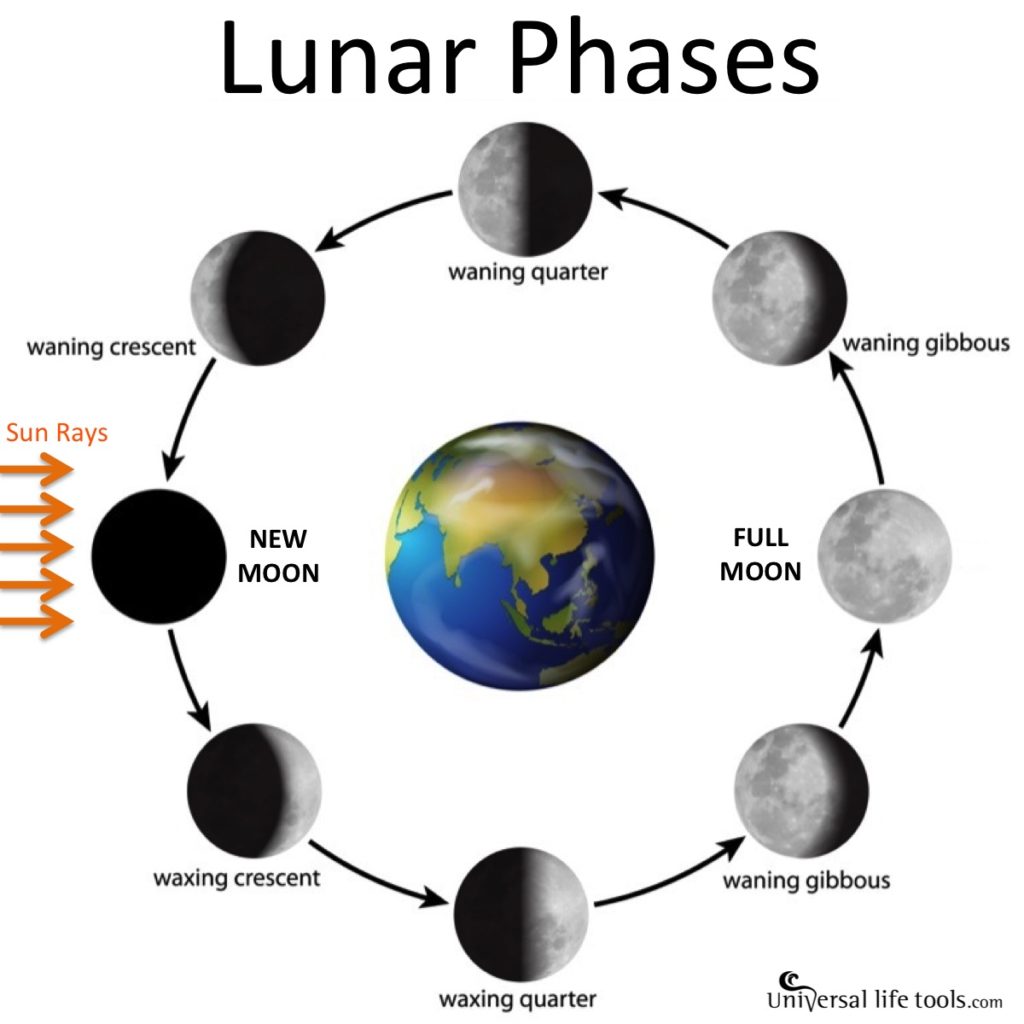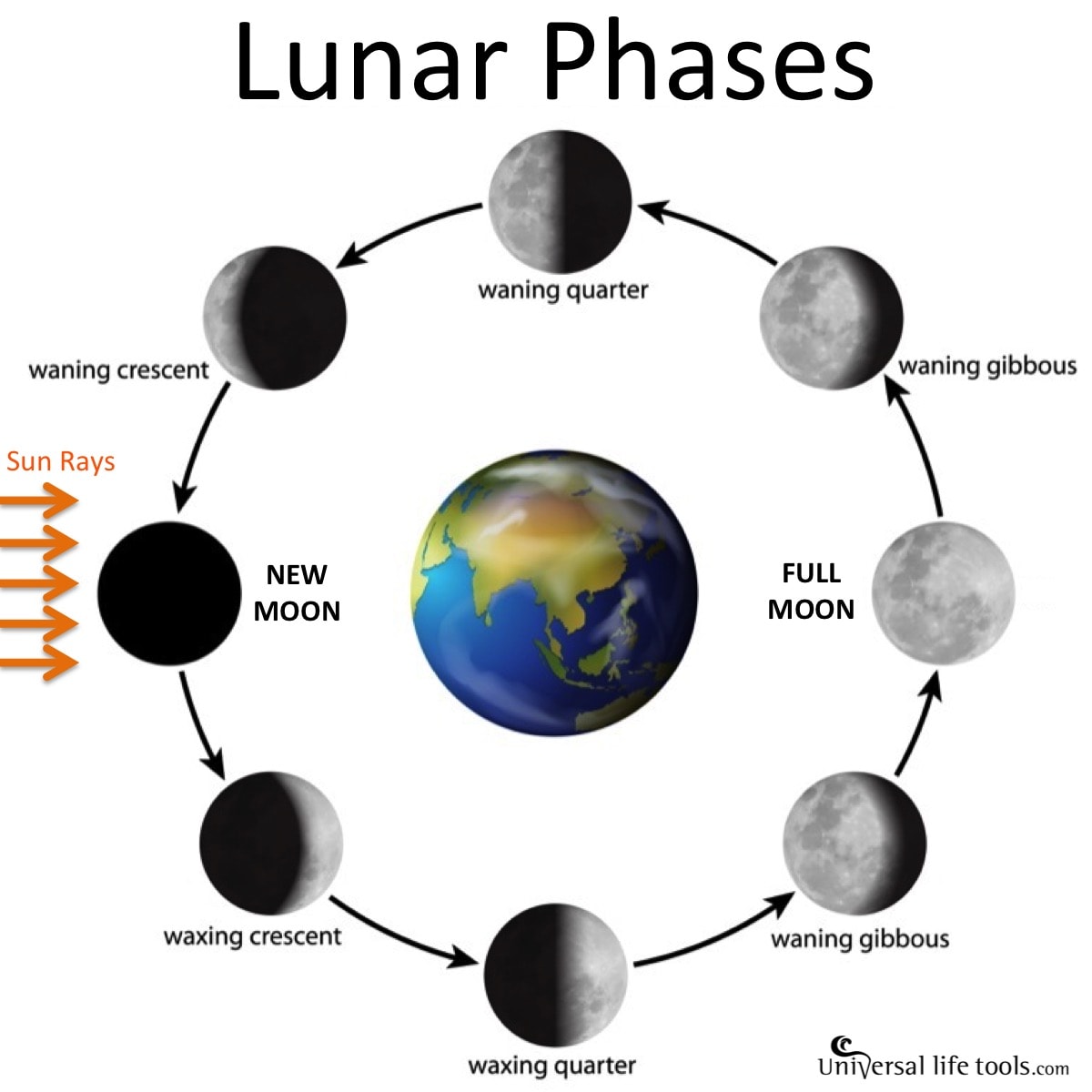 The mid-point of our 29 day lunar cycle is marked by the Full Moon. During a Full Moon, the Moon is sitting opposite the Sun and is fully illuminated as it reflects the light of the Sun.
The Moon & the Sun emanate frequencies and these energy waves influence the tides, and all life forms on Earth, including human behaviour & consciousness. In addition, during a Full Moon, both the Moon & Sun are opposing each other on opposite sides of the zodiac… which can make for a challenging or intense aspect of energy but also a very potent potential as the Lunar & Solar (yin & yang) are in natural harmonic balance.
The SUN represents our 'outer-world', our identify, our personality, our ego. It represents how we 'shine our light' out into the world, the present moment, our yang or masculine archetype expression. The Sun offers us strength, courage and illuminated insight of the Soul.
The MOON represents our 'inner world', our hidden emotions, desires, our shadow-self, fears/worries and our dreams. It represents our feelings, our unconscious beliefs, the past and our yin or feminine goddess archetype. The Moon offers us the ability to feel, learn from the past and creatively unlock and express our essence.
During a FULL MOON, the Moon is fully illuminated as it sits in opposition to our Sun. The energy (influenced by the current Zodiac transit) is heightened and emotions, feelings, mental processes, dreams etc are all amplified. When the Sun & Moon oppose each other during a Full Moon, this can cause tension & uncomfortable friction, but at the same time a greater amplification of vision & potential possibility. The Full Moon is a powerful time of gratitude, gracefully acknowledging the beauty of life itself and all you have brought into beingness. You may feel a burning desire to express your creativity, bliss out in sensual activities & through fierce yet profoundly tender vibrations let go of any aspects of your life that no longer serve the grandest vision of your Soul.
The FULL MOON is a great time to 'moon bathe' – simply sit under the light of the moon & meditate – and is you breathe-in allow the moon to warm your Heart & expand the beauty of the present moment, and as you breathe-out let the light of the moon transmute that which you wish to release. Full Moon ceremonies, either lighting a candle for yourself or coming together with others in sacred circle, is a powerful way to bring healing to the self/group and simply BE this Wave of LOVE for all Humanity & planet Earth. I LOVE placing my crystals out under the Full Moon to cleanse their crystalline structures and infuse them with solar vibrations.
SUPERMOON
Full Moon Energy – January 31, 2018
Full Moon in LEO & Sun in AQUARIUS
(11.370 Leo – 11.370 Aquarius)
Wednesday, 31 January 2018 – 11:26 pm AEST (Australia)
View times in your City/Country>
Moon – past, Intuition, unconscious, emotions, nurturing, feelings
Sun – now, Identity, consciousness, self-esteem, expression
Leo (Fire) – Leader, affectionate, generous, outgoing, stubborn, authoritative
Aquarius (Air) – Humanitarian, determined, individualistic, rebellious, independan

During the LEO Full Moon, the moon is reflecting the light of the SUN in Aquarius.
LEO is a fire sign (and is ruled by the Sun) and when the Moon is in LEO we are guided to connect deeply into our Hearts and unearth our passions. What creatively inspires you and brings you the greatest emotional fulfillment ?
As this LEO Moon reflects the Sun in Aquarius, we are drawn to see how our gifts, our passions, our inner-light of creativity and our unique self-expression can make a difference in the lives of others. How the uniqueness that is YOU makes a difference in the world!!!
There is no mistake that you came to planet Earth, and there is no mistake that you are on Earth to witness a huge shift in conscious… so don't sit on the sidelines, be an active part of the birthing of a new Earth from your HEART !

When you choose to radiate the light that is within your Heart and follow the beat of your own Soul, you move into a place of least resistence. From this place you step into FLOW… you begin so see your life as part of something greater than you and your relationships & work take on a greater depth of meaning. Finances begin to step into harmonic flow, doors begin to open for you and opportunities abound for you to make the greatest impact in the world through the UNIQUENESS that is YOU !
Each and everyone of us are an integral golden strand in the web-of-life and our LEO Full Moon is offering us the opportunity to move deeply within, really OWN that fact and have the lion-hearted courage to live your life in alignment with a world more beautiful that each and everyone of us knows is possible.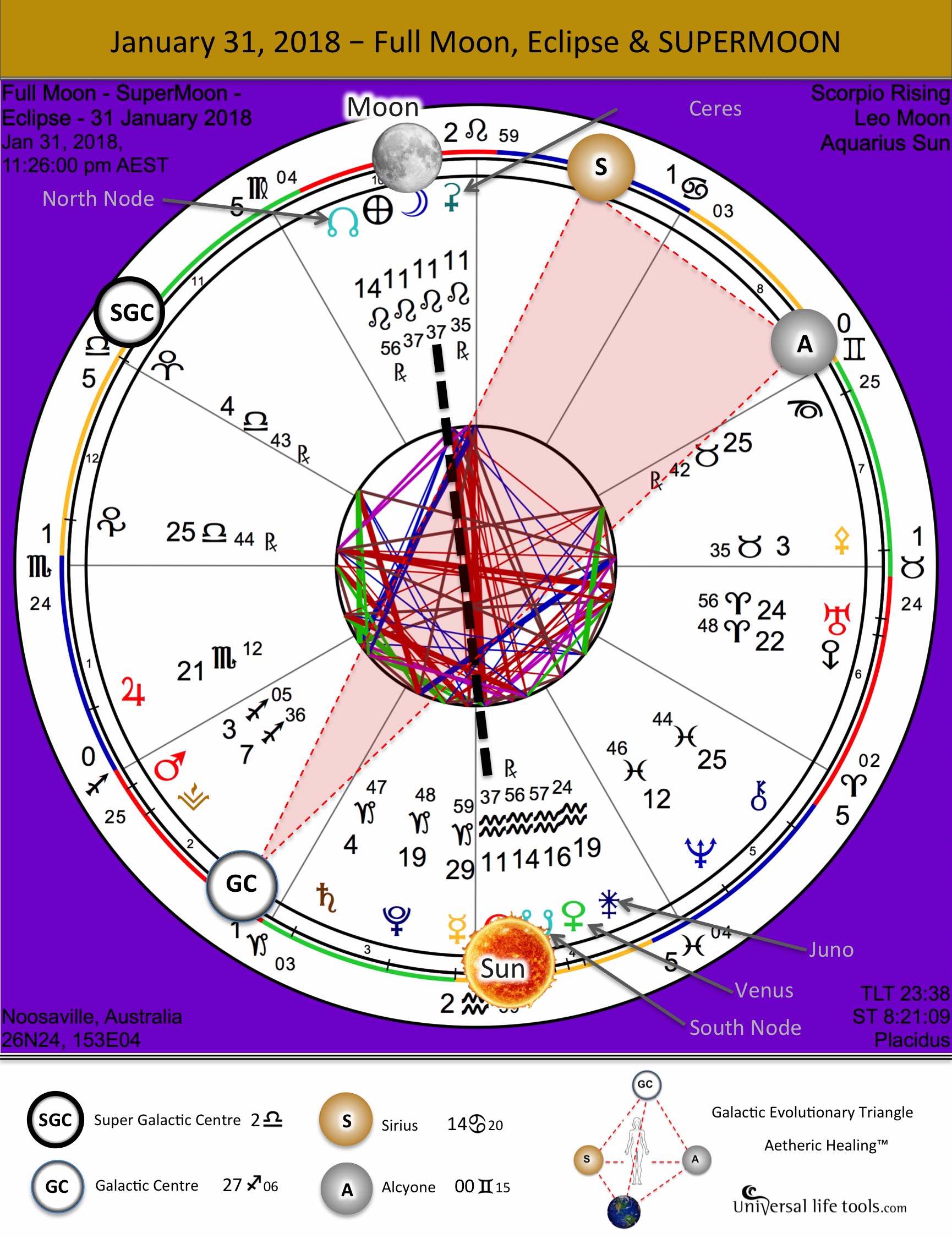 Please click on the image right to enlarge & view all aspects.. then keep reading below for all the juicy details. I have included the 'Galactic Evolutionary Triangle' on the chart for students/graduates of Aetheric Healing™.
We have a number of other Celestial influences that are amplifying the energy of our 31 January 2018 Full Moon and these are all discussed further down the page:
This Full Moon is a TOTAL Lunar Eclipse
Ceres in Leo is conjunct the Moon in Leo
North Node in Leo is conjunct the Moon in Leo
Venus & Juno are in Aquarius (not far from the Sun)
Plus this Full Moon is a SUPERMOON
Plus this Full Moon is a BLUEMOON
Total Lunar Eclipse – a deep Emotional Insight…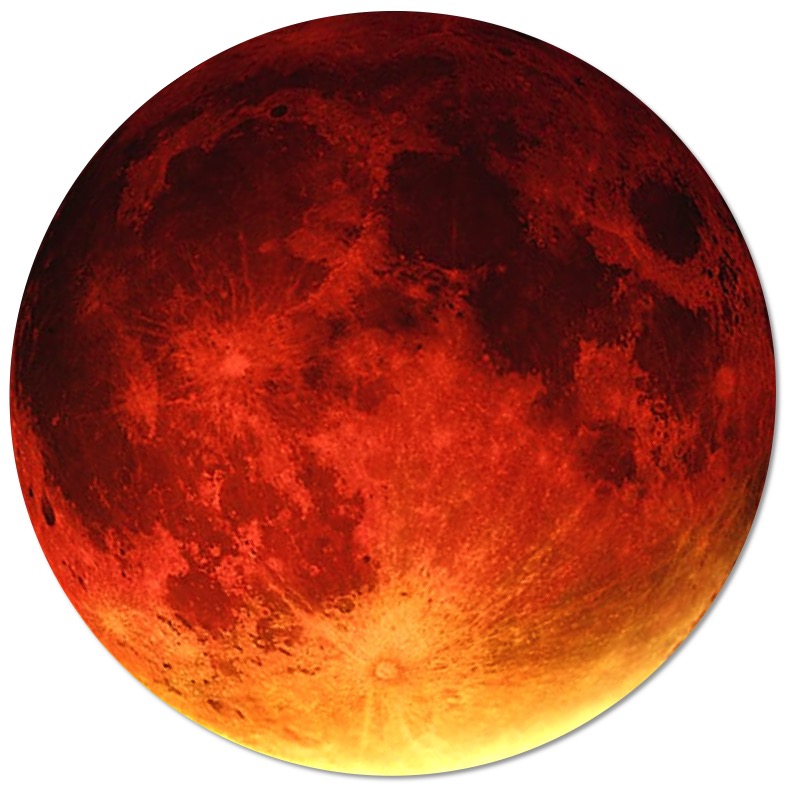 A Lunar Eclipse occurs when the Moon is full and the Earth blocks the Suns rays from partially/fully reaching the Moon, thus the Moon is cast within the Earth's shadow.
As the Moon is fully sitting in Earth's shadow this Full Moon (ie unable to reflect the I AM Light of the Sun), a window opens and we are drawn into ourselves, the part that we don't show to the world, the emotional and deepest part of our psyche. The word ECLIPSE comes from the Greek word "ekleipsis" meaning "to abandon, to leave, to vanish" – and thats exactly what we may experience during a Lunar Eclipse – the desire to surrender and let go of parts of our self that limit our greater potential.
A Lunar Eclipse provides a quantum opportunity to release deep-seated wounds, move beyond old fears and to transcend negative patterns or traits within the shadow self. It is time to ECLIPSE anything that maybe holding you back.
Whilst the Moon is in Leo & the Sun in Aquarius for our Total Lunar Eclipse this Full Moon, in sidereal astrology (that takes account of the procession of the equinoxes), our January 31 Lunar Eclipse in actual fact takes place in Cancer Constellation. Cancer relates to nurturing, family, the home, mothering & sensitivity/intuition AND the Cancer is the natural ruler of the Moon… making this Total Lunar Eclipse extra-ordinarily powerful.
The energy of this Total Lunar Eclipse will take us back into memories of our childhood, the warms arms of a parent, our experience of nurturing or tenderness in our childhood years and the roles our parents played in our up-bringing. We may find our selves looking deeply into our past, feeling how we felt in our youth… and then reflecting on our lives in the present.
What 'roles, traditions, imprints' of our past have we brought into our lives in the present moment. Do these values & experiences of our childhood represent who we are in the present ? This will be a deeply insightful Full Moon, lots of emotional insights… just try not to get too 'Cancerian crabby' !!!
PLUS… this Eclipse is being HUGELY influenced by the Lunar Nodes & Ceres taking us further down the rabbit hole into the roles of WOMEN in society (keep reading below).
'Above all, our Full Moon Total Lunar Eclipse is a gentle surrender to all those areas of your life where you are restrictive, hard on yourself, out of balance. Surrender to your inner-child today, see the mystical in everything & everyone. Flow. Fluid. Flourish. With deep sensitivity enjoy the delights of all the little things. Let a force of LOVE light up your life from the inside out.'
Lunar Eclipse – Dates/Times
During our January 31,2018 TOTAL Lunar Eclipse, the Eclipse with be fully/partially visible from North/East Europe, Asia, Australia, North/East Africa, North America, North/West South America, Pacific, Atlantic, Indian Ocean, Arctic, Antarctica.
Find the Time/Date in your City of the World >
| | | |
| --- | --- | --- |
| Eclipse | UTC TIME | AEST |
| Penumbral Eclipse Begins | 31 Jan, 10:51 am | 31 Jan, 8:51 pm |
| Partial Eclipse Begins | 31 Jan, 11:48 am | 31 Jan, 9:48 pm |
| Full Eclipse Begins | 31 Jan, 12:51 pm | 31 Jan, 10:51 pm |
| Maximum Eclipse | 31 Jan, 1:29 pm | 31 Jan, 11:29 pm |
| Full Eclipse Ends | 31 Jan, 2:07 pm | 1 Feb, 12:07 am |
| Partial Eclipse Ends | 31 Jan, 3:11 pm | 1 Feb, 1:11 am |
| Penumbral Eclipse Ends | 31 Jan, 4:08 pm | 1 Feb, 2:08 am |
Cere's birthing an Awakened vision of Womanhood…
After the strong stirring of the Divine Feminine on our 1 January 2018 SUPERMOON, our 31 January 2018 Full Moon takes us into a deeper plunge into the stories & roles of Women in society.
The Moon represents our inner-world, our emotions and represents societies traditional roles/expectations of Women & Motherhood.
Whereas the minor planet Cere's represents the modern Woman and varied roles such as 'working mums', 'single parenthood' (includes men), shared parenting/worklife etc..
As Cere's in Leo is in a STRONG conjunction with Moon in Leo (all being influenced by Cancer)… expect the conversation around Womanhood, Womens Rights and an awakened vision of the modern day Woman to strongly influence our lives.
Interesingly, just 10 days out from the Eclipse we have the Womens March on the 21 January 2018. Here are a few quotes from the Womens March Webpage that really explain to a 'T' the energy of our 31 January Full Moon under the influence of Cere's & Cancer… all being fired up with the Moon in Leo.
Whilst these extracts specifically relate to Woman, I see them in the greater context of the Divine Feminine (hence relating to both Men, Women, LBGTQI+)…
Women's Rights are Human Rights
Making a committment to dismantle oppression & create diverse inclusive structures
Women must be free to care for families free from social impediments
Women deserve to live their lives free of violence
Women deserve to make choices of themselves about their sexuality, relationships, family structures free from gender norms, expectations & stereotypes.
North Node in Leo firing up your independence…
The North Node in Leo conjunct the Moon in Leo is taking the energy of the Full Moon up to a radical new level of experience.
By way of background… the North Node of the Moon represents what we aspire to be, become, experience, grow from in this lifetime. Whilst the South Node of the Moon represents what we have already mastered from the past (what is easy for us to fall back on), but what we must let go of in order to grow into the gifts of the North Node.
With the North Node in Leo this Full Moon (conjunct the Moon) and hence the South Node lies opposite in Aquarius (conjunct the Sun)… we will feel strong, confident, willing & empowered to step into 'who do we WANT to be as a WOMAN' in the world. And when I say 'WOMAN' I an referring to the Divine Feminine Archetypal energy that exists in both Men & Women. Leo is making us take the risk to be seen, be heard & be our authentic selves.

Conversely the South Node in Aquarius is helping us let go of the old story during this Eclipse of playing it safe, waiting for others to take action, not wanting to rock the boat, feeling scared of confrontation & running away from our hearts desires.
With the North Node in Leo until November 2018 (plus we have a Solar Eclipse in Leo in August 2018)… this is a BIG YEAR for Women / Divine Feminine to step into a more loving, authentic, tender, strong & powerfully graceful state of presence in the world.
A minor influence too this Full Moon is the closeness of both Venus & Juno to the Sun. Venus represents the Divine Feminine & the minor planet Juno the fertility & also finances. Expect more 'outings' of pay inequality in society and a bigger push to narrow the gender pay-gap.
SUPERMOON Energy…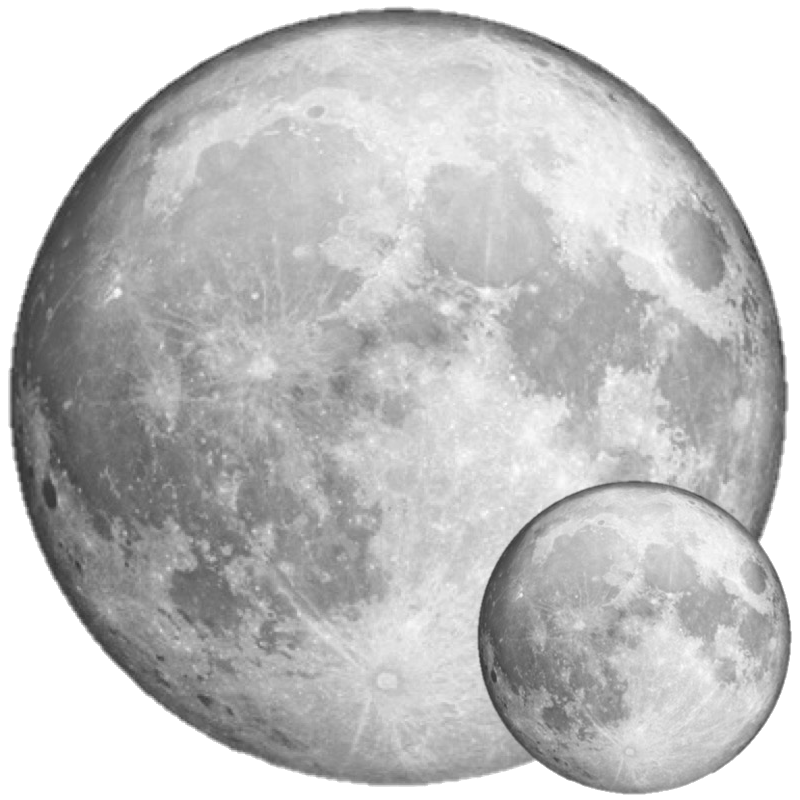 So many SUPERMOONS of late !
This will be the 4th SuperMoon in a row – the first November 3/4, 2017, the second on December 3/4, 2017, the third on January 1/2, 2018 and now the fourth on January 31, 2018.
Interestingly, our January 31st Full Moon SuperMoon is the LAST Full Moon SuperMoon for 2018. As our June, July & August SuperMoons will all fall on the New Moon.
Overall, energy runs high during a SUPERMOON… you may feel more emotional, electric, experience sleep disturbances or have expressive / lucid dreams. You may also find your intuition is heightened, synchronicity more pronounced and you become more aware or sensitive to the energy of the environment / people / plants / animals… actually everything !
Please read my Article on 2018 Super Moons & Micro Moons, to understand more about the energy/definition and the Super Moons & Micro Moons of 2018.
BLUE MOON Energy…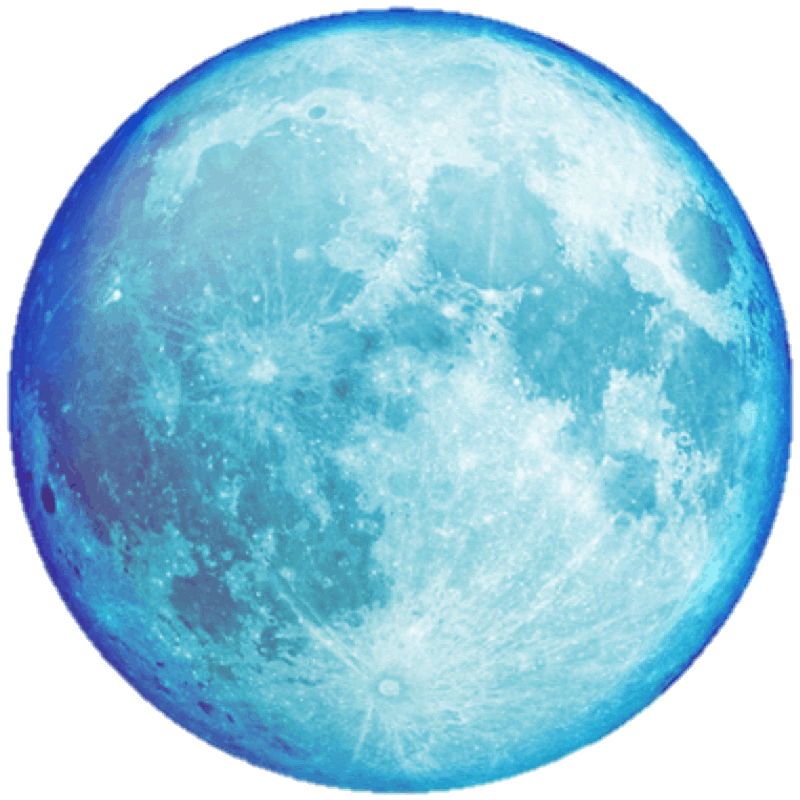 Our 31 January 2018 Full Moon is also a Blue Moon ie the second Full Moon to happen within a Calendar month.
The last Blue Moon (two Moons within a Calendar Month) occurred on the 31 July 2015.
Interestingly we have two Blue 'Full' Moons this year, one on the 31 January 2018 & another on 31 March 2018, with the next one not occuring until October 2020.
It is rare for two Blue Moons to happen in the one year. The double Blue Moons only happen about 3 to 5 times every 100 years!
The Full Moon is a powerful time of gratitude, gracefully acknowledging the beauty of life itself and all you have brought into beingness. It is also a profound opportunity to let go of any aspects of your life that no longer serve the grandest vision of your Soul. Sooo… this month we have TWO opportunities to do just that… the first being on the January 1/2, 2018 SUPERMOON and now on our January 31, SUPERMOON Blue Moon. Such a fabulistic start to 2018 !
Plus… as we have a Blue Moon in January 2018 AND the fact that February is a short month, there are NO Full Moons in the Month of February. The next full Moon after our 31 January 2018 full Moon falls on the 2 March 2018. When there is NO Full Moon in a Calendar Month this is referred to as a BLACK Moon. I will talk more about this next month 🙂
Please read my Article on 2018 – Blue Moons & Black Moons, to understand more about the energy/definition of what makes a Blue Moon and a Black Moon.
Just a wee little note… if you live here in Australia in a AEDT timezone (ie NSW & VIC) or your live in New Zealand, the Full Moon falls after midnight, hence on the 1 February 2018…. sorry !
OmAhOm
xx Simone