Essence of Angels® Vibrational Essences are charged with Sacred Geometric Cosmic Templates of the Archangel Frequencies (through Metatron's Cube) combined with Crystal, Mineral & Plant Intelligence templates.
Each individual Essence of Angels® Vibrational Essence holds a unique vibratory frequency that supports the body's innate ability to heal itself, uplifts the mind/emotions to awakened states of LOVE and draws your Heart & Mind to radiate your greater Soul Potential.
The Essences maybe used intuitively or as part of our Essence of Angels® sacred healing modality.
You can also purchase each Essence individually, or as part of the Boxed Set of Essence of Angels®.
Archangel Chamuel Essence
Archangel Chamuel is the quintessential 'One Heart' energy, the energy that embodies Mother, Father & Spirit.
Archangel Chamuel opens our heart to Divine love to assist us in having a rich and loving experience here on Earth – fulfilling careers, committed relationships and hence lead meaningful and rewarding lives. A blissful life in service to ourselves and hence humanity.
Key Uses:
o Unconditional Love & Gratitude
o Forgiveness & compassion for self & others
o Opening of the Heart to LOVE & be LOVED
o Releasing fear, worry & stress
o Building/healing relationships, finding your Twin Flame
o Lung, Heart, Circulation, Thyroid & ParaThyroid dis-ease
o World healing & peace
o Physical, Emotional, Mental & Spiritual dis-eases associated with the Heart Chakra
o Activation & Attunement DNA.
Preparation & Application:
Understanding the Energetics of each of the Essence of Angels® Stock Bottles and how to work with the Essences for personal & planetary healing toward a New Earth Era, is taught in depth via our Essence of Angels® online learning course.
However, you can also work intuitively with our Essences to prepare your own personal Dispenser Bottles, or administer direct from the StockBottles. The Images below may support your intuitive use of the Essence of Angels® Stock Bottles.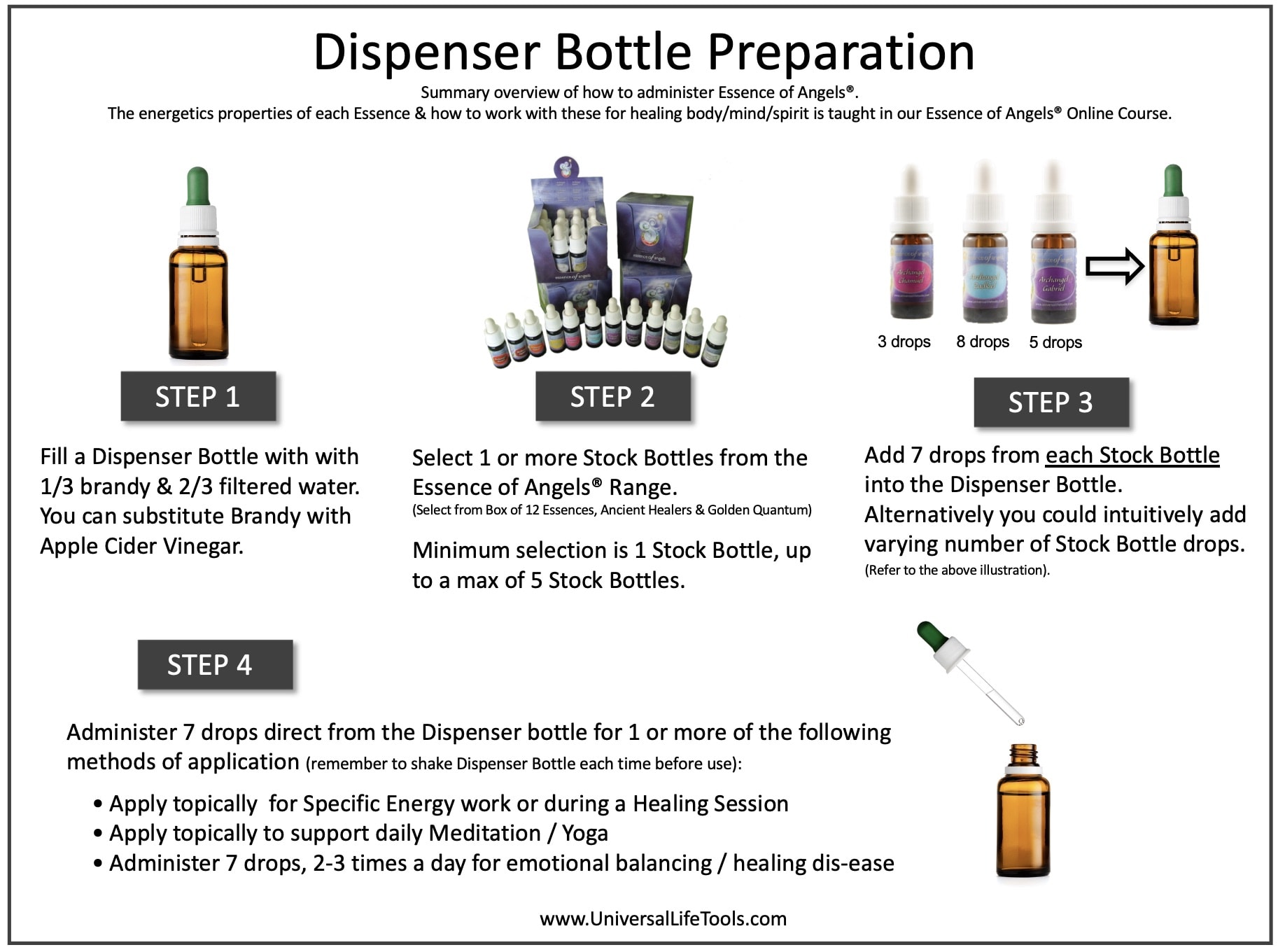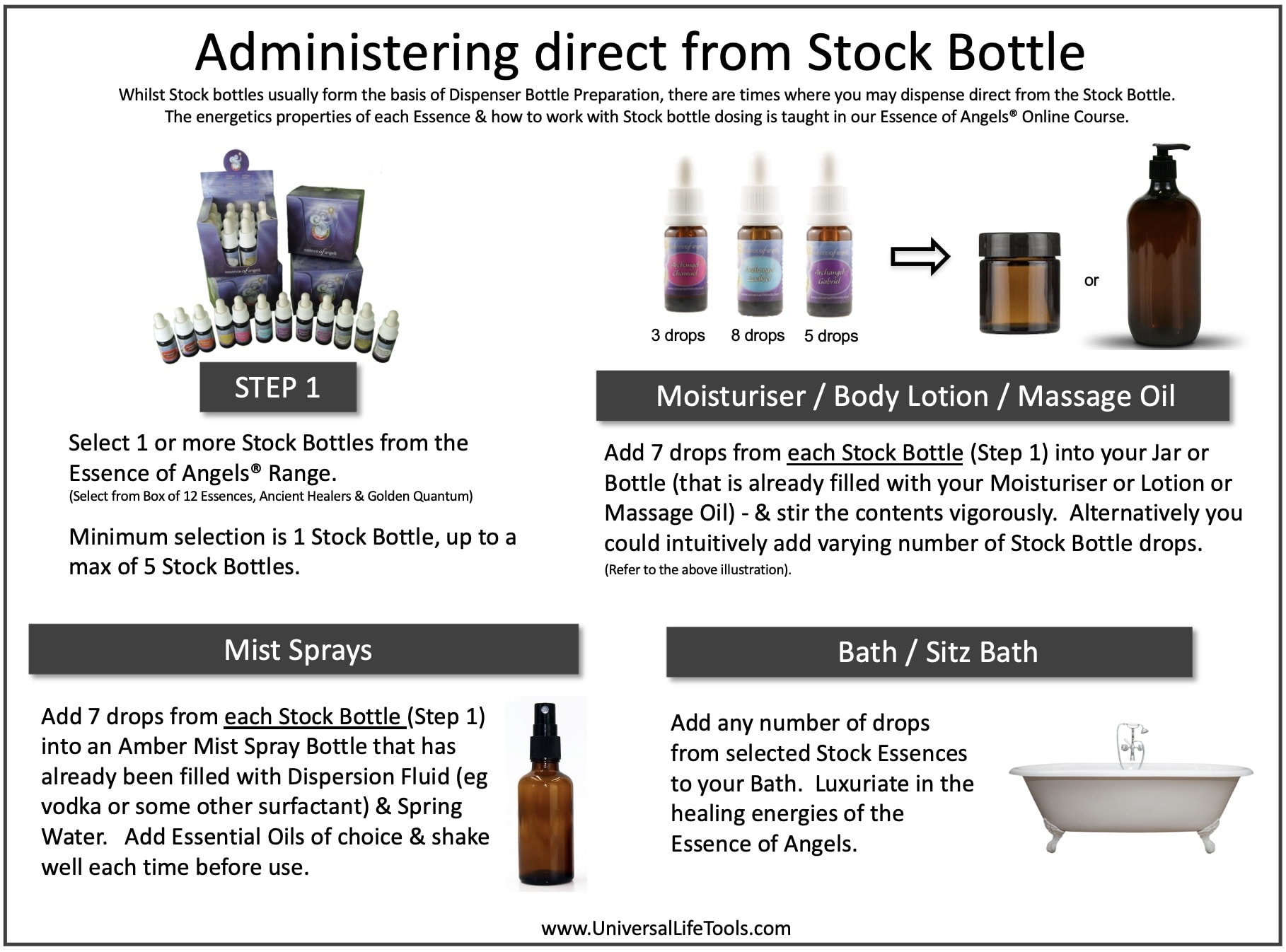 Save
Save
Save