Our Spirited-Travellers tour is about, inspiring people to find their freedom within, live passionate and joyful lives and to fully express their brilliant luminosity to simply be their most divine Shining Star ♡ selves.
Lets send a Wave of LOVE around the world and awaken hearts in every corner of the globe… we can't do this by ourselves…it takes a community to birth a reLOVEution… and we would LOVE your help ♡
Sharing with you 4 magical ways in which you can support our Spirited-Travellers tour and help bring our global vision to life ♡

[divider dotted]
Book for a Workshop today ♡
Simone will be facilitating FREE Talks & weekend workshops around the world during 2015-16.
Join Simone for a talk/workshop in the United States or Canada during March 2015 to October 2015… or maybe join Simone for one of her European talks/workshops over November/December 2015. In February 2016 Simone will be returning to Australia and continuing her tour in Australasia & New Zealand.
Did you know that EVERYONE who makes a booking for a workshop with Simone receives the following:
1. Immediate access to Simone's full 13 Module Self-Study course valued at $275   AND
2. Opportunity of bringing a friend along to the workshop at a 50% discount.
Thats right, as soon as you make a booking for a workshop on-line, you will receive an emailed ticket giving you instant access to Simone's Shealla-Dreaming 13 Module Self-Study valued at $275 PLUS a discount code that enables a friend to attend the workshop with you at 50% off the workshop price.
To VIEW all the Events or to make a booking please visit:
Click Here >
[divider dotted]
Become a Friend ♡
Inviting you to become a FRIEND of our Spirited-Travellers World Tour 2015/16.
Your heart-felt contribution will helps us to carry out our mission to INSPIRE, AWAKEN & TRANSFORM one FREE event at a time !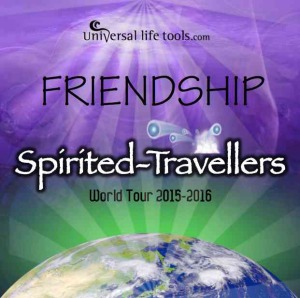 Your FRIENDSHIP will support us in facilitating a large number of FREE EVENTS around the world as not everyone has the financial means to attend a Certification Course. We have so much knowledge and sacred information to share… and NOW more than ever people are awakening and ready to connect deeply with these cherished wisdoms.
Your FRIENDSHIP Contribution will go towards the costs of facilitating all of our FREE EVENTS, the costs of staff keeping on top of all the admin for these events plus the manufacture/printing/shipping of FREE CONSCIOUS GIFTS to distribute at all of our FREE EVENTS (such as our Spirited-Travellers Gratitude Cards see point 4. below).
As a big juicy thank you for your FRIENDSHIP we would LOVE to gift you some yummy things from our heart to your heart ♥
To find out about our Spirited-Travellers FRIENDSHIP please visit:
Click Here >
[divider dotted]
Share our Tour ♡
Simply share our Spirited-Travellers events with the world… and together lets send a Wave of LOVE around the planet, inspiring people to discover their innate beauty and power to transform.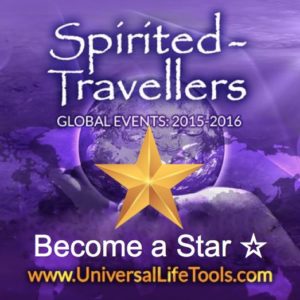 All it takes is just a few emails or posts to social media… in order to gift to others the opportunity of too being a Shining Star ☆…
PLUS if you are interested you could earn Affiliate LOVE money for all your beautiful efforts and in gratitude for you divine assistance.
To find out about how you can Share our Tour:
Click Here >
[divider dotted]
Share our Gratitude Cards ♡
Throughout our Spirited-Travellers Tour we will be handing out 'Spirited-Travellers Gratitude Cards' to all attendees… as our show of Gratitude to you ♥
You can also order your very own set of Gratitude Cards for FREE via our on-line shop (small charge for shipping) and help spread the energy of our tour with the world.
What are our Gratitude Cards all about ?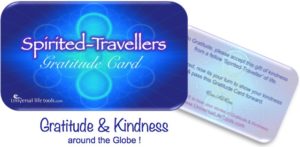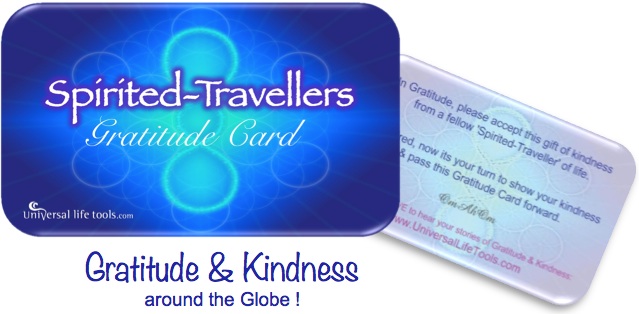 Our Gratitude Cards inspire kindness in others… they open hearts, break down the barriers between us and help us to re-remember that we are ALL part of the ONE global family of souls having this human experience.
By using our Gratitude Cards to gift 'random acts of kindness' you bring joy into a persons life and then inspire people to share that joy within another… sending a WAVE of LOVE around the world ♥
Need some 'random act of kindness' ideas ? Here are some thoughts:
Pay for the coffee for the person behind you in queue (+ leave Gratitude Card with Barista)
Leave Flowers + Gratitude Card on a neighbours doorstep
Put a coin in a Parking Meter (+ leave card stuck to Parking Meter or on a Cars Windscreen)
Leave chocolate or fresh home cooked muffins + Gratitude Card on a co-workers desk
Leave a Gift + Gratitude Card in a random place (eg Umbrella at a bus stop on a rainy day)
Gift a homeless person a warm drink or meal + Gratitude Card
Offer/give a stranger a hug + gift them the Gratitude Card
The production and distribution of our Spirited-Travellers Gratitude Cards is being sponsored by the FRIENDS of Spirited-Travellers.  Big etheric hugs and joyous love to our FRIENDS in helping to bring these cards to life.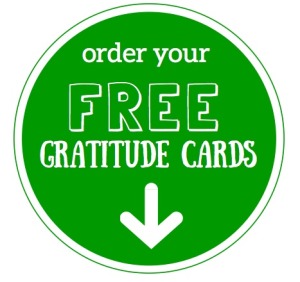 Our Gratitude Cards are printed on recycled paper and it is our vision that by 'paying it forward'
our Gratitude Cards will be recycled for years to come ♥
Click Here >

[divider dotted]