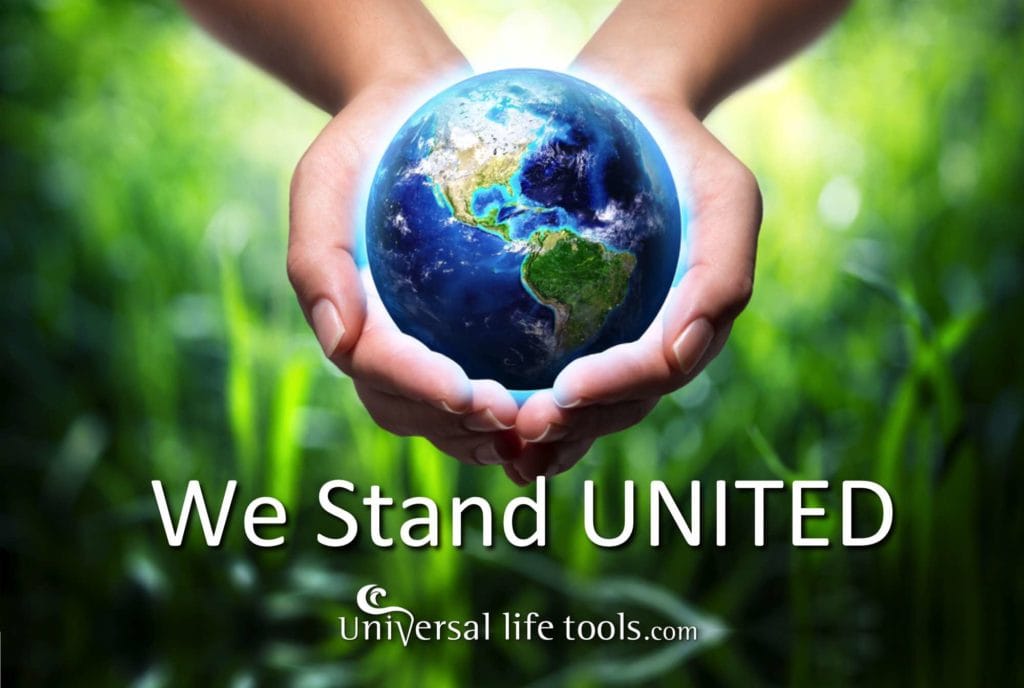 I am in deep gratitude as I write this… a feeling of immense joy and greatest appreciation for the Indigenous peoples of Earth & EVERYONE who supported the Standing Rock Sioux Tribe.
Thank you.
Thank you for showing us the way.
Thank you for leading by example.
Thank you for being the change.
Thank you.
On August 15, 2016, the Standing Rock Sioux Tribe Council put out a call to action of Indigenous People's:
The Standing Rock Sioux Tribe stands in opposition to the Dakota Access Pipeline as it threatens our way of life, our water, people and land.  To all Native American Tribes in the U.S. and to all Indigenous People of the world: we kindly ask for your support.
In response to this call, hundreds of Native American Tribes came together in solidarity, Indigenous peoples from around the world held ceremony and thousands of people from all corners of the globe stepped up in response to this global call.  Plus, over 2,000 retired Veterans came in unified support on the weekend, to say 'We Stand with You', we care.  Through prayer, sacred ritual, ceremony and an aligned vision of the heart, a vigil was held to protect the sacred waters and protect the land for future generations.
The Elders were guided by prophecy, Native American Tribes put aside their differences and unified in this great time of need and the children used their voice, spoke of their truths and never waivered from their purity of Heart.
During the last few months, the world has witnessed unlawful atrocities against this gathering of Tribes coming together in peaceful prayer vigil – middle of the night tear gas bombs, rubber bullets, water cannons/hoses (in sub-zero conditions), concussion grenades – such inhumane treatment of people who came in peace.  Even in the face of this disgraceful display of malicious harmful intent and aggressive tactics aimed at injuring fellow human beings, the activists and Tribes held their heart space – 'We Pray for You, We Love You'.
Through the power of the people, on Sunday, Dec 5, it was announced that the U.S. Army Corps of Engineers will not grant the permit for the Dakota Access pipeline to drill under the Missouri river.  Instead, an environmental impact statement will be prepared into alternate routes.
This decision marks an historic moment, not just for the Standing Rock, but for the Native American Tribes and for ALL Indigenous Peoples from around the world.  It demonstrates the power of the people, the power of the heart and the power of aligned peaceful vision in creating change.
It also heralds a major turning point for Indigenous peoples from around the world that have been wronged in the name of 'progress' by governments & corporations.  Whilst the massacres and horrendous acts that have been committed against our worlds natives people can never be forgotten, it is never too late to say 'Sorry' to ask for 'Forgiveness', to make the wrongs of the past right and to reverently respect native traditions, their land, their water, their connection to country and connection with the Great Spirit.
Thank you to Chairman Dave Archambault II and Chief Arvol Looking Horse of the Standing Rock Sioux Tribe (Keeper of the Sacred White Buffalo Calf Pipe), for leading Indigenous peoples of the world in aligned vision and drawing people together from all walks of life to be the change.

And thank you to EVERYONE who showed up, chose to speak up, be seen and align in ONE HEART to be the change.
with LOVE,
Simone M. Matthews ♡
A Message to our Community
I feel the events of the last few months, followed by the weekends historic announcement is just the beginning.  There is still much to be done in heart-based, people-powered unity to ensure that a moral, respectful & sovereign outcome comes to pass.
Whilst I am a 'half-glass-full' person, we cannot be lulled into a false sense of security with the transition into a Trump Government and the financial interests and political alliances so many people wield in places of power.
This is just the beginning and it is up to ALL of us to keep the momentum of change rolling.   The power is shifting from elitist power based on corruption & greed, and moving toward the power of the people through the united ONE HEART.   This is not a time to sit back and say the job is done… this is the first step in a journey of many many steps toward a new Earth based on principles of kindness, compassion, unity and enduring peace.
Know the REAL Story…
When we KNOW the REAL story of our Indigenous peoples and not be blinded by the web of deception spun within our history books, school education, corporations & governments… I believe STRONGLY that the REAL part of us – the part of us that is born of LOVE – is inspired to step-up and be a voice of change through the HEART.
Sharing with you below a few videos.. to help you 'see/feel' the truth and find a place deep inside, a stirring of the HEART to become a pioneer of change.
This first short video is of an incredible moment of healing at Standing Rock – hundreds of veterans ask Native elders for forgiveness. "We fought you. We took your land. We signed treaties that we broke. We stole minerals from your sacred hills. We blasted the faces of our presidents onto your sacred mountain… We didn't respect you, we polluted your Earth, we've hurt you in so many ways but we've come to say that we are sorry. We are at your service and we beg for your forgiveness." -Wes Clark, Jr.  You can read more Here > & a background article Here >
I was holding back the tears during this video… until the last moment where I could hold it no more 'We do not own the Land, the Land owns us'.
This second video 'Where there once was water – Standing Rock Stories' is an inspiring 15 minute interview with John Wathan the Hurricane Creekkeeper and founder of Friends of Hurricane Creek in Tuscaloosa, Alabama.  Thank you to my beautiful friend Kyrona for sharing this vid with me ♡
This third video 'Utopia' by John Pilgers, tells the story of our Australian Indigenous peoples (the oldest continuous human culture) the horrendous injustices of the past that continue into this present day.  Whilst this is an 'Australian Story', it is very much a global story of injustice to Native peoples around the world.
What you can do…
To me, these beautiful words of 'Chief Arvol Looking Horse' speak volumes (you can read the full transcript here >)
Each of us is put here in this time and this place to personally decide the future of humankind.
Did you think the Creator would create unnecessary people in a time of such terrible danger?
Know that you yourself are essential to this world.
Understand both the blessing and the burden of that.
You yourself are desperately needed to save the soul of this world.
Did you think you were put here for something less?
In a Sacred Hoop of Life, there is no beginning and no ending.
There is so so much that you can do to be a pioneer of change as ALL of us are essential to this world.
Take time each day to connect to Earth, connect to Country.
Have gratitude for the food Mother Earth provides you, clean Water and fresh Air.
Choose to experience the sacred in everyday life, the beauty of nature, the ceremony of your day.
Cherish your family, your friends, you community… there is Power of Heart when we unite.
Sharing with you a few ideas to support your sacred 'Power of the People through the Heart' connections:
Galactic Heart Meditation (Prayer)
This 13 minute meditation connects your breath through the 3 Hearts of Creation – Earths Heart, your own Heart and the Galaxy's Heart – to support your awakening, attunement and conscious connection with the field of LOVE through you.
You may listen/watch to the video below, or you may wish to download the mp3 audio such that you can listen to the meditation out in nature ♥
BE the SOURCE Meditation (Prayer)
Sharing with you my 'BE the SOURCE Mediation' (a recording from my Module 13 Shealla-Dreaming Self-Study Course).
This is a 6 minute audio meditation ideal to begin each day.  The mediation guides you to flow with the energy of the day in setting your intention in service to your higher-self and the collective field… to BE the SOURCE of Creation through you.  To give LOVE to Mother Earth.
If you are new to our Universal Life Tools website, then I highly recommend that you also listen to my Galactic Heart Meditation (see above) to provide a more detailed understanding of how to BE the SOURCE of Creation through you.
You may listen to the audio below, or you may wish to download the mp3 audio such that you can listen to the meditation out in nature ♥
Receive our Newsletters
Inviting you to signup to our community newsletter & receive lots of free gifts… such as free meditation audios, videos and metaphysical/energy articles.
Subscribe Now, it's FREE:
http://www.universallifetools.com/mailing-list/
Rest assured your privacy is of utmost importance !
Save
Save
Save
Save
Save
Save
Save
Save
Save
Save