I actually have tears in my eyes as I reach into my heart and try to find the words to express the joy, beauty and immense LOVE that is ripening and oozing from our hearts.
Here we find ourselves approaching 21 December 2012, aligning on the Galactic Equator and emerging into a whole new conscious evolutionary cycle of humanity, the birthday of a new Earth.
When I envisioned and created our Universal Life Tools school over a decade ago, I was inspired to empower people to embrace this time on Earth, to be the change we want to see in the world toward and beyond 2012.
So here we sit, December 2012, on the cusp of a whole new cycle; an awakening consciousness with infinite potential. Whilst there is still much change needed as we navigate this transition into a new world, I see the world being transformed day by day through our inherent soul beauty, our deepest and most sacred compassion and our radiant hearts shining brightly illuminating the hearts of many.
To celebrate, connect and be this potential change from the inside-out, I have created this 'Earths Birth – Love, Peace & Unity' webpage. This page contains a little more info about the Solstice on the 21 Dec 2012, gives a glimpse of 13:13:13 and then a number of links to 21 December 2012 events around the world… as well as a few gifts from some of the Practitioners & Teachers through our school.
Thank you to all our friends for walking this path together in truth and authentic LOVE ….. I look forward to riding the Waves of Love into 2013 with you all.
xx Simone M. Matthews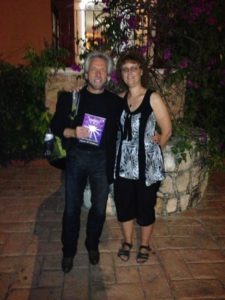 NEWS FLASH !!!!!!!
Our beautiful Crystal Light Healing Teacher Jan Kindred, last night on the eve of the solstice, presented Gregg Braden with a personally autographed copy of my book Shealla-Dreaming.
Love the connection of ONENESS around the globe and looking forward to personally catching up with Gregg in January 2013 !
Thank you Jan for being such a divine bridge of LIGHT.
I know you will have a big smile on your face as you read the word 'bridge' as this has such a deep meaning for you. xx Simone
Summer/Winter Solstice – 21 December 2012
The December solstice occurs when the sun reaches its most southerly declination of -23.5 degrees. In other words, it is when the North Pole is tilted 23.5 degrees away from the sun. Depending on the Gregorian calendar, the December solstice occurs annually on a day between December 20 and December 23 (please see dates and times below for the December 2012 Solstice). On this date, all places above a latitude of 66.5 degrees north (Arctic Polar Circle) are now in darkness, while locations below a latitude of 66.5 degrees south (Antarctic Polar Circle) receive 24 hours of daylight.
In the Southern Hemisphere: The sun is directly overhead on the Tropic of Capricorn in the southern hemisphere during the December solstice. It also marks the longest day of the year in terms of daylight hours for those living south of the equator. Those living or travelling south from the Antarctic Circle towards the South Pole will see the midnight sun during this time of the year. Energetically – as we commenced our journey from the last Winter Solstice we have been energised from the Sun in our Heart through to the Divine Heart of all creation. We now reach the peak of growth – and it is a time of celebration for all. As the days then become shorter, it is a time of inner reflection/review as we move toward the next cycle.
In the Northern Hemisphere: The December solstice marks the day of the year with the least hours of daylight. Those living or traveling north of the Arctic Circle towards the North Pole will not be able to see the sun during this time of the year. Energetically – it is a time of inner reflection, turning to the Sun within, our solar selves. It is a time to gain strength from within, and get ready to embark on the new journey as our days of daylight get longer, and we are being energised from within.
Solstice Times:
21 December 2012
UTC – 11:11 am
Australia – AEST – 9:11 pm
Australia – AEDST- 10:11 pm
Canada (CT) – 5:10 am
USA (CT) – 5:10 am
22 December 2012
New Zealand – 12:10 am
The majority of people on Earth experience the Solstice on the 21 December 2012 – an '11' vibrational day in numerology.
The number '11' is a master number. It is the most intuitive number and is a clear channel to the subconscious. It is the number of leadership, personal power and spiritual truths. It leads us on a quest to finding our authentic selves and achieving/being enlightened.
The number 11 ( or double 11 represented as '11:11') is the wake-up signal encoded within human DNA that reminds you to transcend the illusion and awaken to your soul purpose; to be an active participants in birthing Earth into the Golden Age
13:13:13 Gateway – 2013
The November 2012 Eclipses, the Pleiades Alignment, the 12:12:12 portal (12 Dec 2012) and the Solstice (21 Dec 2012) are the activators or primers in birthing Earth into an awakened state of consciousness toward 2040.
As discussed within my book 'Shealla-Dreaming' – we are coming to the end of a 225 million year cycle, 225,000 year cycle, 26,000 year cycle and 5,125 year cycle.. as we birth 'The Golden Age' 2013 and beyond.
Please visit my 13:13:13 webpage throughout 2013 to find out more about how we can individually (and hence collectively) be active drivers of this cherished and most sacred time on Earth.
13:13:13 – Conscious Evolution Webpage >

Galactic Heart Meditation – 13:13:13
Meditation by Simone M. Matthews –
This 13 minute meditation connects your breath through the 3 Hearts of Creation – Earths Heart, your own Heart and the Galaxy's Heart – to support your awakening, attunement and conscious evolutionary journey into the Golden Age… 21 December 2012 and beyond.
To embrace the energy of this meditation you may first like to watch this video..… but then as you bring this meditation into your day to day life I highly recommend listening to the audio out in nature, with your feet or entire body immersed in the beauty of Mother Earth.
Please visit our 13-13-13 webpage to find our how you can obtain the audio to this meditation for FREE.
https://www.universallifetools.com/13-13-13/
[divider dotted]
Pledge – 3 Days of LOVE

Make your pledge today to be 3 days of LOVE on the 20,21 & 22 December 2012
[divider dotted]
Birth 2012 – Global Birthday
Join Barbara Marx Hubbard and a team of inspiring leaders in birthing Earth into a new age of conscious evolution.
http://www.birth2012.com
[divider dotted]
Uplift 2012 Festival – 21 to 23 December 2012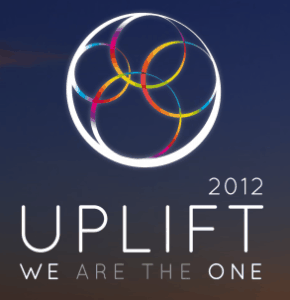 Planned for 4 days and nights in beautiful Byron Bay, NSW, UPLIFT 2012 will bring together some of the world's most inspirational artists and innovative thinkers to explore, inquire, share and discover together our role in the creation of this new paradigm. More than a symposium, UPLIFT 2012 is a participatory event that supports our deep understanding that each of us is the change, – it is within us, it connects us, and it begins now. The event will include perspectives from many disciplines including science, wellness, art, ecology, new economics, indigenous culture and the wisdom of youth.
UPLIFT 2012 will be broadcast to an international audience via live streaming and will also serve as one of the anchor hubs for the global event Birth2012, founded by leading evolutionary Barbara Marx Hubbard, and will unite a massive global audience on December 22nd.
Presenters / Artists include…
Babara Marx Hubbard, Bruce Lipton, Jonathon Goldman, Dr Patch Adams, Deva Premal & Miten, Sacred Earth and many more…
[divider dotted]
Film – 2012 Crossing Over – FREE to View
'A World of Love is Coming!' This is the OFFICIAL RELEASE of the Full Length Documentary film '2012 Crossing Over, A New Beginning' Now available for free to view!
Dec 21, 2012 is on everyone's mind. What will it bring? Is it the end of the world? A new beginning for mankind? Or just another year on the calendar? Brave Archer Films presents '2012 Crossing Over, A New Beginning.' The feature doco explores a positive spiritual perspective on the events of Dec 21, 2012. The film investigates the galactic alignment, consciousness awakening, cycles of evolution, our binary star system with Sirius, the fear agenda in the media, who's behind it, love vs fear and much more.
Thanks to our CLH Teacher Kittea Kelsey for forwarding the link to this movie !
[divider dotted]
Shift of the Ages – The Movie
The Shift of the Ages film is a true and authentic story of the Maya, the Mayan Calendar, 2012 and the turbulent times in which we are living.
Watch this movie for FREE (before 21 Dec 2012)
http://www.shiftoftheages.com/watch-now/
[divider dotted]
Drunvalo – 3 Days of Video
We are approaching the very moment in Precession of Equinox. The day of ending nearly 13,000 years old Male Conciseness cycle and the birth of new Female Conciseness cycle is here. During this transitional time we share this experience with you by broadcasting 3 days series dedicated to answer arisen questions, guiding you in meditation, and accompanying you to the new cycle of Feminine Conciseness.
Drunvalo is answering viewers questions related to transition day. He is talking about time frames of the shift in Conciseness and expected changes that would take place in the world.
Details of how to watch/participate http://drunvalo.net/videostore/live/
[divider dotted]
The Wave of Love – The Movie
The Wave of Love the Movie (created by Simone M. Matthews) supports people in their conscious evolution.
Simply by viewing the movie and its symbolic representation of creation, activation and ascension through Sacred Symbols, we awaken our DNA, awaken to our divine beauty, embrace the purpose of our beingness on Earth and resonate and fulfill the highest level of our souls potential.
That is the purpose of all souls in this momentous time here on Earth, to re-remember who we are and simply Be Love.
[divider dotted]
The Wave of Love Song
'The Wave of Love – The Song' was created and performed by the talented Shawn Gallaway (of 'I Choose Love' ) with the help of a few friends…. Lance & Larry Hoppen from Orleans & Jonell Mosser & Charlie Morgan.

The song was created as a celebration song for our Universal Life Tools Community.. an opportunity to rejoice in the birthing of a new world in 2012 and beyond.
| | | |
| --- | --- | --- |
| Shawn & friends riding 'The Wave' | © Shawn Gallaway | © Shawn Gallaway |
Details of how to download/listen to the song for FREE:
https://www.universallifetools.com/product-category/free-downloads/
[divider dotted]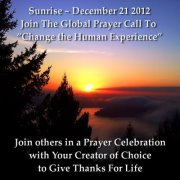 Global Call to Prayer
Join in prayer with others on facebook. The choices are yours … the issues are yours. What we do each day can make a difference. Change the Human Experience by active participation, education, awareness and prayer … it can be done.
Feel free to share with others your perspective about Dec 21 2012. What does this opportunity for "transformation" mean for you?
Share a "Prayer" ~ "Poem" ~ "Song" … express yourself ♥
https://www.facebook.com/events/285747028195360/

Earth's Birthday – Canada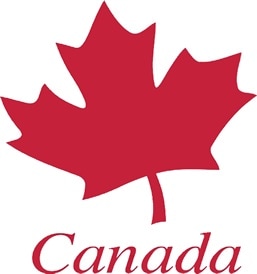 Sat, December 22, 7:30pm – 9:30pm
Care from the Core
2054 Broad Street
Regina, SK, Canada
Facilitated by our Essence of Angels Teacher:
Bonnie Bogner
Happy Birthday Mother Earth! (would that be Happy B-earth Day??)
Please join us at Care From The Core to Celebrate the Birthing of A New Earth.
This is a free event for the community to celebrate the Winter Solstice and welcome in the new earth with a Birth 2012 celebration in cooperation with the vision of Barbara Marx Hubbard.
https://sites.google.com/site/carefromthecore/events-calendar
[divider dotted]
Earth's Birthday – Melbourne, Australia
Friday 21 December 2012
Mt Martha
Victoria, Australia
Facilitated by our Essence of Angels & CLH Teacher:
Suzie Joy Coombes
A day to celebrate the end of a cycle and the doorway to the potential of the new Golden Age on Earth. People around the world will be gathering to send their dreams and visions into the Ethers and anchor these into the land and water, sending their ideas out into the Universe to weave their future manifestations.
We will open this day at Mt Martha Estuary, where we begin the creation of our Golden Age Waters, each adding our blessings and wishes to this alchemical blend. Then a stroll along the beach to work in front of Mt Martha House and bring in the water of the bay.
Then to Mt Martha House to welcome this new frequency to Earth. We will do this with Yoga Nidra, Sound Bath Meditation bathing you in the vibrations of crystal bowls, chimes and the combined voices of Garry Coombes, Jan Winslade and I. We will end our day at the beach all working with our own sounds, voice or instruments as we gift a portion of our Sacred Water holding our visions, to meld with the waters of the bay – sending blessings out around the world. We will all take home a Golden Age Spray holding the alchemy and magic of the day.
Details & Bookings: http://us2.campaign-archive1.com/?u=8550a10414395fbab7547f6cb&id=38532e7673&e=1a1f6cec11
[divider dotted]
Gateway to the Golden Age – Sydney, Australia
Friday 21 December 2012
Oxford Falls Peace Park
Sydney's Northern Beachers
co-Facilitated by our Essence of Angels & CLH Teacher:
Rebecca Brown
co-Facilitated by our Essence of Angels & CLH Practitioner:
Kyla Tustin
A special & sacred event to assist your transition into the New Earth Followed by a celebratory dinner to welcome the New Age.
We have been waiting for this day for 225 Million years!! This is the reason you are here on Earth at this time. The Ancient cultures have predicted a huge shift at this time as Earth completes many cycles and aligns with the Suns & Galactic Core.
How would you like to spend this monumental occasion? Join us along with the angelic, earthly and celestial realms, for a very special event that will allow you to connect with the energies of this remarkable day, join with like minded souls and honour yourself as a spiritual being here on this Earth. We are creating a beautiful sacred space in an amazing natural setting to assist us in our quantum leap from the 3rd dimension to the 5th Dimension.
Local Sunshine Coast Events – Qld, Australia
Kundalini Sadhana 21/12/12 at 4.45am: The Lilyponds, Mapleton
Come and join us and please bring your yoga mat, a pillow for comfort and some light breakfast finger foods to share afterwards. We wear White clothing for Kundlaini yoga and we appreciate it if you could come in white to our Sadhana on this special day.
Can you rsvp Dominique Finnney to confirm attendance please. Text 0409 765 033 – this is a free event.
22nd December at 11:30am – Stargate Alignment Meditation – Dulong (near Maleny)

Kate Tempests invites you to join her at her Yoga & Crystal Awareness Centre for a meditation to welcome in the 2012 stargate alignment.
If you would like to come please email Kate: info@yogacrystalawareness.com.au
No charge, just bring some food to share. xxxx
21 December at 7pm – "Music, Havan & Meditation" – Mangalam 32 Country Road Palmwoods
Awakening to higher vibrations: Coming together as a group of souls calling in love and light is a powerful thing to do especially at Auspicious times. 21-12-12 is Summer Solstice & The end of a cycle – the end of the Mayan Calender.
This heralds a time Great Growth and Expansion into Love for those who wish to tune into it and live their Soul's Purpose without fear or restriction.
Event Details: https://www.facebook.com/events/211414432327495/

FREE – The 2012 Celestial Attunement Transmission
Gifted by our Essence of Angels & CLH Practitioner:
Kyrona Unity Hope
How will you benefit from this transmission: This is a powerfully transformative Celestial Resonance Transmission that will support to fully embody the incoming frequencies throughout December 2012. The technology and light language weaved into this transmission is supported by Master Thoth, Lord Melchizadek and my Celestial Temple.
Journey with this transmission regularly to help you clear & open to receive the celestial frequencies bathing you during this powerful time, it will support you to align with and integrate them, allowing you to make the most of their potential, while minimizing challenges and struggle.
To make it easy for you to work with this most sacred and precious transmission – you can download the MP3 audio file FREE, allowing you to listen to it wherever, however and whenever you are guided!
Please click here to receive your gift: http://www.kyrona.com/portfolio/2012-free-gift/
[divider dotted]
FREE – Inner-Reflection Game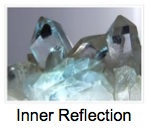 Gifted by our CLH Teacher:
Jan Kindred
It is my sincere pleasure to offer you an exclusive mini-version of the 'Inner Reflection game' to help support you on your soul's journey!
I created 'Inner Reflection' as a non-competitive game to focus on deep soul-provoking questions that I have used for years as a personal development tool on my own spiritual journey.
My current vocation as a Crystal Light Healing® Certified Teacher inspired me to display a different crystal photo on each card to bring in the crystalline energies to support reflection.
I created a similar game in 1993 called 'Lets Talk', and after the profound insights the cards brought to the lives of many over the years, it is now my pleasure to have created an exclusive version in 2012.
To Receive your FREE Gift: http://www.crystallighthealing.ca/Inner_Reflection_Game.php
[divider dotted]
FREE – Feeling the Shift + Self Love Meditation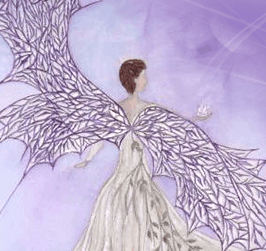 Gifted by our Essence of Angels Teacher:
Bonnie Bogner
Gifting you all two high resonant gifts: Feeling the Shift article + Self Love Meditation.
Feeling the Shift is a brief article to assist people to understand some of the physical experiences that maybe 'shift' related, as well as some advice on taking care of themselves at this time.
Self Love Meditation, was recorded live at a Spiritual Communication workshop and released at the request of the participants. Bonnie will lead you through the delightful experience of loving and thanking each part of your body, bringing a sense of peace and well being.
To access Feeling the Shift: http://www.soulvibrations.ca/blog/blog/feeling-the-shift/
To download Meditation: https://www.yousendit.com/download/WUJZeFlVNkdHa08wYjhUQw
(expires 5 March 2013 – email Bonnie after this date)
[divider dotted]
FREE – Crystal Bowl 'Angels Blessing' Song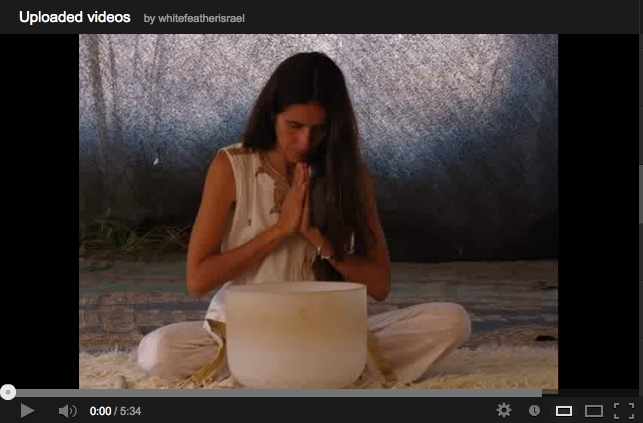 Song by a beautiful supporter of Universal Life Tools
White Feather – Israel
A beautiful sound resonance and crystal bowl song from White Feathers Album 'Language of Soul'.
To listen the song:
http://www.youtube.com/watch?v=tFmJ9N0CfK4
To find out more about White Feather:
http://www.whitecrystalbowls.com
[divider dotted]
FREE – Light Constellation & Healing Meditation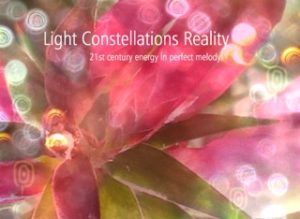 Gifted by Essence of Angels Practitioner:
Grace Ambrook
20 Minute Audio Meditation: Come play in the heart chambers of acceptance, chrysalis, and coherence, guided by Light Constellations Naradima and Alivanea.
Weave your Solar plexus with threads of Love to attune to the new formation of self empowerment.
Run your aligned life force from the Centre of Gaia through your own being as one with mother Earth. This is our Reality now. That's gotta be Love.
To Receive your FREE Gift: http://lightconstellationsreality.com/2012/12/10/lightconstellationhealing/
[divider dotted]
Healthy Pets Consultation – 20% off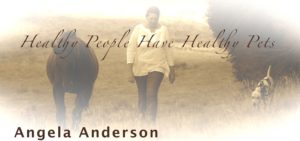 Gifted by CLH Practitioner:
Angela Anderson
Our pets may be taking on our energy and trying to make us aware of where we need healing or where we need to create more balance in our lives by their behaviour, diseases or illnesses. By healing them, we may also heal ourselves but we can make it easier for ourselves and our pets by being proactive and doing it with awareness. Take advantage of our 20% off in January and find out how you can help you and your pet to be happier and healthier.
To View Consultation Services: http://www.healthypeoplehavehealthypets.com/services.htm
Email Angela to receive 20% off: info@angelaanderson.com.au
[divider dotted]
Galactic Heart Change Essence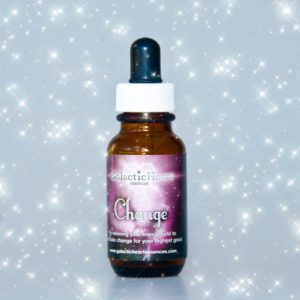 Gifted by Essence of Angels Teacher:
Fiona Falzon
A very loving, gentle, nurturing angelic essence which subtly yet deliberately reweaves your whole energy field to facilitate change on a deeper level for your highest good. Also releases mental & emotional fatigue, supports going with the flow & consolidates past energy work. Galactic Heart Change essence is FREE with the purchase of any two Galactic Heart products.
To View Galactic Heart Products: www.galacticheart.com.au
Please mention Universal Life Tools in the comments box during checkout to receive your free 'Change' essence.
[divider dotted]
Zenki Good Vibes Bottle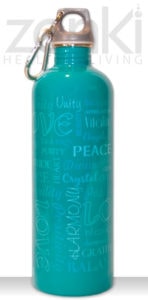 Gifted by Essence of Angels Teacher:
Fiona Falzon
The power of positive words on water, Dr Masaru Emoto believed that by projecting these, water took on a different, more beautiful structure. Our Good Vibes turquoise bottle is adorned with positive, loving words, in the belief that by drinking from the bottle, we can absorb that beauty. The 750ml capacity is suitable for water, juices, milk and isotonic sports drinks and the hiking style clip is perfect for people on the go. No chemicals, no leaching. Just healthy living. Receive this 'Good Vibes' bottle for free with any Zenki order over $50.
To View Zenki Products: www.zenki.com.au
Please mention Universal Life Tools in the comments box during checkout to receive your free 'Good Vibes' bottle.
[divider dotted]
25% off all Guidance Readings from psychic Erin Furner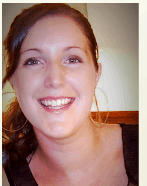 Gifted by Essence of Angels Practitioner:
Erin Furner
Receive 25% off all guidance readings from psychic Erin Furner. A guidance reading by Erin can do a number of things; it can explore upcoming physical and spiritual events, provide insight into emotional blockages that may be holding you back from experiencing positive health, and, it can show you the outcome of difficult situations you may be faced with. Erin understands that life can be an emotional roller coaster, so she approaches each reading with empathy and compassion, ensuring that by the end of the reading, you have a clear awareness of your future with a sense of peace and love.
Expiry date of Gift: The guidance reading discount is valid until 31 January 2013.
URL of the Gift: To obtain the 25% off all guidance readings discount, please go to http://www.bmholistictherapies.com.au/#!therapies/vstc10=guidance-readings and select the type of reading you are drawn to. Payment is through paypal or direct debit.
Please contact Erin Furner by emailing info@bmholistictherapies.com.au if you require more information.
[divider dotted]
FREE 'Power Nap' CD

Gifted by Essence of Angels & CLH Practitioner:
Jan Winslade
The Power Nap Cd is a fantastic way to align your energy and to bring balance to the mind and body.
It increases your energy and releases tension and stress creating a feeling of peace and Love.
To receive your FREE CD please email Jan Winslade at: jan@yogabythebay.com.au
[divider dotted]
30% off – My Really big Book of Transformation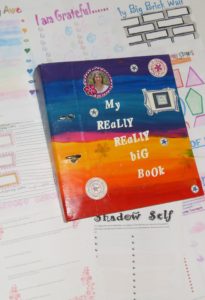 Gifted by Essence of Angels & CLH Practitioner:
Tanya Winter
An e-book powerfully packed full of terrific Transformation tools, to help you: learn more about your awesomeness, reaching and setting glorious goals, releasing of the past and much more. With over 35 pages of worksheets and ideas for you to work through. A kind gentle and subtle way of working and for you to be who you want to be.
Expiry date of Gift: 30% off until midnight 31st December 2012.
To view/purchase Gift: http://enlightenedwomanwithin.com/super-shop/
[divider dotted]
FREE – 3 Card Oracle Reading

Gifted by Essence of Angels Teacher & CLH Practitioner:
Vicki Anderson
I am pleased to offer this Gift of LOVE PEACE and UNITY on behalf of Angelite Healing and Universal Life Tools. Oracle Card Readings are designed to support the receiver with messages of love, light, guidance and support to envision a brighter future and to let you know the Angels, Ascended Masters, the Animals, Fairies, Mermaids, Goddesses, Unicorns, Elementals and Nature beings are all here supporting you all the way. You may wish to receive guidance on a pressing issue or major decision you are currently faced with.
To receive your FREE 3 Card Oracle Reading : http://www.angelitehealing.com.au/oracle-reading-gift.html
[divider dotted]
10% Off Fields of Light Healing System

Gifted by Essence of Angels Practitioner:
Grace Ambrook
Move beyond resistance to change, procrastination, and disconnection, with Fields of Light Transformational Healing System. Three part on line series, with audio and detailed manual in pdf format. PLUS, there is a Bonus …… free teleclass for people placing their order by February28. Teleclass will be held early February for those who order between now and end of January, and Early March for those who order in February, Class will include additional sequence for alignment to new frequencies.
Offer Expires: February 28, 2013
To view this offer: http://www.azozea.com.au/FieldsofLight/folangelspecial.html
[divider dotted]
FREE – Divine Guidance Angelic Channeled Meditation.
Gifted by Essence of Angels Practitioner:
April Ficek
This meditation is to invoke more Love and Light into your heart and soul, and allow your body to heal.
http://www.divineguidancehealings.com
Please Email April to receive your FREE Meditation: aprilficek@sasktel.net
[divider dotted]
FREE – Crystal Bowl Meditation.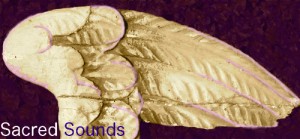 Gifted by Essence of Angels & CLH Practitioner:
Kristina Cecco
'Crystal Bowl Meditation' in honour of the birthing of our New Earth & to help us connect with the energies of Love, Peace & Unity within ourselves and in the world around us.
No expiry date.
Temporary web address: www.kristinasacredsounds.moonfruit.com
Coming soon web address: www.kristinasacredsounds.com
To receive your free Meditation please Email: kristina.sacredsounds@mail.com
[divider dotted]
10% off all crystals & integrated healing work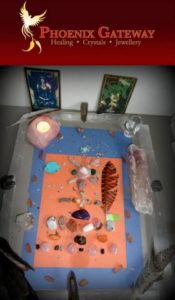 Gifted by CLH Practitioner & Teacher:
Emily Kisvarda
Through my website or facebook, 10% off all crystals and integrated healing work will be offered when you mention you saw this 'Earth's Birth – Love, Peace & Unity Webpage'.
What better way to share in this time of change and vibrational shifts with one of Mother Earths creations. I am also offering 10% off an integrated healingsession, whether it be physical or via grid and creation of an essence.
This offer can only be used once per person.
To view Crystals on Web: www.phoenixgateway.com.au
To view Crystals on Facebook: www.facebook.com/PhoenixGateway
Contact Emily for further info: emily@phoenixgateway.com.au
[divider dotted]