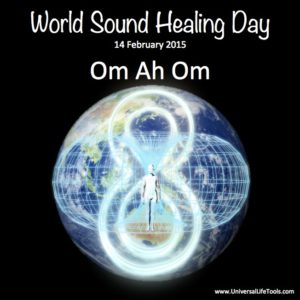 World Sound Healing Day is held on the 14 February each year, whereby people come together around the globe (at 12 midday in their local time zone, or within a 24 hour period) to sound the Heart – 'AH' for 5 minutes.
As the sound of the Heart 'AH' moves a wave around the globe, it is the intention to project an energy of compassion and love, sending a sonic valentine to Gaia, our Mother Earth.
Cannot think of a more beautiful, more expansion energy to kick-start our Spirited-Travellers Tour… whereby we send a Wave of LOVE around the world and awaken JOY, COMPASSION & BLISS in the hearts of our global family.
PLUS we are in a Universal '8' year in numerology, which represents the infinity symbol, our infinite connection with all of Creation. It is also a reminder that what we 'think, feel and put into action' is what we create more of in our lives. 'As Above, So Below'.
So lets awaken people on this 14 Feb to the SOURCE of CREATION through them, that of LOVE.
Sounding 'OM AH OM'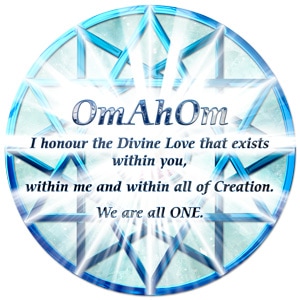 In addition to sounding 'AH', which is the ancient sound of the Heart Chakra, inviting you also to sound OM AH OM.
OM AH OM was the ancient tone in Lemuria & early Atlantis, as studied in both Crystal Light Healing® and Essence of Angels® healing modalities. This tone activates our DNA and awakens our consciousness to a higher potential of resonance. It helps humanity move beyond pain, struggle and separation and hence come together in the ONE HEART of the DIVINE.
Another way to embrace the healing power of OM AH OM : 'I honour the divine LOVE that exists within you, within me and within all of Creation, WE ARE ALL ONE'.
As you sound OM AH OM on the 14 February it is your intention to:
Awaken the Heart of Humanity (AH)
& Expand Humanities Heart with the Heart of the Earth (OM)
& Expand Humanities Heart with the Heart of the Galaxy (OM)
In this state of awakened Heart Expansion, this state of FREEDOM, you step into the full potential of creation through you… you step into the DIVINE MAGNIFICENCE that is YOU !
I look forward to coming together with you all this 14 February 2014… facilitating personal, planetary & galactic healing and opening hearts to Joy, Peace and Divine Unity… our natural state of beingness.
To understand more about OM AH OM, and to tone OM AH OM on World Sound Healers Day please watch this short video on the 14 February 2014… and connect in through the 3 HEARTS OF CREATION through OM AH OM.
[divider dotted]
Additional Resources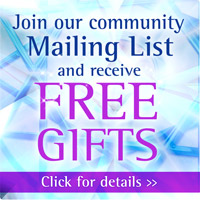 If you would like to find out more about OM AH OM and the ancient teachings discussed in the above video… then inviting you to sign up for our FREE Universal Life Tools Community Newsletter.
On sign up, you will also receive a FREE Download of the above audio… so you can connect in at anytime on the 14 February 2015 ♡
Subscribe Now, it's FREE:
https://www.universallifetools.com/mailing-list/
Rest assured that your privacy is important to us and your email address will never be sold or shared.
[divider dotted]