On the weekend just passed, we had the pleasure of facilitating our Spirited-Travellers free talk on Sacred Ancient Wisdom and our 2 day Essence of Angels® workshop here in New Bedford, Massachusetts, USA.
Our events were held in the historic 1855 Universalist Church in New Bedford, MA… which is now the contemporary community art centre GalleryX.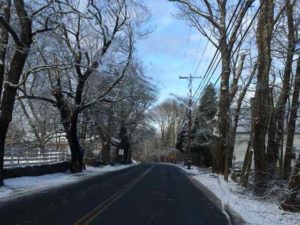 The history of New Bedford weaved it's way throughout our events.. including the historic Native American people of the region, the Wampanoags the 'people of the dawn'.  I so very much felt their ancestoral presence throughout our events… but particularly on Day 2 as the snow fell at sunrise and cleansed the past awakening our light and love to the magnificence of the present.
Big thank you to Aimee Rebeka Shea for hosting our talk & workshop in MA and to Michelle McCarthy for all of her loving support in bringing our workshop to life.  Both of you are leading examples of what it means to live life from the Heart and awaken & inspire others to do the same.  Thank you for your LOVE ♡  PLUS a giant big hug to all the amazing Souls that opened their hearts and breathed the breath of a New Earth… i LOVE you ♡
Photos from our Events
Leading up to our Workshops last weekend (in Virginia, USA) we had the Solar Eclipse… thus our weekend workshop in Massachusetts was held in the Eclipse window (the space between a Solar Eclipse and the a Lunar Eclipse which is happening later this week).
An eclipse window is a time of quantum transformation, both individually and collectively… so what a perfect weekend it was to step into the Light & Love of who we truly are and bring our divine magnificence into the world.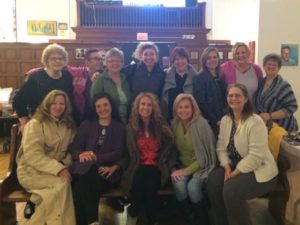 Once again I would truly like to express my deepest gratitude to all of our participants for your generosity of spirit in opening your hearts, sharing from the deepest place of your Soul expression and choosing to be courageous enough to walk your truth.
Sharing with you below a beautiful testimonial from the weekend as well as pictures from our time in MA.
Our next FREE Talk & Essence of Angels® Workshop is scheduled to take place in a few weeks time in Long Island, NY USA (FREE Talk Friday April 17, Essence of Angels® Workshop Sat & Sunday April 18 & 19). We still have a few places left if you feel in your heart you would like to join us ♡
https://www.universallifetools.com/events/simone-eoa-sp-essence-of-angels-course-muttontown-ny/
This past weekend was an absolute gift in so many ways and from so many people!  I am incredibly grateful that you met your fears head on and crossed over the pond to come to the US to enlighten us with your wisdom and your knowledge and to share your gifts and love so freely.  From the bottom of my heart – thank you!  It is my hope that you and your family will be blessed abundantly – that your needs will be met with ease and grace and that, in fact,  you will have FAR more than you need as you journey around the world sharing your amazingness with others who are ready to take the next step on their path of consciousness!
Sending a million angels to light your way – big BIG hugs and soooooooooooo much love ~ And again – thank you thank you thank you.   Michelle McCarthy