Feeling so much peace in my heart today and definitely have a case of the warm and fuzzies as we pack up our car and head off to New Bedford, MA for our next FREE Talk & Workshop.
I am typing this blog as we drive along, with a little tear in the corner of my eye as I reflect on our memorable time in Virginia, USA.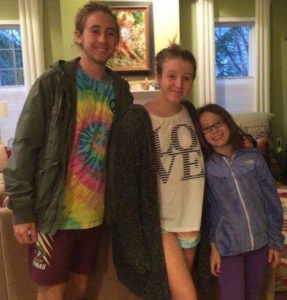 Diane Greene (the event host of our first talk & workshop in Virginia) so lovingly welcomed our family into her home and wrapped us all in her big big arms filled with so much joyous love. We arrived to a home cooked meal, being serenaded in song by Diane's daughter, in awe of her son's sporting prowess and ever grateful for her husband Rich's guidance on driving around the US.
Have you ever met someone and felt you have known them a lifetime ? This is exactly how my family felt with Diane and her family… like long lost friends reuniting after many years apart…. yet we have never met… well not in this lifetime anyhow J
We visited the Washington monuments together, played in the Museum of Natural History (the butterfly enclosure came a close second to the crystals) and connected deeply with indigenous history at the Museum of American Indian.
We experienced our first snowfall, built a snowman, enjoyed many a home cooked American dinner and even managed a little R&R in the historic Middleburg winery region.
Our first Events in Virginia, USA
Of course the main purpose of our trip to Virginia was to facilitate our inaugural United States events – our Spirited-Travellers Free Talk & Essence of Angels® workshop.
A big thank you to Diane & Dream Yoga Studio and Wellness Centre for supporting our events and providing a warm and nurturing space for us to share, connect, delve deep and embrace the highest vision of our Soul Purpose.
Leading up to the event was a very powerful energetic week (the Uranus-Pluto square, Eclipse, Equinox) and then my free talk on the Friday night took place on World Happiness Day followed by World Water day on Sunday 22nd. Our final ceremony we dedicated to 'Water' here on Earth… the 70% water within our bodies and the 70% water of Earth's crust. We chose to move beyond the imprint of the field (based on fear, scarcity and separation) and truly Quantum Leap into our highest potential based on LOVE, kindness and deepest compassion.
I would truly like to express my deepest gratitude to all of our participants for your generosity of spirit in opening your hearts, sharing from the deepest place of your Soul expression and choosing to be courageous enough to walk your truth.
Sharing with you below a beautiful testimonial from the weekend (we will post some videos too of participants giving testimonials in the next couple of weeks) as well as pictures from our time in VA… thank you everyone for the sharing of your hearts.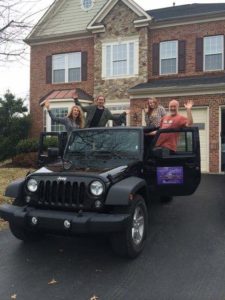 Our next FREE Talk & Essence of Angels® Workshop is scheduled to take place this weekend (FREE Talk Friday March 27, Essence of Angels® Workshop Sat & Sunday March 28 & 29). We still have a few places left if you feel in your heart you would like to join us ♡
https://www.eventbrite.com.au/e/free-talk-or-essence-of-angels-certification-course-massachusetts-usa-tickets-14954637724
"Thank you…….my heart is big and open because of this weekend's class. The class was absolutely life changing. Simone is extremely knowledgeable and a great facilitator; the experiential exercises caused deep shifts in me which I'm slowly integrating. Thanks a bunch for bringing your life's work to me….." Eleanor Aya Warner