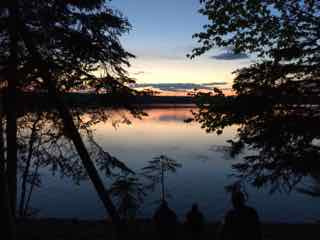 I have just spent the most fantastical few days away in nature on Lake Superior (ON, Canada), with no internet, no phones, no deadlines… just time, oodles of TIME to meditate, play and simply experience the joy and beauty of mother Earth. My heart was rejoicing as my family and I laughed, played, laughed more and went to bed at night full of LOVE and memories to last a lifetime.
PLUS, in the midst of all this beauty I dedicated time each day in meditation in preparation for my upcoming workshops in Regina, Canada… what a blissful time of NON-BUSYNESS yet conscious active steps in being the change ♡
It makes you wonder then, as we reflect on these magical moments of life and the time shared with loved ones, why oh why then do so many people spend 99% of their time trapped in the cycle of busyness ?
I know you know what I mean as I type these words… that never ending cycle of work deadlines, social media obligations (hmmm, food for thought on that word 'obligation') and that never ending and I mean NEVER ENDING stream of emails that just keep coming into our inboxes… not to mention our daily 'TO DO' lists which never seem to shrink.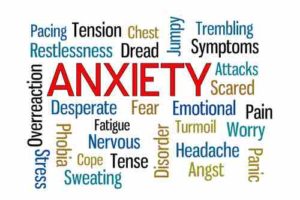 Is it any wonder then that we have a sense of overwhelm and feel like our life has been eroded away by an endless stream of 'HAVE TO's' ? Aren't we supposed to be living in the age of technological advancement that makes our life easy and carefree ? Yet we find our selves working longer, harder and juggling more balls than ever before and have the highest levels of stress, anxiety & depression in all recorded history.
It is never too late to jump off the merry-go-round of busyness and take your life back into your own hands… and focus your energy on what really matters !
Life is precious and we are here to be Human BEINGS not Human DOINGS frittering away each moment living in the echo of past pain or tossing and turning each night in fear of the future.
We are here to be fully PRESENT. We are here to share our LOVE with the world. We are here to be kind, to laugh, to sing and to make a difference in the lives of others as we share our heart-felt gifts, talents and passions with joy and ease.
There is nothing wrong with setting goals and envisioning the manifestation of your Dreams… but the secret lies in then letting go of the CONTROL over the manifestation of our Goals. We often get so caught up in what we HAVE TO DO to bring our goals to life that we lose sight of the true meaning of life… that is living each moment in the present.
True happiness and joy for living is experienced when we bring into balance every aspect of lives and create a life of Harmonic Being. Harmonic Being, or living in the present means nurturing the physical experience of the Soul such you dedicate time each day to exercise the physical body, allow sufficient time for a restful nights sleep, eat healthful & vital food and allocate daily playtime to spend with family / friends, including time to meditate and find stillness.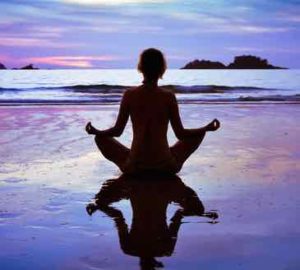 When we spend our days in Harmonic Beingness, we naturally tune into our Higher Self and co-create our lives from a place of higher consciousness. Rather than getting caught in the trap of DOING DOING DOING we naturally align our energy with the field around us and invite SYNCRONICITY and INSPIRED ACTION to bring our goals into physical form. We create our lives from a place of GRACE & EASE and most importantly we joyfully experience the journey of BEINGNESS.
Are you currently experiencing any of the following situations in your life:
Feeling stressed & anxious in the cycle of of BUSYNESS ?
Feeling overwhelmed by your current life circumstances ?
Experiencing Dis-Ease of the physical, mental or emotional bodies ?
Feeling trapped by the pain of past hurt ?
Feeling fear about the future and the possibility of what could go wrong ?
Feel you have all this HUGE POTENTIAL to make a difference in the world but are finding it hard to make ends meet and are struggling financially ?
or… KNOW in your HEART that you are here to make a difference but are struggling to find a way to share your gifts ?
If you answered YES to any of the above, then I invite you to join me at one of my Spirited-Travellers World Tour Events – either my free talks or workshops – and find out how you can embrace HARMONIC BEINGNESS into your life and express the highest potential of your Soul with GRACE & EASE.
Here are my upcoming Events in North America over the next couple of months, but please do view my full Spirited-Travellers Global Tour Itinerary for upcoming events in the UK, Ireland, Italy, Netherlands & Australia (with more events to be scheduled very soon).
REGINA, SK, CANADA
18 June 2015 – Fr'ee Talk Sacred Ancient Wisdom
19 & 20 June 2015 – Crystal Light Healing® Sacred Ancient Wisdom
Find out more or make a booking >
SACRAMENTO, CALIFORNIA, USA
31 July 2015 – Fr'ee Talk Sacred Ancient Wisdom
1 & 2 August 2015 – Essence of Angels® Practitioners Course
(earlybird ends 18 July 2015)
Find out more or make a booking >
SALT LAKE CITY, UTAH, USA
10 to 15 August 2015 – Crystal Light Healing® Practitioner Course
16 to 18 August 2015 – Crystal Light Healing® Teacher Course
(earlybird ends 20 July 2015)
Find out more or make a booking >
[divider dotted]