We have just spent a magical two weeks in Salt Lake City Utah facilitating our Crystal Light Healing® Practitioner & Crystal Light Healing® Teacher Courses.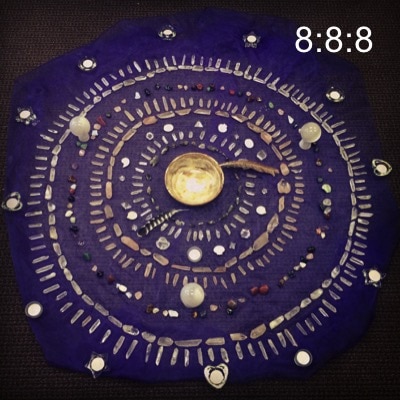 Both of these courses weren't on our original Spirited-Travellers tour schedule, however spirit weaved its magic and brought these events to life ♡
Leading up to our 6 day Crystal Light Healing® Practitioner Course, we set up our sacred space on the 8:8:8 Lions Portal Gateway with the help of our Event Hosts – Michelle Bricker & Kris Longaker and my beautiful family – Shaun, Callum & Indigo.
WOW… what an amping up of energy on the day setting the foundation for our events !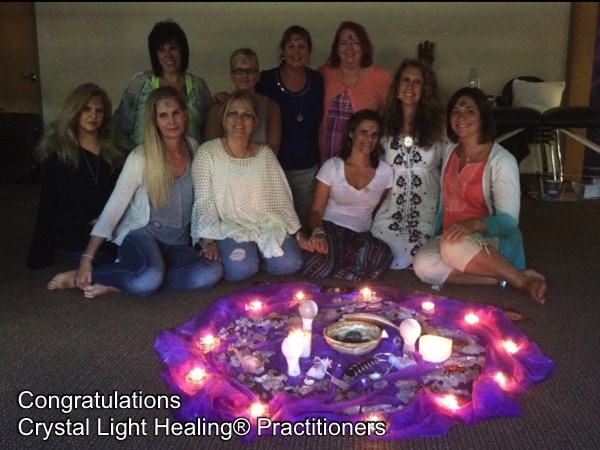 Our six days together brought together many sweet sweet souls from Utah & Washington State as well as a few of our Essence of Angels® Teachers from New York State.
We laughed, cried and laughed some more… but above all we chose to remove the shackles of our fears and truly embrace the beauty that naturally oozes from our hearts.
Thank you to everyone who attended our course and truly made this a life-changing six days for all…. I think a little bit of my heart will forever be in Salt Lake City.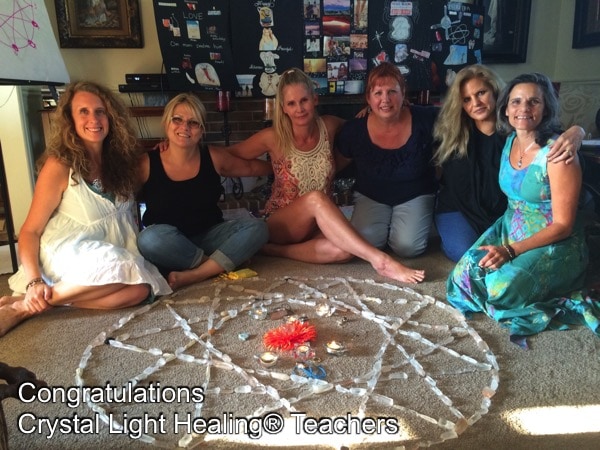 After our six days, we moved into Kris's home and shared an additional three days for the completion of our Crystal Light Healing® Teachers training.
What a joy it was to connect with everyone in such an intimate setting and support one another into quantum leaping into the highest version of the grandest vision of our Souls.
Thank you so much to everyone for all that you brought to the Teachers Course and a big big thank you to Kris for so loving opening your home to us
So many many thank yous to all those who helped weave together magic over our 6 / 9 days together. From the bringing of candles, crystals and angel ornaments to help build the energy of our space, to supporting our events with important practical provisions such as cups, coffee/tea and healthful snacks and finally to your contributions to our Blessed Earth Crystal Grid.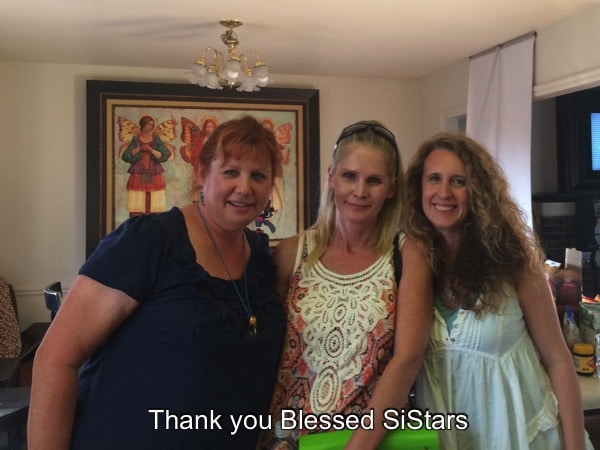 Firstly, I would just love to express my eternal gratitude to both Kris & Michelle for working oh so hard in bringing these two Crystal Light Healing® events together.
For lovingly helping in a million ways without reservation and just being the beauty that is innately you.
A big thank you too to Michelle & Shantel Johnson, for visiting us the day after our courses together and helping us pack up all our crystals and energy support tools to ship back to Australia and then gifting us dinner… wow speechless !
A big big thank you too to Kris for lovingly opening up your home to our family. Words cannot express our gratitude and just how much this meant to my family… to have some time out and be nurtured in a home… heaven ♡
And a final thank you to Michelle for gifting me a massage after the conclusion of our courses. It has been a long time coming (I had been promising myself a little nurturing for the last couple of months), so thank you for being the messenger in helping me take care of myself.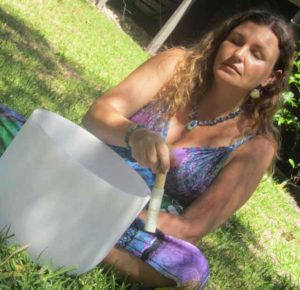 And finally, a big hug and oodles of gratitude to our Australian Crystal Light Healing® & Essence of Angels® Teacher Natasha Symons. Without your help and endless hours of wrapping and organising the shipping to the USA of our Crystal Light Healing® training materials, these impromptu courses would not have been possible. Love you deeply ♡
Sharing with you below some heart-felt words from a few of our course participants… thank you so much divine Souls for your generosity of heart ♡

Please also view my VIDEO TESTIMONIALS Page where we share testimonials from our previous Spirited-Travellers Events ♡
PLUS… please view our EVENTS SCHEDULE to find an Essence of Angels® or Crystal Light Healing® Course in your city of the world.
Photo Album – Utah, USA
Upcoming USA Events with Simone
September & October 2015
SACRAMENTO, CALIFORNIA, USA
23 September 2015 – FREE Talk: Sacred Geometry of your DNA
26 & 27 September 2015 – Crystal Light Healing® Sacred Geometry of your DNA Weekend Course
(Limited Places at this SPECIAL Sacremento Event)
Find out more or make a booking >
MALIBU, CALIFORNIA, USA
2 October 2015 – FREE Talk: Sacred Ancient Wisdom
3 & 4 October 2015 – Essence of Angels® Practitioners Course
(Earlybird ends 19 September 2015)
Find out more or make a booking >
View our FULL EVENT SCHEDULE for 2015/16 >
OmAhOm
xx Simone
Save