I must say that the lead up to our weekend workshop in Malibu was filled with much mixed emotion.
Firstly, I was so very excited to finally arrive in Malibu and share with a beautiful community of Soul's that have been a part of our Universal Life Tools community for many years… plus have the privilege to make many more new friends.
But on the flip side, a part of me was so very very sad that our trip around North America, that started in February 2015, had come to an end. Malibu was the last of 26 Events that we have facilitated around in the USA/Canada over the last 7 months.
However… my sadness was soon put at ease when the LOVEing, joyous nurturing and kindred Soul's of Malibu so lovingly welcomed us into their hearts.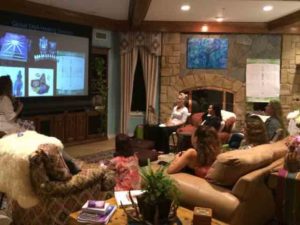 On Friday the 2 Oct, I facilitated my FREE Talk on Sacred Ancient Wisdom to a very small and intimate group at the Well-Being Centre of Malibu.
Whilst our event was fully booked (actually over booked), many many people couldn't make it on the night… must have been a hangover from Mercury Retro and the previous weekends Lunar Eclipse!
However, whilst small, the energy of the group surely filled the room. I LOVED chatting to people that had followed/participated in many of our Universal Life Tools e-Events over the years… so to finally meet in person was both a privilege and very humbling experience.
A special thank you to Gail for the divine crystals that you so lovingly contributed to our Blessed Crystal Grid.. we look forward to sharing the energy with all participants in our upcoming events over 2015/6.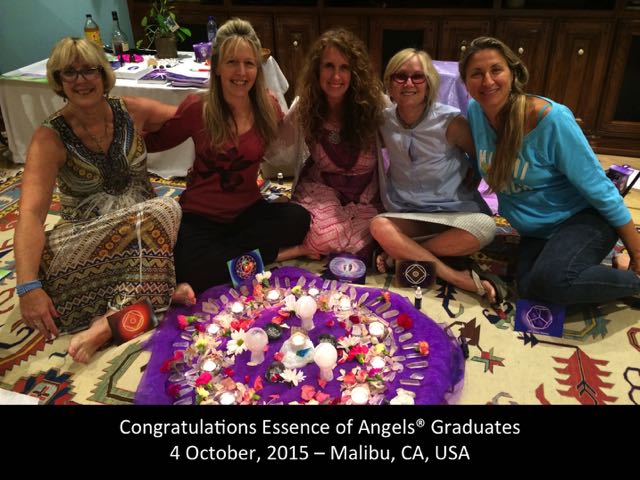 On the weekend of the 3 & 4 Oct, I then facilitated my Essence of Angels® Practitioner Course. As the saying goes 'good things come in small packages' and this was truly evident in our intimate weekend gathering.
I couldn't think of a more delightful group of courageous woman to spend the last weekend with here in the USA… thank you for your authenticity, your light and your depth of LOVE. You all touched my Soul and the memory of our time together will stay in my heart forever.
A big thank you and gratitude to Carolyn, our Malibu Event Host. Without our Event Hosts our workshops around the world would never come to life. Thanks for your grace, insight and depth of vision. I hope you birthday the day after our time together was showered with LOVE.
And finally, blessed gratitude to the Event Venue owners – Inely & Mike of the Well-Being centre of Malibu (as well as their beautiful children). Thank you for warmly inviting us into your home, sharing your LOVE and inspiring us on this next leg of our journey when we head to Europe.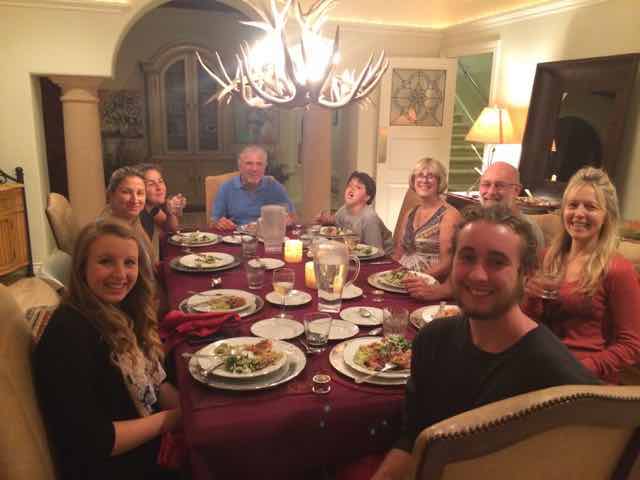 It was lovely to share a dinner with your family on the last night of our Event, including both Carolyn & Lila (workshop participant)… it was a reminder that even in times of stress on this journey around the world, spirit will be there to support us in our hour of need.. all we need do is open our hearts and receive.
I look forward to us all creating that special Crystal Light Healing® Course in Bali… what a delight it will be to share with you all and come together in Grace ♡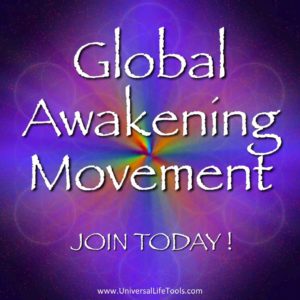 For those that were unable to make it to our Free Talk or Weekend Workshop in Malibu and feel disappointed to have missed out… then you may wish to watch the video (DNA Activation & Attunement Healing Video) from our previous weekends event in Sacramento. Inviting you to Register Today and receive my 1.5 hour Full DNA Activation & Attunement Healing Video. PLUS on Registration you also receive a myriad of free energy tools as part of our GLOBAL AWAKENING MOVEMENT.
Photo Album – Malibu, USA
Sharing with you below some heart-felt pics from our time together in Malibu… thank you so much divine Souls for your generosity of heart ♡
Video Testimonials – Malibu, USA
Sharing with you some Heart-n-Soul Testimonials from our recent Essence of Angels® Workshop, in Malibu in the USA. Please visit our Event Schedule to find a Crystal Light Healing® or Essence of Angels® Course with Simone M. Matthews in your City/Country:
eventbrite.com.au/o/simone-m-matthews-1810687707
Upcoming European Events with Simone
Now that our 2015 North American Events have come to a close for the year, inviting you attend Simone's European Events over Nov/Dec 2015.
November 2015
BLEDINGTON, UK
6 November 2015 – Fr'ee Talk Sacred Ancient Wisdom
7 & 8 November 2015 – Essence of Angels® Practitioners DNA Activation Course
(earlybird ends 24 October 2015)
7 to 12 November 2015 – Essence of Angels® Teachers DNA Activation Course
(earlybird ends 14 October 2015)
Find out more or make a booking >
IRELAND
20 November 2015 – Fr'ee Talk Sacred Ancient Wisdom
21 & 22 November 2015 – Essence of Angels® DNA Activation – Weekend Course
(earlybird ends 7 November 2015)
Find out more or make a booking >
December 2015
ITALY
4 December 2015 – Fr'ee Talk Sacred Ancient Wisdom
5 & 6 December 2015 – Essence of Angels® DNA Activation – Weekend Course
(earlybird ends 21 November 2015)
Find out more or make a booking >
NETHERLANDS
11 December 2015 – Fr'ee Talk Sacred Ancient Wisdom
12 & 13 December 2015 – Essence of Angels® DNA Activation – Weekend Course
(earlybird ends 28 November 2015)
Find out more or make a booking >
View our FULL EVENT SCHEDULE for 2015/16 >
OmAhOm
xx Simone