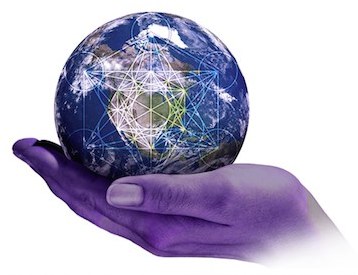 Since Friday 13th November our hearts have so dearly been drawn to help all of those in need both in Paris & Beirut. On a global scale, we have been feeling the pain of all humanity experiencing needless violence and suffering at the hands of those who's Light within has been dimmed through fear.
Many people are feeling paralysed through fear and headlines in the media are not helping with words such as 'This is War'.
Fear disempowers, fear divides and fear gives abundant power to the darkness of hatred. Hatred in turn can destroy anything and everything in its path. Hatred only breeds more hatred.
LOVE breeds LOVE. LOVE is kind, LOVE is compassionate and LOVE unites.
Each of us has an opportunity at this time to hold the LOVE and awaken peoples Hearts to hold the LOVE from within and not let their light be dimmed by the fear and hatred being spread by a few.
Sharing with you below our family's experience of Friday 13th November 2015, to offer an opportunity to feel the LOVE within and be the CHANGE we wish to see within the World.
Glastonbury – 13 November 2015
Our family on Friday 13 Nov, visited Glastonbury in the UK. In the morning we walked around the grounds of Glastonbury Abbey and in the afternoon visited Chalice Well & then walked up Glastonbury Tor.
In the video below I share with you my 'OmAhOm' chants, offering a hand in Peace, LOVE & Unity for our global humanity. I LOVE how the spirit realm comes to life through colour and orbs as we then release our Blessed Earth Crystals back to nature. And then how Glastonbury Tor reflects this LOVE back into our Hearts through her Rainbow Light as the Sun sets over Europe.
Please also keep reading down the page for a number of FREE Tools and Meditations to help you be the LOVE within and be the CHANGE we wish to see within the World.
OmAhOm
xx Simone
OmAhOm
xx Simone