On the weekend just passed, I had the absolute pleasure to facilitate my FREE Talk on Sacred Ancient Wisdom followed by my Essence of Angels® Practitioner & Teacher Courses here in Ireland.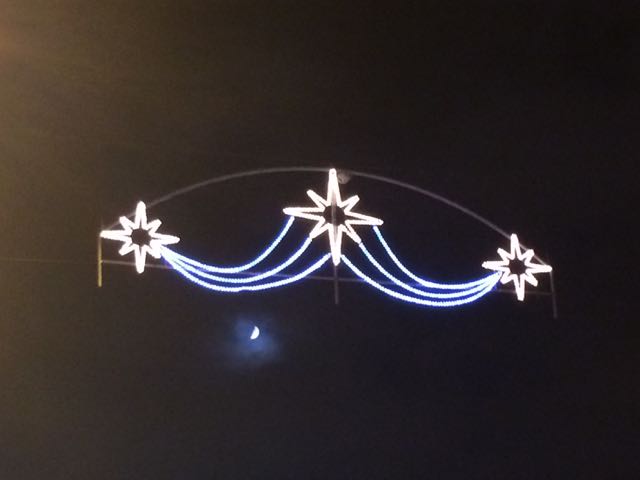 Leading up to our Event, we arrived in Dublin a few days early to take in the sights, experience the Irish hospitality and find out more about folklore and the elemental realm.
You just know you are in the right place when you walk down a cobbled street in Dublin and the first thing you see is the 'Lemurian Star' of OmAhOm by the light of the crescent moon…. absolute heaven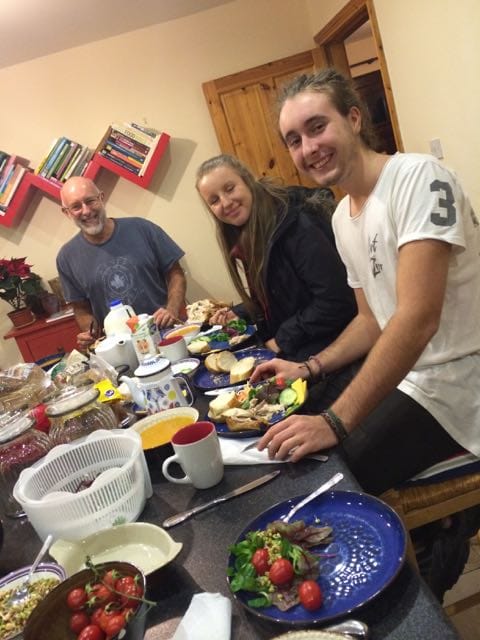 We then arrived in Kilarney on the eve of our Events and our beautiful Events Hosts Maureen Mannion & Linda Finn showered our family with LOVE and a blessed home cooked meal. For weary travellers this is a real treat for the soul ♡
Big thank you to you both for being such Angels to our family during our stay in Ireland. Words cannot express our gratitude to you both for all that you have done and continue to awaken within our hearts.
Thank you for holding the LOVE and being a shining beacon of light and truth in the hearts of many.
It was ever so lovely to meet your families, cuddle your dogs, celebrate birthdays together, indulge in Cormac's cooking and play our first ever game of Charade's… the re-match in Australia is certainly on !!!!!!!!! Thank you for opening your home to us, generously lending us your car and being such yummy friends when we needed it most.
These parting words from our Event Hosts touched us all deeply… thank you Maureen & Linda, we LOVE you deeply…
Know always that you have a family and a home here in Ireland ♡
Essence of Angels® – Ireland
On Friday evening the 19th Nov, a beautiful gathering came together at Muckross Park Hotel & Spa (Kilarney National Park, Ireland) to share in my FREE Talk on Sacred Ancient Wisdom, followed by my Weekend Essence of Angels® Workshop.
We arrived on Friday afternoon to setup and I have to say the Irish hospitality warms the heart. The hotel staff provided a fabulous service… the best on our tour yet. From the Essential Oils burning in the foyer as you enter our conference room to freshly baked biscuits, it felt like we were at home.
We had a wonderful turnout for our FREE Talk, was great to share with so many souls, thank you everyone for showing up for yourselves and being the change.
We then spent the most fabulous weekend delving into the energy of the Archangels of Creation through Metatron's Cube and how we can BE the Light & LOVE of the field in our day to day beingness.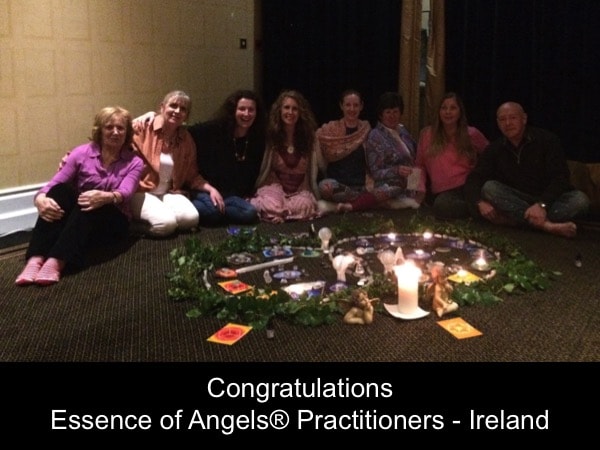 The LOVE share and experienced by the group was a profoundly like changing experience. I think a little piece of my heart belongs here in Ireland and I do so look forward to returning in the years to come.
Thank you to everyone who shared so deeply and authentically from your hearts, who chose to stand strong in their LIGHT and quantum leap into a new potential.
Miracles really do happen when we reach deep inside of us and choose to not be defined by our story or the labels placed upon us by others ♡
After completion of our Essence of Angels® Practitioners, I then facilitated my Essence of Angels® Advanced Practitioner Course & Essence of Angels® Teachers Course in the home of one of our Event Hosts – Linda Finn.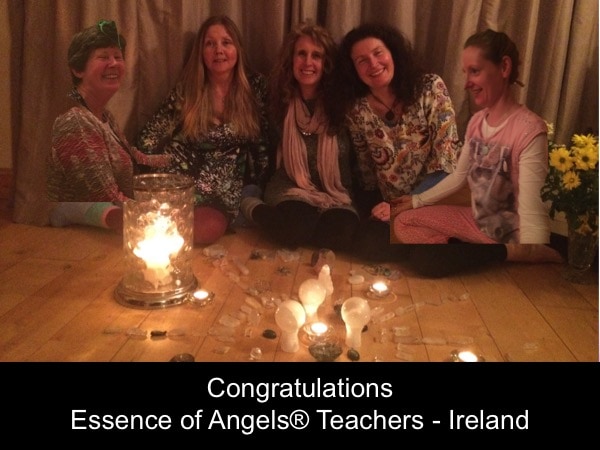 I feel deeply blessed to have spent six magical days with four spirited women and enriched beyond words on a deep soul level.
My Advanced Practitioner & Teacher courses are profound gatherings that open the opportunity to dive deeply into the 'science' behind Sacred Ancient Wisdom and to provide a quantum platform to truly leap into the highest potential of the Soul.
Thank you blessed SiStars for your generosity of spirit and embracing vulnerability with courage and divine grace. I LOVE you deeply and our experience together stay with me for an eternity.
And a big big juicy hug to my beautiful family, my husband Shaun & our gorgeous children Callum & Indigo… for all your help in creating the sacred space and helping everyone feel so very loved ♡
Photo Album – Ireland
Sharing with you below some heart-felt pics from our time together at our Free Talk on Sacred Ancient Wisdom, our Essence of Angels® Weekend Workshop and our Essence of Angels® Advanced Practitioner & Teacher Courses in Ireland. Thank you so much divine Souls for your generosity of heart ♡
Upcoming European Events with Simone
Inviting you attend Simone's European Events over December 2015.
ITALY
4 December 2015 – Fr'ee Talk Sacred Ancient Wisdom
5 & 6 December 2015 – Essence of Angels® DNA Activation – Weekend Course
(earlybird ends 4 December)
Find out more or make a booking >
ROMANIA
18 December 2015 – Fr'ee Talk Sacred Ancient Wisdom
19 & 20 December 2015 – Essence of Angels® DNA Activation – Weekend Course
(earlybird ends 18 December)
Find out more or make a booking >
View our FULL EVENT SCHEDULE for 2015/16 >
OmAhOm
xx Simone