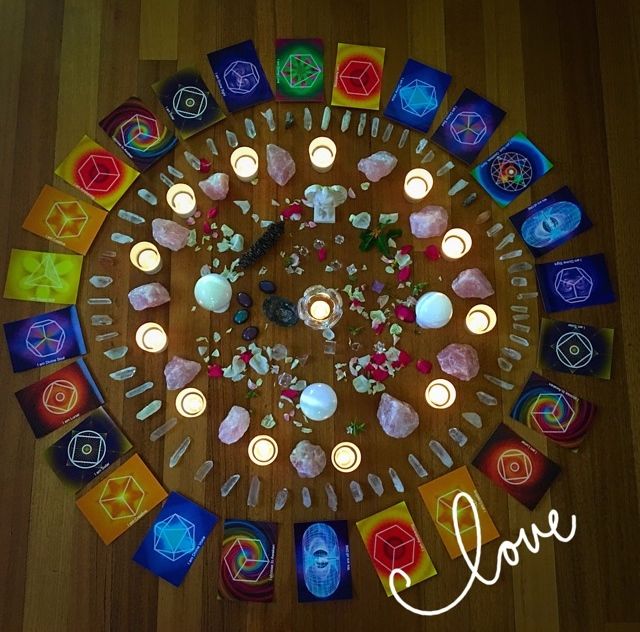 Wrapped in the crisp & vibrant colours of Autumn, we came together last weekend here on the Sunshine Coast, Noosa, Australia, for my Essence of Angels® Teachers Course – May 2016. Feeling so very blessed this week, as I reflect on our 6 glorious days of diving deep into the wisdom of the ancients.
I LOVE LOVE LOVE facilitating this 6 day Essence of Angels® Teachers Course (which contains both my Essence of Angels® Practitioner & Advanced Practitioner)… this course always fosters profound change in my life and offers the same potential for our participants. Through our sharing, choosing to be vulnerable and being courageous enough to own our 'shadow' magic happens and miracles are present in each moment.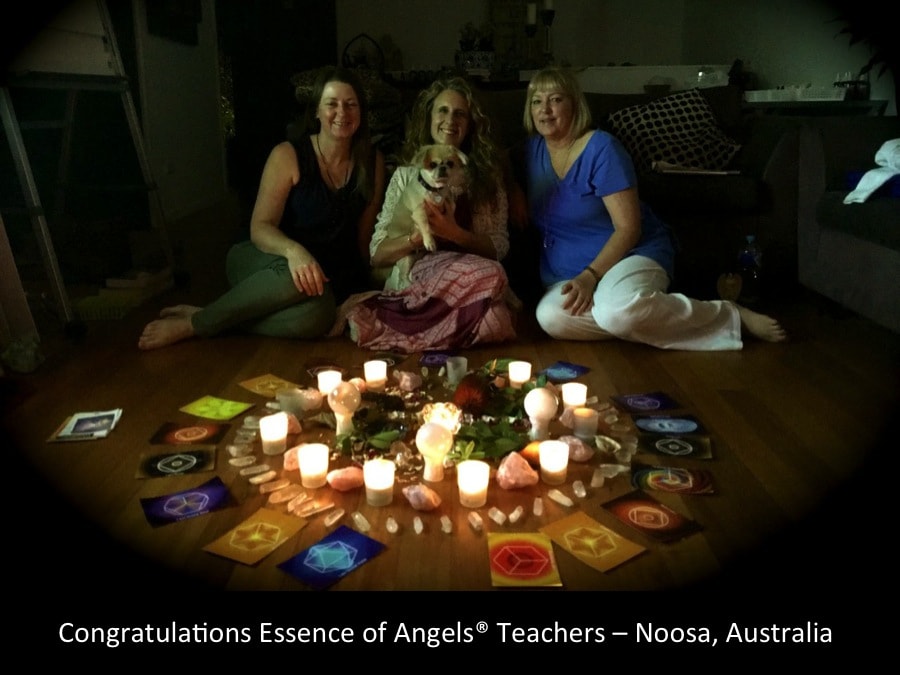 Now today, as I reflect on the week just passed, I have such gratitude for the energy of this group and the depth of heart that was woven into each day.
Congratulations to our beautiful Graduates. I look forward to you Dianne sharing the Essence of Angels® in New Zealand and to you Chrisy for taking the Essence of Angels® around Australia ♡
This Essence of Angels® Course marks the 13th year Anniversary since I was 'gifted' insight into the Ancient Practice of Archeon (Essence Making) on the Harmonic Concordance of November 2003. How blessed to be a part of opening peoples hearts to simply be the sacred and most loving expression of being a Divine Human here on Earth.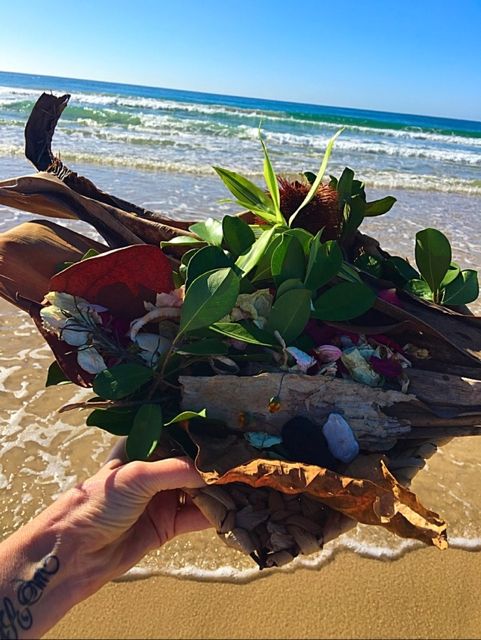 On Friday 13th (the day after the course came to a close), I went for a long walk along the beach here in Noosa and released back to the Earth (the Ocean) the elements from Nature that helped exponentiate the energy of our Crystal Grid through Archangel Ariel. My intent is that this offering inspires people to be kind to themselves, kind to each other and kind to Mother Earth ♡
Later that night we then held a fire ceremony to finally release the LOVE that was anchored in our Grid and to disseminate the energy to the Aetheric Field. May the fire help you to embrace the light of your Soul and and awaken your consciousness to its highest potential. Blessed Be beautiful friends, and joyful May Blessings to you all.
Video – Noosa
Sharing with you a short Video of participants sharing their experiences at our May 2016 – Essence of Angels® Practitioner, Advanced Practitioner & Teachers Course, Noosa, Australia.
Photo Album – Noosa
Sharing with you below some heart-felt pics from our time together at my Essence of Angels® Practitioner, Advanced Practitioner & Teachers Course, Noosa, Australia. Thank you so much divine Souls for your generosity of heart ♡
Upcoming Events – May/June 2016
OmAhOm
xx Simone