Once or twice a year I facilitate LIVE Aetheric Healing™ workshops as intimate gatherings in my home.
These smaller gatherings are deeply healing events as they enable us to dive deeper into the ancient wisdom of Aetheric Healing™ & ensure participants receive ample opportunity to ask questions relevant to their own health & wellbeing.  PLUS with these smaller gatherings, more time can be spent on the healing sessions, as well as discussion time on topics that expand the knowledge & application of Aetheric Healing™.
Event Photos
Sharing with you some heart-felt pics from our November 2018, Aetheric Healing™ Workshop – here on the Sunshine Coast, Australia ♡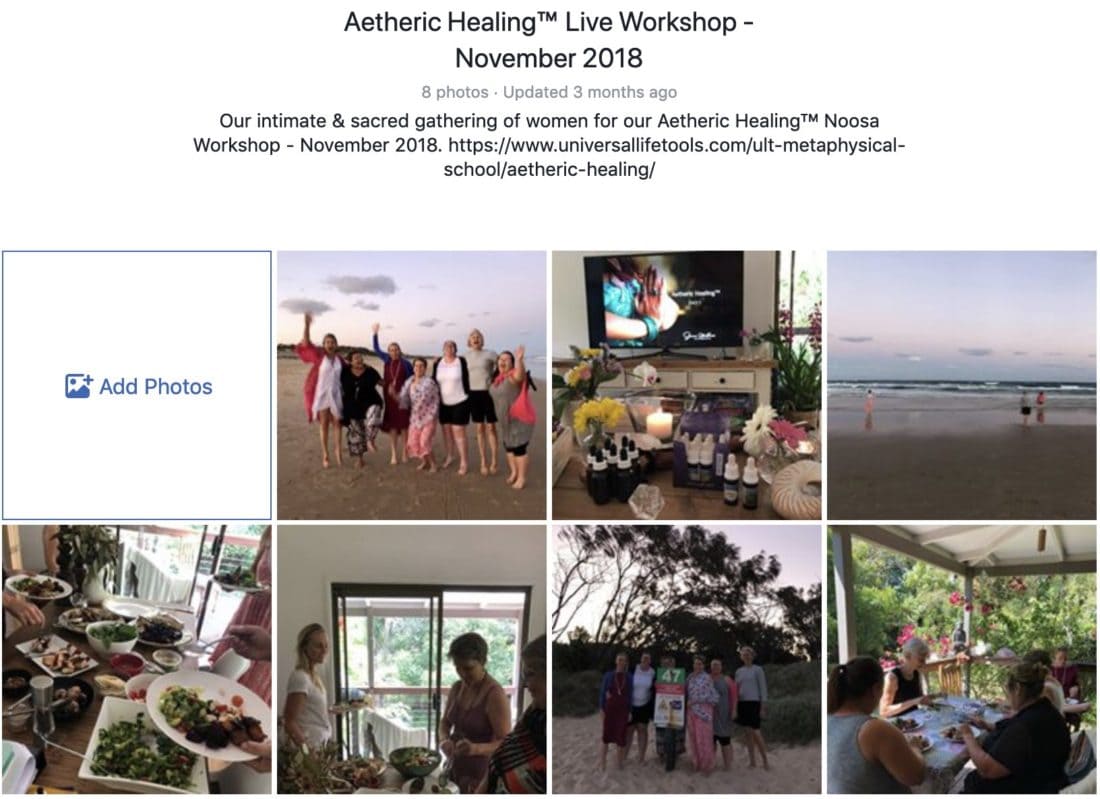 Study Aetheric Healing™
Aetheric Healing™ is the dynamic art of living your life in harmony with the symphony of universal intelligence – the Aetheric Field – expressing itself through you.
You are a universe unto yourself, a fractal of the entire field of Creation, an extraordinary being who is already whole and complete.  When you live your life as a divine expression of this intelligence, your life takes on a greater purpose, your relationships become more meaningful and you ooze luminescent health & vitality.
You can Study Atheric Healing™ Online, attend a LIVE Workshop with Simone, or study Atheric Healing™ with one of our Teacher Graduates.