Numerology & Lunar Cycles
Numerology is a most ancient and mystical art form for understanding our evolution within the cycles – personal, planetary & cosmic cycles of creation.   At birth, our Soul Star (refer to Shealla-Dreaming) is imprinted with a numerological blueprint (birthdate, birthtime, name etc..) that creates a resonance, a frequency potential of our Soul.   Our personal Soul resonances are then influenced by the numerological universal imprints of the Gregorian Calendar year and associated month during this life we have chosen here on Earth.
When we understand the meaning and energetic significance of the vibrations of numbers, we are empowered to make conscious choices within our lives, community's and the world at large.  We have the power to transcend the illusion of the ego (personality) and to blossom into the full potential of the Soul (spirit).
The following is a summary of the current month/years 'universal' numerological profile… and the potential for collective growth, awakening and empowerment.
Numerology – December 2013
Month : December is the 12th month of the year (numerology = 12)
Year:  2013  (numerology = 2+0+1+3 = 6)
Universal Energy for December 2013 = 9   (12+6=18, 1+8 = 9)
The number '9' represents completion and endings.  A universal '9' month is a time to acknowledge how far you have come and reflect on your lessons/learnings this past cycle, embracing the wisdom of the journey, then taking on board those learnings in order to prepare for a new cycle.
In a '9' universal month you will 'reap what you have sown'…. ie what you have woven into the fabric of your life over the last cycle will be presented to you in all its glory.  If you do not like what it is before you, then a '9' universal month is a perfect opportunity for you to re-evaluate you life (career, relationships, finances… everything !!!) and begin the next month with a new outlook which matches your life envisioning.  What better time to do this that with the passing of Comet ISON this month on the 26/27 December 2013 >>
Many of us in a '9' universal month can feel a bit edgy…. as you sit of the precipice of a whole now cycle which begins the following month.  You may feel like you have outgrown every thing in your life, and what you used to love just doesn't have the same appeal any more.   My advice would be to hang in there, have gratitude and appreciation for what you have been blessed with this past 9 month cycle.. and with that gratitude you can then embrace the following month with wild abandon !!!!!
The moon and its position within our celestial sky holds a powerful frequency that affects our day to day beingness here on Earth.  The moons electro-magnetic influence as it waxes and wanes each month effects our physiology, our emotional/mental responses and spiritual potential.
The energy from the New Moon up to the Full Moon is gradually building in strength and intensity;  thus the New Moon is a great time to set your intentions, write down goals or begin new projects for the forthcoming cycle.Full Moon energy is powerful as its resonance reaches a peak; thus is the time to consciously connect with/analyse your previous New Moon goals.
From Full Moon to the New Moon the energy is gradually decreasing in strength and intensity… thus is a time to release and let go of any areas in your life that no longer serve your higher purpose.  The Full Moon is a perfect time to connect in ceremony (personal or group), light a candle and release/transmute through sacred ritual that which no longer serves.
All times are Queensland Australian Eastern Standard Time (QAEST – Qld time with no daylight savings) unless otherwise indicated. Nearest capital city is Brisbane in the State of Queensland, Australia.
To convert this time to your current place of residence in the world please visit:
World Clock Time Converter>>
NEW MOON
Tuesday, 3 December 2013, 11:22 am
Moon & Sun in SAGITTARIUS
Moon – past, Intuition, unconscious, emotions, nurturing, feelings
Sun – now, Identity, consciousness, self-esteem, expression
Sagittarius (Fire) – freedom, leadership, adventure, spiritual, optimistic
This new moon is a very personal time, a time to go within and view your issues with power.  Do you own your own power, do you give your power away to others, do you miss-use your power to control – and in acknowledging the truth we have the power to transform and change.
This new moon is the time to make your 'creative manifestation list' and add the necessary 'fire' to it to make it real and manifest in your life.
Maybe a little new moon ceremony to honour and acknowledge all you have learnt and re-remembered over 2013, and then to dedicate your intent for 2013.  A perfect day to awaken and give life to new energy leading up to Comet ISON passing Earth on the 26/27 Dec 2013.
At this 'fiery' new moon move within and feel the infinite Joy, Freedom, excitement and passion for life that exists within you.  Shine that light brightly on the inside in order to illuminate others.
FULL MOON
Tuesday, 17 December 2013, 8:28 pm
Moon in GEMINI,  Sun in SAGITTARIUS
Moon – past, Intuition, unconscious, emotions, nurturing, feelings
Sun – now, Identity, consciousness, self-esteem, expression
Gemini (Air) – Fickle, witty, nervous, scattered, fun-loving, curious, versatility
Sagittarius (Fire) – freedom, leadership, adventure, spiritual, optimistic
What a combination of energy this full moon….and what a brilliant time to really reflect on how you FEEL about your life.
This full moon is all about freely expressing yourself, and with the help of Sag, it will be the time to go out and party, network and meet new people… honouring the unity in diversity.
It is a time to express what you feel in secret to those around you, and a time to express yourself creatively through song, poetry or artwork…so what a great time to make/wrap Christmas presents !
Summer/Winter Solstice
Sunday, 22 December 2013 – 3:11am
(Sat 21 Dec 2013 – 5:11pm GMT)
SOLSTICE – 22 December 2013:
22 Dec– Winter Solstice (Northern Hemisphere)
This will mark the shortest day of the year in the Northern Hemisphere (daylight hours) due to the tilt of our Earth.  It is a time of inner reflection, turning to the Sun within, our solar selves.  It is a time to gain strength from within, and get ready to embark on the  new journey as our days of daylight get longer, and we are being energised from within.
22 Dec – Summer Solstice (Southern Hemisphere)
This will mark the longest day of the year in the Southern Hemisphere (daylight hours) due to the tilt of our Earth.
As we commenced our journey from the last Winter Solstice we have been energised from Sun in our Heart through to the Divine Heart of all creation.  We now reach the peak of growth – and it is a time of celebration for all.  As the days then become shorter, it is a time of inner reflection/review as we move toward the next cycle.
Just as the moon influences our day to day lives so do the planets as they transit around our sun and through the various houses of the zodiac.  Below is a summary of some of the major transits during the month.
If you would like a more detailed overview of the months astrology then I highly recommend:
Carol Barbeau >>
Lynn Hayes >>

SUMMARY OVERVIEW:
To understand more of the energetics of this month, please visit our December 2013 Energy Report Page for :
https://www.universallifetools.com/2013/02/2013-energy-shift/
Month:  December 2013

Planetary / Zodiac Movements
3 Dec
New MOON – Moon & Sun in SAGITTARIUS

6 Dec
MERCURY (communication) enters SAGITTARIUS (freedom)
8 Dec
MARS (energy) enters LIBRA (balance)
17 Dec

FULL MOON – Moon in GEMINI & Sun in SAGITTARIUS

18 Dec
URANUS (rebellion) moves direct in ARIES (leader)
21/22 Dec
 

Summer / Winter Solstice

22 Dec
 SUN (I am) enters CAPRICORN (practical)
25 Dec
Christmas Day
26/27 Dec
Comet ISON passes closet to Earth (Read More >)
Retrogrades  (appearance of moving backwards in sky)
VENUS (beauty) retrograde in CAPRICORN (practical) until 2 February 2014
JUPITER (expansion) retrograde in CANCER (nurturing) until 6 March 2014
URANUS (unexpected) retrograde in ARIES (impatient) until 18 December 2013
Receive this Lunar & Numerology Report Every Month – for FREE
Would you like to receive this Lunar, Astro & Numerology report in your inbox every month for free ?
Simply sign up to our newsletter below, its free…. we love sharing these ancient wisdoms with you all.

Rest assured your privacy is of utmost importance, thus your details are never sold or shared with anyone !
Your Vision for the Golden Age
Shealla-Dreaming 2040
As discussed in Simone M. Matthews new book 'Shealla-Dreaming', on the 8/9 September 2040, a Golden Conjunction will take place in our celestial sky, which will be visible from Earth.  This conjunction, a geocentric alignment of six planets, will all group together at less than 10 degrees apart in the sign of Libra.  The Moon, Mars, Mercury, Venus, Saturn and Jupiter will dance together in Libra, representing the awakening of and union of humanity in the new Golden Age.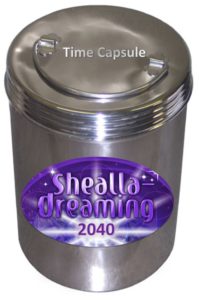 We invite you to share your dreams for 2040 – to be an active participant in the co-creating the Golden Age here on Earth in  2040, and to play a role in creating our future in the NOW !!!!We invite people around the world to share your dream, your soul pledge of how you envision an awakened and enlightened humanity in 2040.
Visit our webpage to share your soul dream pledge for 2040:
https://www.universallifetools.com/shealla-dreaming/time-capsule-2040/
International Life Mastery Courses – 2013
Well here we are, 2013… a whole new cycle of evolutionary consciousness.
Are you ready to quantum leap your life into this new cycle ?
Are you willing to take your personal and professional life to the next level of evolution ?
Are you ready to bridge your physical experience/job with metaphysical/spiritual principles ?
Are you really willing to become a master of your life's journey, and be a leader / catalyst of conscious evolutionary change ?
If you answered YES to any of the above questions… then I invite you to consider enrolling in one of my International Life Mastery Courses and graduate with a Masters in Metaphysical Healing in 2013… and embrace the power of 13-13-13 within your life.
Many students attend my Life Mastery Courses in order to qualify to teach… whilst many others attend my Life Mastery Courses to catapult their personal growth and to elevate their professional accomplishments in business.
Please find below a little more information about our Universal Life Tools Life Mastery Courses: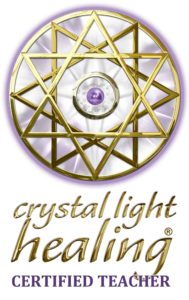 Crystal Light Healing®
Crystal Light Healing® is one of our 'Life Mastery' courses that provide real tools to bring spiritual/ metaphysical principles into your physical world… whether you are a novice, dedicated healer or business professional.
Crystal Light Healing® provides the keys to catapulting your personal growth, mastering your life's journey and elevating your professional accomplishments in business.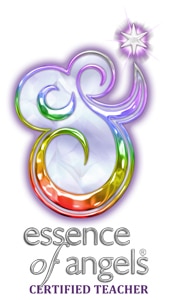 Essence of Angels®
Essence of Angels is not just another Angels Course !
Essence of Angels helps us to weave together ancient wisdom with new frontiers in quantum science – so we can 'think, feel, see, be' outside of the current paradigm of Earth.
When we choose to stand outside of the 'box', we are empowered to create solutions to problems within our individual lives and the world at large, from a higher level of consciousness.