Here is my 'Wheel of Life Balance' to help you review and transform your life as we start the freshness of a new year. YOU represent the center of this circle, and each segment represents each aspect of your life here on Earth – as a spiritual being having a physical experience.
To start your review, print out a pdf copy of this Wheel and perform the following:
1. Complete each segment to represent where your life is NOW according to each aspect of your life.
2. To complete each segment you may wish to use numbers (eg 0 to 10) or you may wish to use colour … it is up to you !
3. The aim is to gain an overview of where energy is abundant within your life and aspects that maybe in need of energy. See examples below for ways of completing the Wheel… there is no right or wrong, just find a way that naturally resonates with you !
4. Once you have an overview, then take time to review each individual segment to determine WHY you reflected that result and most importantly is that result due to your conscious choice or is it the result of unconscious choices of self, or possibly opinions, beliefs, imprinting of others… such as family, religion, media etc…
Please Note: The NOW is perfect in each and every moment. Which means this exercise is not about seeing how BAD you are, but is about self-LOVE, self-REFLECTION & self-GROWTH in the perfection of the NOW. LIFE is the journey not the destination, so please use this WHEEL to LOVE & HONOUR the journey and perfection that you are in each and every moment.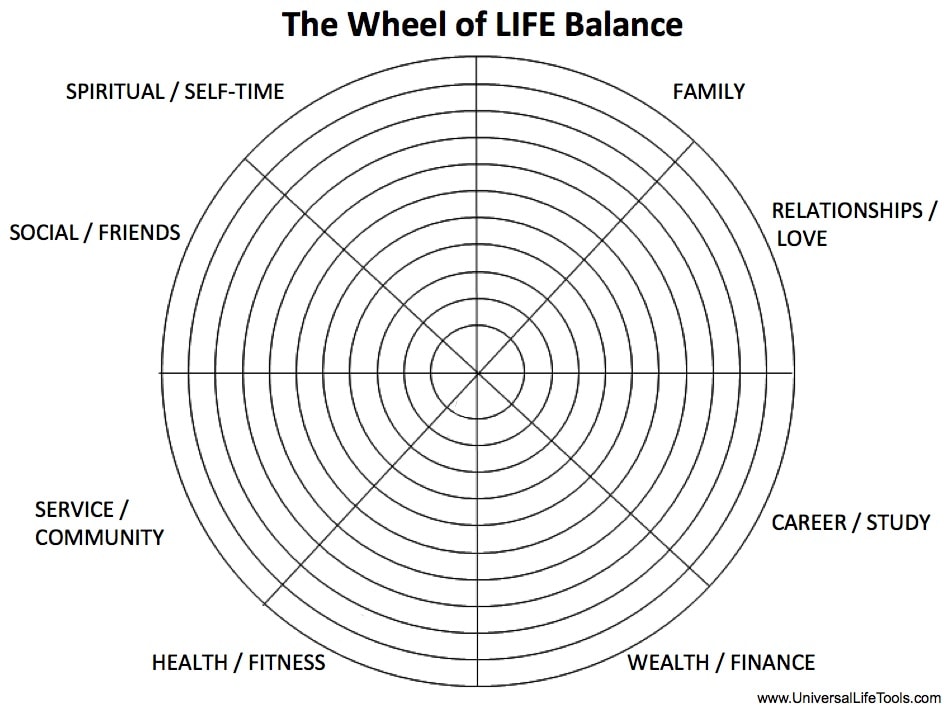 Examples of How to Complete the Wheel:
How you complete the wheel is up to you. The only think to make note of is that there are 10 levels within each segment, the lower the levels the lower the energy in that segment.
You may like to colour all 10 levels of each individual segment with a block colour – with the lesser number of levels coloured in a segment hence presenting the lesser energy present in that segment (see image below).
Alternatively you may like to view each segment as a rainbow, with each level of each segment a colour band in the rainbow spectrum (there are 7 colours in the rainbow, thus levels 8, 9 & 10 could be coloured as Ultra-Violet, Silver & Gold).
Or you may wish to colour all 10 circles with the rainbow colours and then use numbers to represent the energy present in each segment (see the image below). Of course you could also not use colour at all and just use numbers !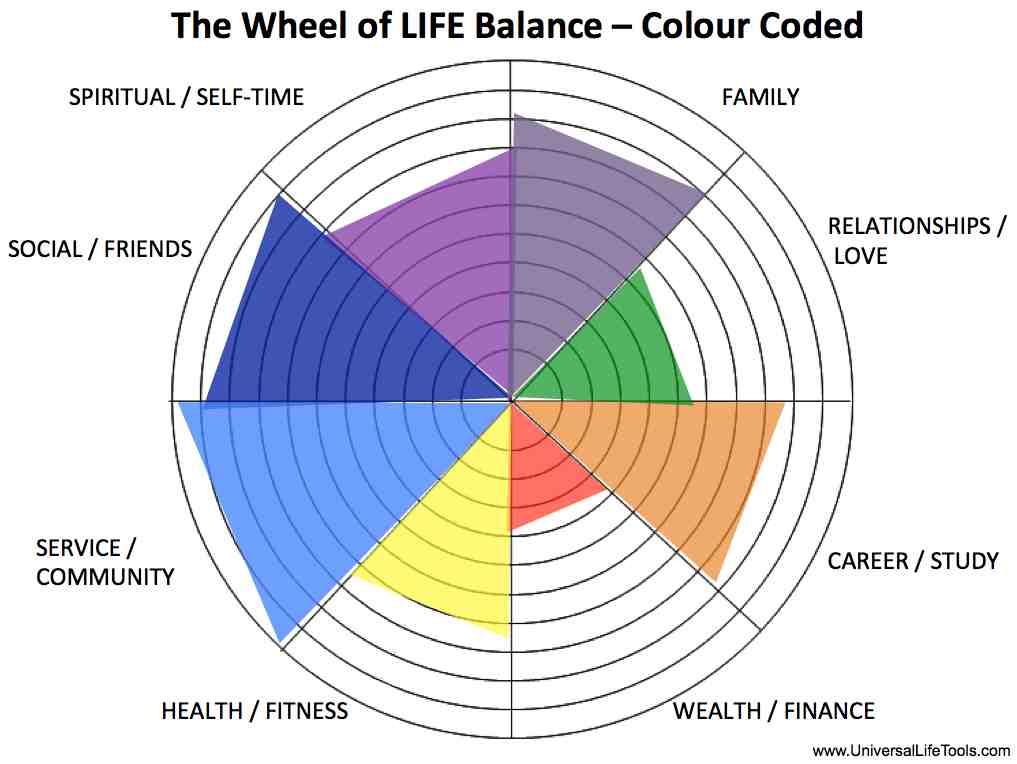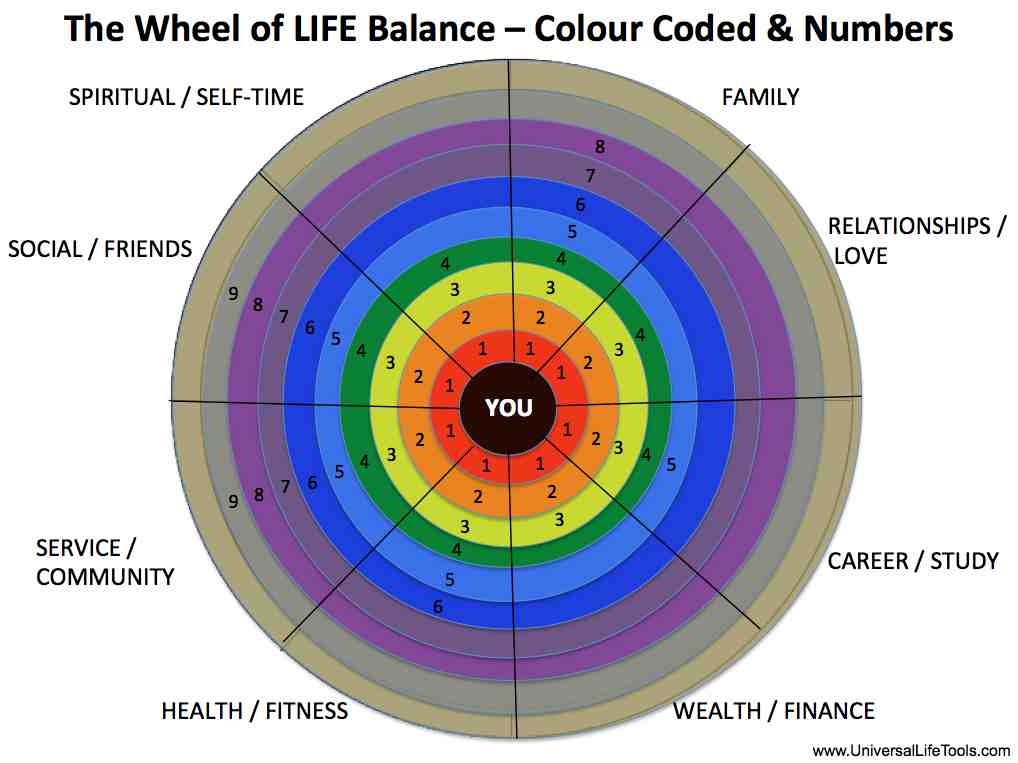 [divider dotted]