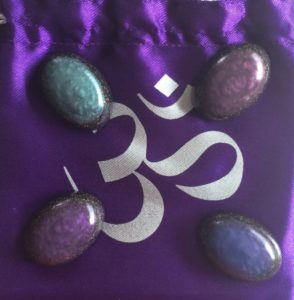 I am sitting here in the energy of 4 beautiful TRANSFORMATIONAL pieces of ORGONITE (see the photo on the right) and reflecting on the last 80 days on the road after last weekends events here in Toronto (Burlington), Canada.
Theses 4 pocket sized transformers were gifted to us by Rob Wisniewski of 'Orgonic-Transmuter.ca'.  Each piece is a powerful transmuter of Energy and we look forward to including these 4 pieces in our global Crystal Grids around the world on our Spirited-Travellers World Tour.
If you are interested in finding out more about Orgonite… please see my writeup toward the bottom of this page.
Toronto, Canada – Essence of Angels®
As I noted above, I am spending today reflecting on the past 80 days on the road facilitating events on the East Coast of North America.  I have to say I am feeling quite emotional as I reflect on the amazing people we have met, the experiences, the joy, the love & blissful nurturing shared my many.
The weekend just passed we facilitated our Sacred Ancient Wisdom Free Talk + our Essence of Angels® Workshop here in Toronto (Burlington), Canada.  I feel so very humbled to be of service in helping people reflect on their shaddow side, their deepest fears and their insecurities AND then provide people with real tools and experiential experiences that awaken people to their light and transform their stories of pain.
Photo Album – Toronto, Canada
Below I have posted a short album of photos from our time here in Toronto, to share with you our experiences of love, transformation & divine oneness.
I would like to thank Susan Ramsey & Tahira Badre for kindly putting up your hand and being our Event Hosts & for Grace Benedetti for inviting us into your home.   Thank you also to the beautiful participants that helped in making us feel welcome and supported our tour by gifting our space with flowers, handmade jewellery, dvds & for providing accommodation for our tour in Portugal.  Thank you for being the change ♡
Please also view my VIDEO TESTIMONIALS Page to watch a few of our recent USA workshop participants share their magical experiences (I will be posting testimonials from Canada very soon ♡)
PLUS… please view our EVENTS SCHEDULE to find an Essence of Angels® or Crystal Light Healing® in your city of the world.
⭐️ ⭐️ ⭐️ ⭐️ ⭐️ ⭐️ ⭐️ ⭐️ ⭐️ ⭐️ ⭐️ ⭐️ ⭐️ ⭐️
SPECIAL ANNOUNCEMENT – Ottawa, ON, Canada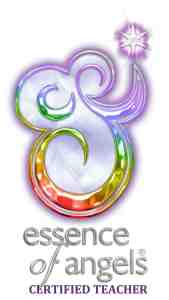 It is with so much JOY & LIGHT in my heart, that I blissfully announce that we have today scheduled a SPECIAL Essence of Angels® Teachers Course in Ottawa, ON, Canada – for May 16 to 21, 2015.
This SPECIAL event is being held in the home of Catherine Gee, our Event Host for our Ottawa Events.  During this small & intimate event you will have the opportunity to move deeply into Ancient Wisdom, awaken your DNA and make profound discoveries about our Souls Evolutionary Journey.
If you are interested PLEASE do not delay in booking, as numbers are strictly limited due to venue size.
This is an opportunity NOT TO BE MISSED… to take part in a profoundly transformative workshop and train directly with myself – Simone M. Matthews, founder of the Crystal Light Healing® & Essence of Angels® healing modalities.
Ottawa, ON, Essence of Angels® Teachers Course Event >
Orgonite – Transformer
Rob Wisniewski is the creator of 'Orgonic-Transmuters'.  Rob's Orgonic Transmuters are comprised of a matrix of metal components with the addition of gold-plated Neodymium (rare earth) magnet, Eyptian Royal Cubit length copper coil and various crystals to transform discordant energy.
To understand more about Orgone Energy, here is a brief extract from Rob's website:
Dr. Wilhelm Reich, who discovered "Orgone" energy, found that this energy is emitted by all living things, and can be found all around us, including in the Earth's atmosphere, and outer space. Dr. Reich invented a means by which one could attract and accumulate this energy, by the alternate layering of metals and organic materials for the purpose of harnessing the energy. Orgone energy is also known by various metaphysical disiplines as Life Force, Prana, Chi etc.
Using Dr. Reich's discovery, others have adopted his idea and added a new dimension, by suspending metal particles in an organic medium, creating an Orgonic Matrix Material (Orgonite). This Orgonic Matrix Material was found to not only attract and accumulate energy, but to also clean and transform the energy into a healthy, balanced state. The Orgonic Transmuter, consists of metal particles which are suspended within a polyester resin (organic medium), with the addition of various crystals, to transmute negative non-beneficial energies, into a more positive balanced energy, then emits it out into the surroundings.
I have to say I truly LOVE the energy of Rob's Organite Transformers and how blessed we feel to be taking these beloved pieces around the world to further activate our Crystal Grids that we intend on building at all of our free talks / workshops / and at power-portals around the world.
Here is a short video where Rob talks about his Organite Transformers and how they can transform the energy of your environment (please fast-forward the video to 2 mins & 40 seconds):