So much LOVE and personal emails of support were received after I posted last weeks photos of our 'Blessed Earth Crystals' & my article on 'Courage, Challenges & Awakening'. Thank you to our beautiful community for all of your support !
I also received many emails requesting more info about our visit to the Glacier on the Icefields of the Canadian Rockies… so I thought rather than answer individually… why not share our magical experience with you all ♡
Athabasca Glacier – Canadian Rockies
Blessed were my family a couple of weeks ago to visit the Athabasca Glacier, on the Columbia Icefield in Jasper National Park – Canadian Rocky Mountains.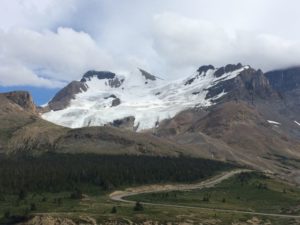 The Columbia Icefield is the largest sub-polar body of ice in North America and covers over 215 square km (130 miles) with ice up to 365 Metres (1200 feet) deep.
The melt water from this ancient icefield flows into three oceans – the Pacific, Artic & Atlantic Oceans and affects the world in many ways… including climate, ocean currents and sea levels.
The Icefield is receding (melting) at quite an alarming rate – over 10 metres per year. By the time our young teenagers are my age, it is possible the Icefield will be half its size and by 2100 will hardly exist (if at all ) should the melt continue at its current rate.
Our Visit to Athabasca Glacier
Originally we were going to walk up the mountain and visit Athabasca Glacier ourselves. However due to the ice melt creating treacherous crevices in the glacial surface (there have been reported deaths), we decided that an organised tour was best!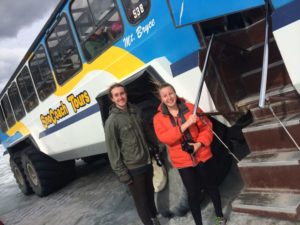 We boarded the Icefields Explorer, a specially designed bus (the only one of its kind in the world I believe) to take us upon a flattish shelf on the Glacier… where we could safely explore, drink the Glacial water and leave our Blessed Earth Crystals.
Standing on the Glacial Ice was amazing, this ancient ice holds within it eons of sacred wisdom of the Earth. The Ice/Earth spoke to our hearts… hence our beaming faces in all of our photos… we were all awestruck and in LOVE with the beauty of Mother Nature.
Release of our BLESSED EARTH CRYSTALS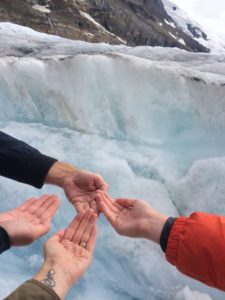 Together we released our BLESSED EARTH CRYSTALS into the running stream of the glacial melt, taking the energy of our crystals out to the Pacific, Atlantic & Arctic Oceans.
These blessed crystals have been activated to awaken within people's hearts their innate and most natural inter-connectivity with all living things. WE ARE ALL ONE.
As the energy of our BLESSED EARTH CRYSTALS trickle into the worlds oceans, it changes the energetic imprint of the cellular structure of Earths Water and in turn entrains the cellular structure of water within our bodies (our bodies are made of 70% water, just like the Earths crust is made of 70% water). This awakened cellular memory of water bathes the 100 trillion cells within the human body and literally activates or turns on our DNA to a higher potential.
Awakening DNA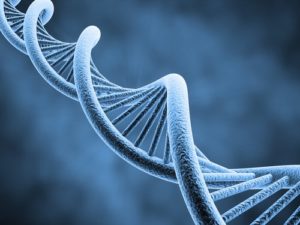 We have the power within us to evolve and awaken into a kind, compassionate & mindful humanity of world citizens. As we practice kindness to self, gratitude to others and reverence for our planet, collectively we will transcend the pain of separation and unite into a global family of conscious Souls, living and breathing a heaven here on Earth.
The awakening of our DNA enables just this…. the opportunity for humanity to move beyond separation and live LIFE from a higher wisdom, a universal truth, from a place of LOVE.
Please see my article on DNA Activation for more details >
Blessed Earth Crystals Video & Photos
Sharing with you a very short video where I released my BLESSED EARTH CRYSTAL into the Glacial melt stream. My iPhone froze at 3 seconds and didn't record the whole experience… maybe it was the energy of the moment or the freezing temperatures (or a combo of them both). None-the-less the short and sweet 3 seconds captures the magic of the moment.
Also sharing with you a few snapshots of our time on Athabasca Glacier.. heaven !
Invalid Displayed Gallery
Would you like to Awaken your DNA ?
If you would like to find out more about Crystalline Energy, DNA awakening and embracing your full Soul Potential, then inviting you to join me at one of my upcoming Spirited-Travellers Events:
SACRAMENTO, CALIFORNIA, USA
31 July 2015 – Fr'ee Talk Sacred Ancient Wisdom
1 & 2 August 2015 – Essence of Angels® Practitioners Course
(Tickets available until 31 July 2015)
Find out more or make a booking >
SALT LAKE CITY, UTAH, USA
10 to 15 August 2015 – Crystal Light Healing® Practitioner Course
16 to 18 August 2015 – Crystal Light Healing® Teacher Course
(Earlybird ends Midnight 4 August 2015)
Find out more or make a booking >
MALIBU, CALIFORNIA, USA
2 October 2015 – Fr'ee Talk Sacred Ancient Wisdom
3 & 4 October 2015 – Essence of Angels® Practitioners Course
(Earlybird ends 19 September 2015)
Find out more or make a booking >
View our FULL EVENT SCHEDULE for 2015/16 >
OmAhOm
xx Simone