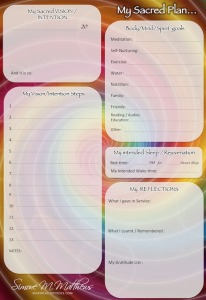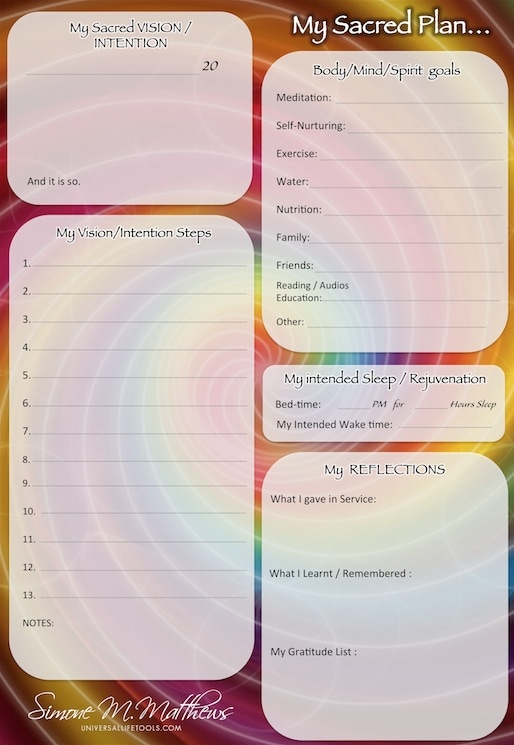 With the freshness of a new year comes a renewed vision of your path and sacred purpose for the next 12 months.
You maybe reflecting back on the year just past with fond memories of experiences gained, joyful/loving encounters and touching moments with friends & family.
You may also be starting the New Year with a list of what you now wish to leave behind, that which you have outgrown and a deep insight of that which you now wish to embrace/flourish in your life in 2016.
Rather than just verbally set your Intentions for 2015, I highly recommend that you take the opportunity to write your thoughts and visions down. Did you know that 90% of verbal 'New Years Resolutions' are broken/discarded within the first few months of the year ?
Writing your visions / intentions down creates a Sacred Contract with your Soul and a Sacred and most profound imprinting within the Holographic Field. This contract, signed by you in thought, word & deed speaks the language of the field… and paves the foundation for miracles (a leap from fear to love) to be made manifest.
Sacred Planner
To help you in setting your intentions/goals for the New Year, I have created a 'Sacred Planner', for you to print and fill out each month with your dreams, visions & passions.
I highly recommend that you print 12 copies of this planner and then on the first day of each Month complete the page for the Month ahead and then at month end, finalise your page with your sacred soul reflections.
To receive my FREE Sacred Planner, my gift to you as we welcome in the new year, please click on the green button below 'Download PDF'.
Once you have downloaded the Sacred Planner Pdf, then please read the instructions below for tips on completing your monthly Sacred Plan.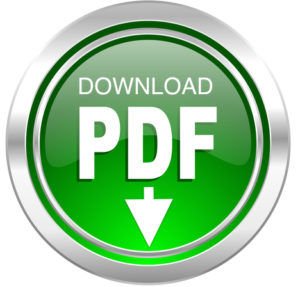 Sacred Planner – Tips for Completion
Box 1. My Sacred Vision/Intention
In this box first detail the month on the line indicated (eg January 2016), then detail your overall vision/intention for the month ahead. Then place your signature beside the words 'And it is so', to acknowledge your sacred contract as already made manifest.
Box 2. Mind/Body/Spirit Goals
In this box detail your goals over the coming month. Ensure that these goals are in alignment with your overall 'Sacred Vision/Intention' (Box 1) for the month and are supportive and nurturing to your body/mind/spirit.
Box 3. My Vision/Intention Steps
In this box, detail all the steps you are going to take in the month ahead, in order to bring your overall Sacred Vision/Intention (Box 1) to fruition. BE SPECIFIC, set goals that are achievable… and remember the journey of thousand miles takes place one step at at time !
Box 4. My intended Sleep/Rejuvenation
With all that goal setting and action steps put to paper, remember SLEEP is one of the most important GIFTS to yourself ! Quality Sleep optimises the vitality of every cell of your body, the dream state is the way your unconscious/conscious mind processes the learnings or experiences of the day and the evolutionary expansion of your Soul growth is so very much dependant on a good nights sleep ! One of the biggest challenges of our world today is sleep deprivation… so make sleep a priority and watch how your life flourishes in every area.
Box 5. My Reflections
As the current month draws a close, revisit the Sacred Plan of that current month and in the last box make notes of the following:
* What I gave in Service
* What I learnt or Re-Remembered
* My Gratitude List
This last box 5 of self-reflection is the most important box of them all… for it is your sacred reflection and an expression of your Soul Evolution that month… and it forms the basis for filling out the following months 'Sacred Plan'.
Remember… there are no BAD months, or BAD reflections or FAILURES when filling out this box… there are only experiences and divine learnings of the Soul. Practice Self-LOVE when filling out this section and see 'opportunities' that arise from observing your journey consciously.
Happy New Year EVERYONE !!!!!
xx Simone