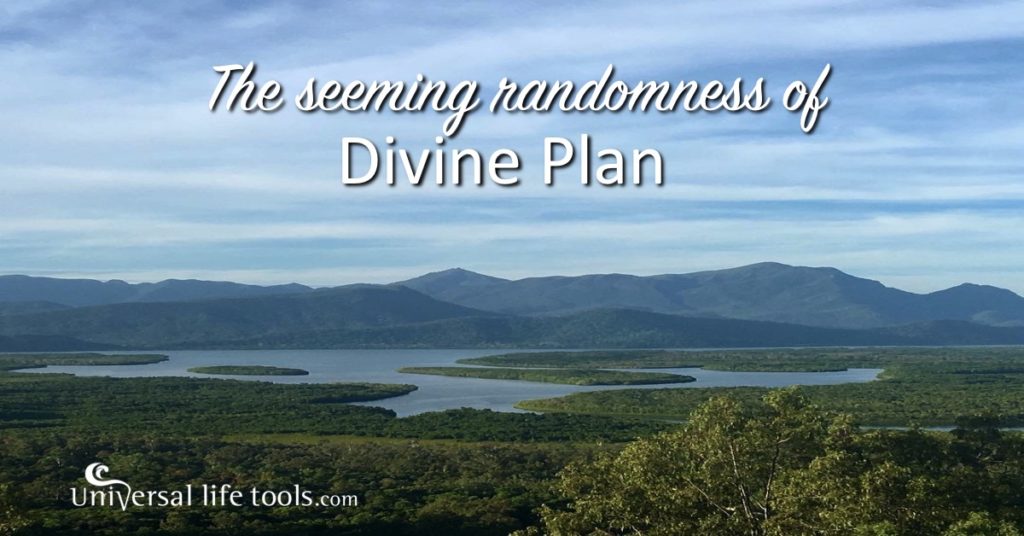 There is something so divine, heartwarming and generous about a universe that mystically creates a conjunction of seemingly random events !
We just experienced one of these magical convergences over the last few days, let me share with you 🙂
At the end of last week, we packed up our families camper trailer and headed north to tropical Queensland (on the east coast of Australia). Our vision is to be on the road for a couple of weeks, recording meditation videos for my Soul of Wealth Webinars and supporting our son Callum in realising a dream. You can check out some of my travel photos on instagram.
Over a full week, Callum is traversing the length of Hinchinbrook Island, connecting with the indigenous wisdom of the land and capturing photos of untouched natural beauty (see the photo above). The island is divinely beautiful – this was the island from the movie 'Nim's Island'… absolutely stunning! Callum is partaking in this hike as part of his year 12 final year of highschool graduation project (you can read about his project here) and we are his mainland ground crew helping with logistics & safety.
Whilst Callum is completing this hike (and later the creation of a website) for his final year project, there is also a deeper, personal reasoning behind his drive to fulfill this dream.
By way of background first… a few years ago our children's school Outdoor Education Teacher named Andre, unexpectedly left this life for his next adventure of the Soul. This was Callum's first real experience of loss, as Andre was not just a teacher, but a mentor and friend. As an impressionable 14 year old at the time, Callum aspired to be just like Andre when he grew up… to be adventurous, free-spirited, lover of life and fervent outdoor adventurer.
Two weeks after Andre passed in 2014, Callum (with a small group of other class mates) was supposed to be hiking with Andre to a remote location in Tasmania (Australia), completing this expedition with little input from adults and having the courage of belief in self. The hike of course did not go ahead… but Callum vowed to do this hike on his own one day in memory of Andre and also a symbol of gratitude for the legacy that Andre left behind.
Now that Callum has reached his final year at school, the time seemed perfect to do this solo hike and reflect on the memories of the past. Whilst Tasmania was not possible for this years project, Hinchinbrook Island was chosen as Andre has spoken fondly of this hike many times.
Now getting back to seemingly random events…
It is a 1500km – 16 hour drive – to the Hinchinbrook Ferry terminal at Cardwell, from our home in Noosa. Needless to say that leaves many hours of family bonding – singalongs (much to the dislike of the kids), eye-spy, 'are we there yet'… and general chit-chat about life, the universe & everything. Shaun my beloved, packed a whole stack of CDs for the car trip (yes we are old school), grabbing a whole random bunch of cases as we ran out the door for our early morning getaway.
It was a couple of hours into the trip when we were sifting through the CD bundle, that a folded piece of paper fell out. Unexpectedly it was 'Andre's Celebration of Life' program that we were given as his memorial gathering a few years ago. Gasps! NO WAY! How is that possible ? How did that get mixed up with the CDs? How coincidental that this has come with us in the car on this trip? Still more gasps, OMGs… and overall gratitude that the spirit of Andre was certainly accompanying Callum on this trip.
Callum then opened Andre's Celebration of Life program and on the inside cover were the following words – the SAME WORDS we had just made into a poster in our home in memory of the passing of our beautiful family dog Shikaylah just a few weeks ago.
Do not stand at my grave and weep
I am not there. I do not sleep.
I am a thousand winds that blow.
I am the diamond glints on snow.
I am the sunlight on ripened grain.
I am the gentle autumn rain.
When you awaken in the morning's hush
I am the swift uplifting rush
Of quiet birds in circled flight.
I am the soft stars that shine at night.
Do not stand at my grave and cry;
I am not there. I did not die.
by Mary Elizabeth Frye
By now all four of us had tears in our eyes, deeply connecting with the feeling of loss, but also the blissful feeling of the eternal connection of everything.
A little while later on our road trip, I then started to open the mail that I had collected from my post box that morning on leaving. The first small packaged that I opened was a hand made photo album – a collection of photos of our dog Shikayah – made lovingly by the family (Susan & Amelie) that cared for our darling dog during our 2015 world event tour.
So now, not only was Andre coming along for the trip but also Shikaylah was most certainly along for the drive too (one of her most favourite family things to do… she LOVED road trips).
As the travel hours whirred on by in the lead up to Callum's ferry leaving for Hinchinbrook… it became obvious that something magical was at play, a divine hand guiding our family, holding our son in its outstretched, warm & embracing arms. A series of synchronicities, divine timings and random occurrences all seemed to converge into a magical opportunity… far more grand that what our limited physical selves could ever create.
Apart from Andre's memorial program, Shikkys photo book & the 'do not stand at my grave & weep' poem, there was so much much more. Ferry bookings made without checking tide times, just 'happened with luck' to work out perfectly. Callum had forgotten to check the moon phases when booking his trip (a photographer prefers the 'New Moon' for capturing galaxy night sky shots)… but magically, New Moon (and a Super Moon & Solstice at that) falls this week during his hike. Water had been a concern on the island as it has been dry in the last few months, but magically last week the Island had tons of rain – meaning the drinking water from streams on the island was clean & in abundance. Whilst we as parents were of course apprehensive with such a young man completing his first 5 day wilderness trek solo, he happened to catch the ferry with one other young couple (who were also treking the island, fulfilling a dream of theirs for the last 20 years) and they promised to keep an eye out for our son. I could go on and on and on with other synchronicities here… but I think you are beginning to get the bigger picture of this trip.
For me, our experiences over the last few days displays the magical and deliciously mystical divine plan of seeming random events. Throughout our lives things happen that may appear to be 'wrong', we experience deep pain, hurt, loss, disappointment, or the old 'miss-out-itis' and we question the reasoning behind it all. At worst, in the deepest darkness night of the soul, we may even question if the universe has our back at all and feel that we have been abandoned or that karmically we are underserving of love, grace & ease.
Forinstance, Callum was heartbroken when he came to the realisation that he could not trek the Tasmania trail for his year 12 project (for a myriad of reasons I won't go into here). However, this 'wronging' turned out to be a blessing… for his new vision of Hinchinbrook for his year 12 trek created a brighter & grander version of his hike than he thought was possible. He went from being angry & very sad in January 2017 at not being able to trek Tasmania (feeling the need to throw in the towel & maybe he should choose a completely different type of project afterall)… to then an experience of being elatedly high on life and gratitude for all the support & miracle for his June 2017 Hinchinbrook trek.
For me what this shows, when we step outside of ourselves and become the observer of our experiences and allow the passage of time/space to bring our human mind into a greater understanding of our cosmos, we so eloquently 'see' that there has been a joyously rich and bold DIVINE PLAN for each and every one of us after all. The convergence of random experiences, loss, pain etc… all come together to CREATE an opportunity, a moment, a blissful GRANDEST VERSION of life that melts our hearts and awakens our memory to the truth of who we are. We are never separate from the Divine – or in the words of Rumi 'You are not just a drop in the ocean, but an entire ocean in a drop' – we are forever living the Divine through us.
If you are reading this article today and maybe you are experiencing loss, you are suffering in some way, or having trouble seeing a light of hope in your days… take a moment to look deep within your Heart, have belief & courage to KNOW that there is a DIVINE PLAN playing out, a bold, generous plan that unreservedly LOVES you and wishes to create greatness in your life. All you are asked to do is surrender to this BLISS and simply BE this ocean of LOVE through you.
POSTSCRIPT: We just received a message from Callum via Satellite Phone that he tried to reach the summit of Mt Bowen today (Mt Bowen is Hinchinbrooks highest peak – 1,100 metres / 3,600 feet elevation, with amazing 3600 views, a photographers dream) – so once again a plan was foiled and he was feeling frustrated by this annoying road-block. But then synchronistically on his way down the mountain, he ran into other hikers who passed on information about 'secret' spots at Zoe Bay – perfect spots for photography on the island. So once again, the magic of the divine plan plays out in beautiful ways.
OmAhOm
© Simone M. Matthews
www.UniversalLifeTools.com
Invitation from my Heart ♡

Inviting you to Study with us or join one of our live Webinars and surrender to a greater vision of our World through your Heart ♡
FREE Community Newsletter ♡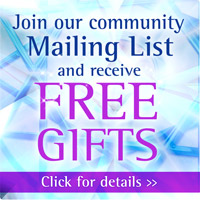 Inviting you to signup to our community newsletter & receive lots of free gifts… such as free meditation audios, videos and our regular posts/articles on being the Grandest Version of YOU!

Subscribe Now, it's FREE:
https://www.universallifetools.com/mailing-list/
Rest assured your privacy is of utmost importance, thus your details are never sold or shared with anyone !