The above photo is of our darling family dog 'Shikaylah' taken on the last morning of her Earthly life – 15 May 2017. Shikky was gifted to us from friends just over 9 years ago and she was more than a pet, she was an integral part of our family.
Last Monday, 8 May 2017, I shared an article about 'Healing a Fractured Soul' – it took a lot of courage for me to open my heart and share with you, but with Shikky by my side, I chose to be vulnerable, raw & authentic in my writings. After sharing my article in the morning, later that afternoon my darling Shikky decided that her time on Earth had come to an end – hence she stopped eating and so began her week of transitioning.
In the last days of her life we stayed with Shikky 24/7, holding her, loving her, carrying her outside to lie on the grass and sitting with her on the deck under the Wesak Full Moon. On the last night of her life she lay between us in our bed as we held her, played her music to help alleviate her pain (she was soothed by Van Morrison – great discovery Shaun) and cried with her as we said our final farewells.
Shikky was more than a dog. Shikky was a healer, a wise teacher and the most remarkable sentient being that oozed unconditional LOVE.
When students attended courses here in my home, Shikky would sit with those that needed comfort, snuggle up to those in pain or feeling an intensity of emotions, or even lie on the crystal grids of those in need of healing. Over the years whenever our children were sick, Shikky would always be right by their side, sleeping on their beds and doing her part in nurturing them back to health.
For me personally, Shikky was instrumental in my healing during these past 18 months. On those days when the pain was unbearable, when getting out of bed seemed like an insurmountable obstacle or when darkness had me in the pit of bottomless despair… Shikky always knew what to do!
Her 'annoying barking' was her way of making me take her outside (or should I say SHE was taking ME outside), such that the sunshine would illuminate my darkness. Or if anxiety/tears ever had the better of me, she would snuggle up into my lap and with her big brown eyes look into mine and smile a wave of LOVE into my Soul. She had this remarkable way of melting my heart and cracking through the pain such that I could let the love in (and out).
It is hard to let go. Shikky was one of my best friends. I love her so very dearly. But in the words of blessed Rumi:
Goodbyes are only for those who love with their eyes.
Because for those who love with heart and soul there is no such thing as separation.
Animal Spirit Medicine
Animal spirit medicine has always played a huge role in my life – whereby invoking the spirit of an animal for healing, or interpreting the meanings of animals spirits as they syncronistically cross my path in the waking/dream state. You may recall that I shared with you one of my experiences with a Golden Orb-Weaver Spider animal spirit medicine a few years ago.
Whilst nursing my darling Shikaylah last Friday, I was reminded once again of the magical presence of Animal Spirit Medicine in our lives. Snuggling up with Shikky on the sofa, I watched an interview on the ABC with Sam Bloom about her miraculous story of healing through her relationship with a Magpie named 'Penguin'.
In 2013, whilst holidaying in Thailand with her family, Sam Bloom suffered a near fatal fall that left her paralysed, deeply depressed and retreating from her life and the world. At this bleakest time in Sam's life, synchronistically 'Penguin', an injured magpie chick came into her life.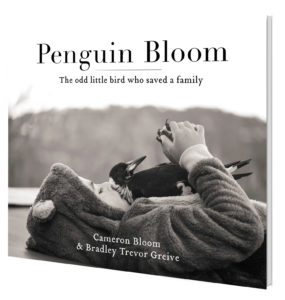 Penguin became Sam's fearless ambassador of love and chief motivational officer. Penguin and Sam soon became inseparable; one was always looking after the other. When Penguin was weak and sickly, Sam would lovingly nurse her back to health. And when Sam found it hard to get moving, Penguin would sing her energy levels up. If Sam was inside, doing paperwork or ­writing in her private journal, Penguin would be there. If Sam was outside, painting and enjoying the sunshine, Penguin would be there.
The book 'Penguin Bloom' that recounts the story of Sam Blooms recovery outlines 'Penguin didn't just stay around for the fun and novel activities. Penguin was fiercely loyal to Sam and would provide a melodic chirp of encouragement whenever anything proved more challenging than might have been expected. As Sam slowly came to terms with her strange new world, Penguin did the same. When training and physical therapy were over for the day, or the pain got too much to bear, they would lie outside beneath the sky. I would often overhear the two of them having what sounded like long, in-depth conversations about what they were going through. Sometimes Sam would speak softly to Penguin, sometimes ­Penguin would sing to Sam, and sometimes ­neither would make a sound for hours at a time. I came to believe that each knew exactly what the other was feeling. Their beautiful relationship could be defined as unlikely best friends but it was deeper than that.
There is no such thing as Separation…
As you can imagine, sitting on the couch and nursing my dying dog Shikaylah whilst watching the story about Sam & Penguin Bloom had me crying oceans of tears all morning.
I felt so grateful for Shikaylah being my very own 'Penguin', helping me for nearly a decade flourish in my work, strive to be a nurturing & tender mother with my children, work towards creating a joyful relationship with my husband Shaun… and then in recent years – Shikky's self-less service in helping me to heal.
Just like Penguin Bloom (sorry, spoiler alert), it came time for Shikaylah to leave my life and begin a new journey of service.
Whilst Shikaylah is no longer physically in our lives, she will remain in our Hearts-n-Souls forever. As I continue to connect with Shikky's spirit around the house – on a daily basis I hear her drinking from her bowl, tip-tapping down our hall & yelping in her dreamy-sleep – I know we will forever be inseparable and our LOVE will continue on for an eternity 💗
I would like to express my heart-felt gratitude to Kyrona & family for bringing Shikaylah into our lives and to Susan & Amelie for taking such divine care of our baby during our 2015 Spirited-Travellers world tour. And thank you also to all my beautiful friends, students, practitioners & teachers through our school for showering my family & I in LOVE this past week through your heart-warming messages, nurturing gifts and uplifting words.
Finally, my family & I would like to thank Vet Pieter Serfontein & staff of Noosa Village Vet for the amazing compassionate care that was extended to our beautiful Shikky – for your caring, understanding & reverence to the joyous purpose of our furry friends and for going above & beyond in supporting our darlings passing with much grace & ease. When Shikky first came into your care last week, I knew in my heart that Shikky had miraculously brought us to the right place, for as soon as we walked into your Vet Surgery, a rainbow appeared outside your window. The day Shikky first came into our lives a rainbow appeared in the sky and now during her last days on Earth the rainbow appeared once again, a symbolic gesture from 'Archangel Azrael' reaching out her hand of LOVE as she guided Shikky across the rainbow bridge and into the world of Spirit.
And a big thank you too to my beautiful friend Suzi… the bestest herbal tea buddy ever… and a beacon of light as you so humbly held space for me & my family. Thank you for reminding me of these beautiful words by Mary Elizabeth Frye… I have now hung this in my home 💗
Do not stand at my grave and weep
I am not there. I do not sleep.
I am a thousand winds that blow.
I am the diamond glints on snow.
I am the sunlight on ripened grain.
I am the gentle autumn rain.
When you awaken in the morning's hush
I am the swift uplifting rush
Of quiet birds in circled flight.
I am the soft stars that shine at night.
Do not stand at my grave and cry;
I am not there. I did not die.
by Mary Elizabeth Frye
OmAhOm
© Simone M. Matthews
www.UniversalLifeTools.com
[divider dotted]
Invitation from my Heart ♡

Inviting you to Study with us or join one of our live Webinars and surrender to a greater vision of our World through your Heart ♡
[divider dotted]
FREE Community Newsletter ♡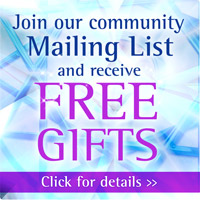 Inviting you to signup to our community newsletter & receive lots of free gifts… such as free meditation audios, videos and our regular posts/articles on Crystal Spirit Wisdom.

Subscribe Now, it's FREE:
https://www.universallifetools.com/mailing-list/
Rest assured your privacy is of utmost importance, thus your details are never sold or shared with anyone !
Save
Save
Save
Save
Save
Save
Save
Save
Save
Save
Save
Save
Save
Save
Save
Save
Save
Save
Save