Our December 3/4, 2017 FULL MOON marks the second SUPERMOON in a trilogy of FULL MOON SUPERMOONS . The first SUPERMOON occured last month on November 3/4, the second is this month and the third takes place in January 2018.
Our December 3/4 SUPERMOON is priming us for the GALACTIC ALIGNMENT that takes place during a 5 day window – 18 to 22 December 2017, inspiring us to embrace our greater Evolutionary Purpose and helping us to step into the grandest version of the greatest vision that we have ever held for ourselves. ♡
PS Thank you gorgeous friends for taking the time to email…as you know we are in Byron Bay celebrating my 50th Birthday & wedding anniversary milestones.. and needless to say I wrote this article before I left… and well made a couple little whoopsie errors (having a real human dyslexia moment)… kinda funny since my Sun is in Sag! All has been corrected now, thanks beautifuls for the love & taking the time to let me know ♡
General Meaning – Full Moons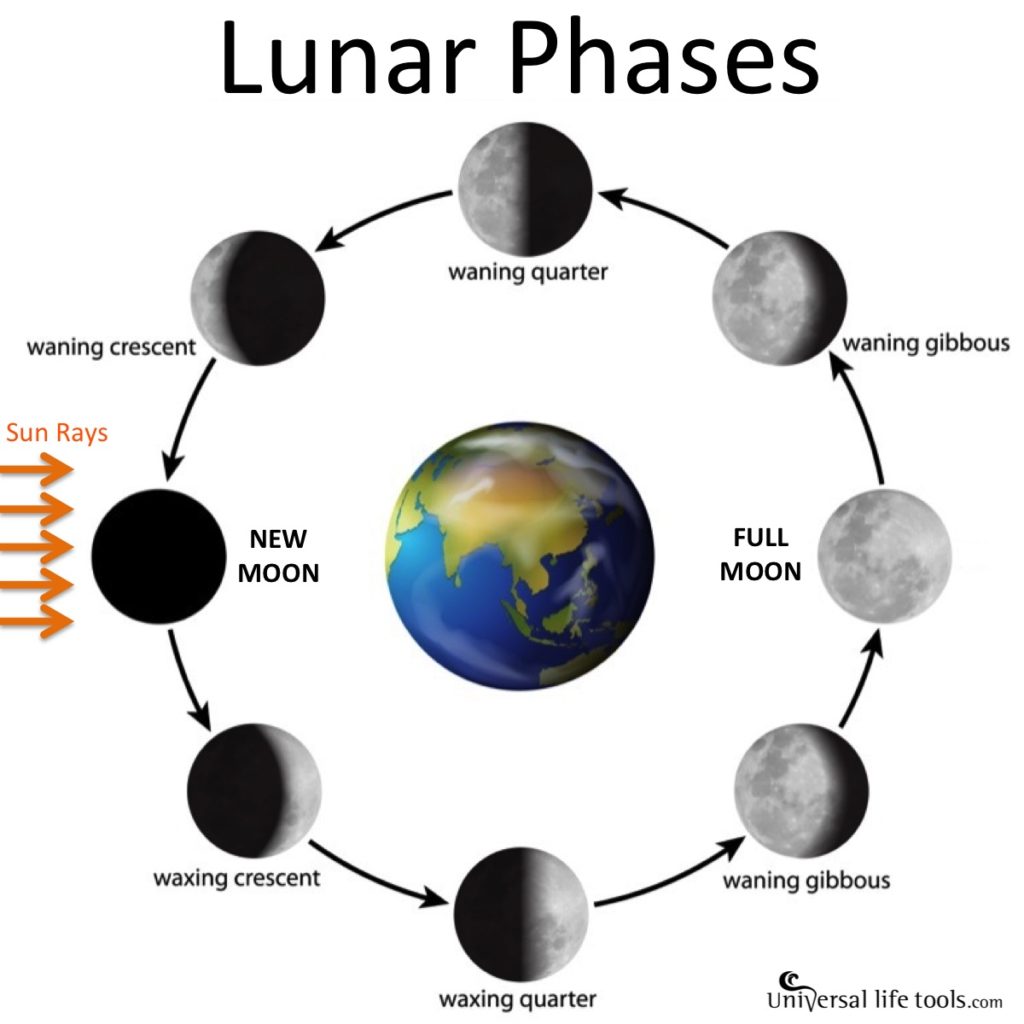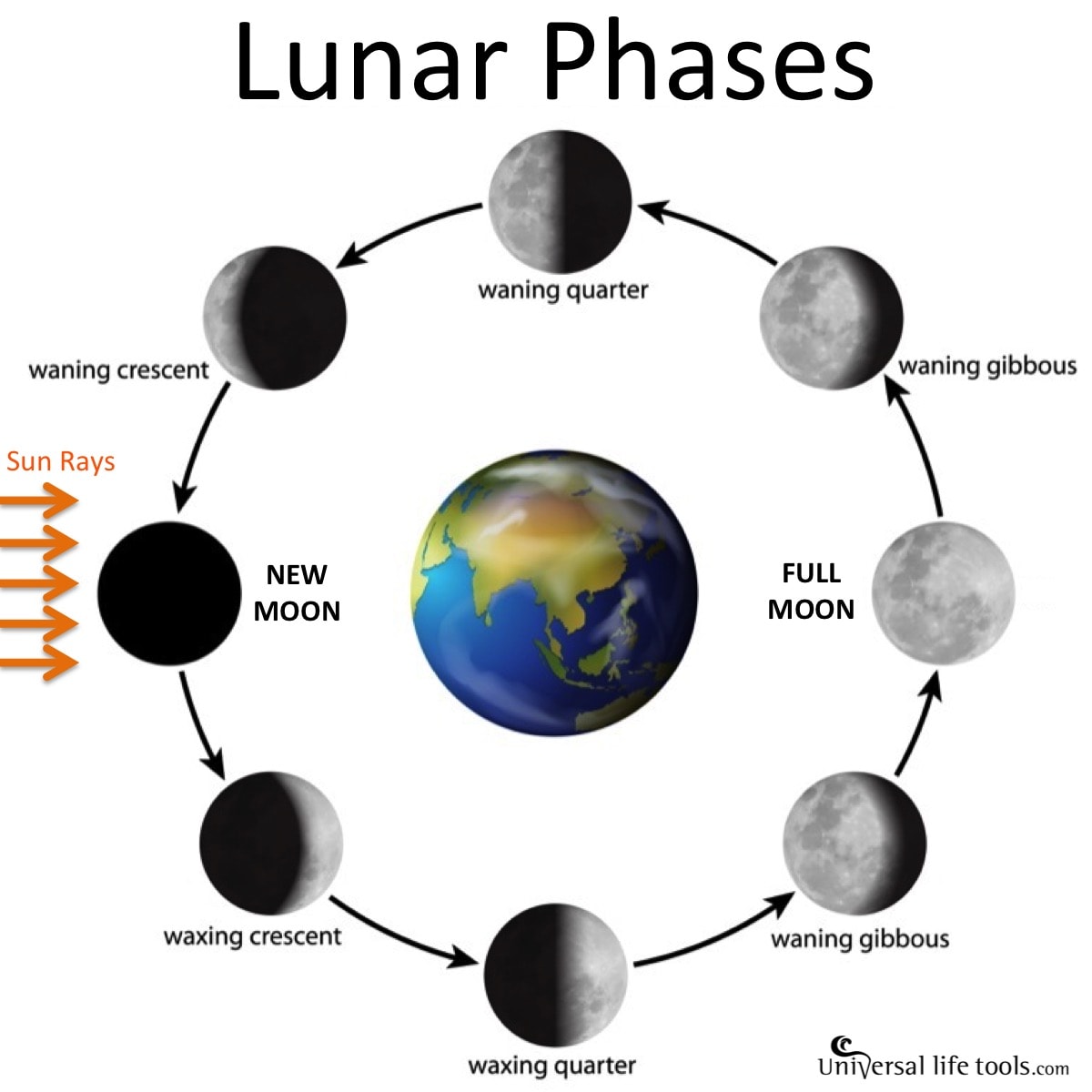 The mid-point of our 29 day lunar cycle is marked by the Full Moon. During a Full Moon, the Moon is sitting opposite the Sun and is fully illuminated as it reflects the light of the Sun.
The Moon & the Sun emanate frequencies and these energy waves influence the tides, and all life forms on Earth, including human behaviour & consciousness. In addition, during a Full Moon, both the Moon & Sun are opposing each other on opposite sides of the zodiac… which can make for a challenging or intense aspect of energy but also a very potent potential as the Lunar & Solar (yin & yang) are in natural harmonic balance.
The SUN represents our 'outer-world', our identify, our personality, our ego. It represents how we 'shine our light' out into the world, the present moment, our yang or masculine archetype expression. The Sun offers us strength, courage and illuminated insight of the Soul.
The MOON represents our 'inner world', our hidden emotions, desires, our shadow-self, fears/worries and our dreams. It represents our feelings, our unconscious beliefs, the past and our yin or feminine goddess archetype. The Moon offers us the ability to feel, learn from the past and creatively unlock and express our essence.
During a FULL MOON, the Moon is fully illuminated as it sits in opposition to our Sun. The energy (influenced by the current Zodiac transit) is heightened and emotions, feelings, mental processes, dreams etc are all amplified. When the Sun & Moon oppose each other during a Full Moon, this can cause tension & uncomfortable friction, but at the same time a greater amplification of vision & potential possibility. The Full Moon is a powerful time of gratitude, gracefully acknowledging the beauty of life itself and all you have brought into beingness. You may feel a burning desire to express your creativity, bliss out in sensual activities & through fierce yet profoundly tender vibrations let go of any aspects of your life that no longer serve the grandest vision of your Soul.
The FULL MOON is a great time to 'moon bathe' – simply sit under the light of the moon & meditate – and is you breathe-in allow the moon to warm your Heart & expand the beauty of the present moment, and as you breathe-out let the light of the moon transmute that which you wish to release. Full Moon ceremonies, either lighting a candle for yourself or coming together with others in sacred circle, is a powerful way to bring healing to the self/group and simply BE this Wave of LOVE for all Humanity & planet Earth. I LOVE placing my crystals out under the Full Moon to cleanse their crystalline structures and infuse them with solar vibrations.
SUPERMOON
Full Moon Energy – December 3/4, 2017
Full Moon in GEMINI & Sun in SAGITTARIUS
(11.400 Sagittarius – 11.400 Gemini)
Monday, 4 December 2017 – 1:46 pm AEST (Australia)
View times in your City/Country>
Moon – past, Intuition, unconscious, emotions, nurturing, feelings
Sun – now, Identity, consciousness, self-esteem, expression
Gemini (Air) – Fickle, witty, nervous, scattered, fun-loving, curious, versatility
Sagittarius (Fire) – freedom, leadership, adventure, spiritual, optimistic

During the GEMINI Full Moon, the moon is reflecting the light of the Sun in SAGITTARIUS. As the forces of the Sun & Moon oppose each other (Ego vs Emotions, I vs We) … our FULL MOON will have a super-charged effect as it is the second of trilogy of Supermoons over the months of November, December & finally January 2018.

Gemini is all about communication (the ruling planet is Mercury after-all)… thus on this FULL MOON you maybe guided to take a long and hard look at how you communicate and the power of your words.
Do you 'do as you say', or are you 'all talk and no action ?' Do your words to others reflect your TRUE feelings or do you use words that are pleasing to others and not really reflective of your beliefs/desires/inner-most feelings ?
This FULL MOON will be a great time to take a long and deep look inward to your Self-Talk… are your thoughts nourishing and nurturing to self, or are the hurtful, harmful, angry or downright mean-spirited ?
Alternatively, are your thoughts/mental chatter completely out of control… hence so so vivid that it is sometime difficult to discern what are your thoughts or what are they the thoughts/energy of others ?
In the media of late what has been communicated/coming to light are the collective stories via the hashtag #metoo – stories of assault, rape, humiliation and degradation at the hand of those in powerful positions. As the FULL MOON moves into Gemini (reflecting the light of Sag) on December 3/4, it will be a time to reflect on your story and how this story/internal dialogue 'plays out' in your head. Have you made assumptions based on the gossip of others and have you made judgements that have possibly been unfair/unjust ? Conversely, are you feeling the pain of the global story of #metoo and is it time to let go of being the victim and get out of the darkest shadow of the Feminine within our culture, whereby your power is relinquished and you have experienced a choking silence, a numbing fear through being submissive.
Overall, this FULL MOON is all about freely expressing yourself, and with the help of Sag, it will be the time to go out SPEAK YOUR TRUTH – party, network, meet new people and FREE yourself to be YOU !
Express what you feel in secret to those around you this Full Moon, express yourself creatively through song, poetry, words or artwork…so what a great time to make/create Christmas presents !
PLUS… there is so much more about this New Moon, for it is also a SUPERMOON and it is priming us for the 5 day energetic window Galactic Alignment on the 18 to 22 December 2017.
SUPERMOON Energy + Galactic Alignment
Our December 3/4, 2017 FULL MOON marks the second SUPERMOON in a trilogy of FULL MOON SUPERMOONS .
The first SUPERMOON occurred last month on November 3/4, the second is this month and the third takes place in January 2018.
Overall, energy runs high during a SUPERMOON… you may feel more emotional, electric, experience sleep disturbances or have expressive / lucid dreams. You may also find your intuition is heightened, synchronicity more pronounced and you become more aware or sensitive to the energy of the environment / people / plants / animals… actually everything !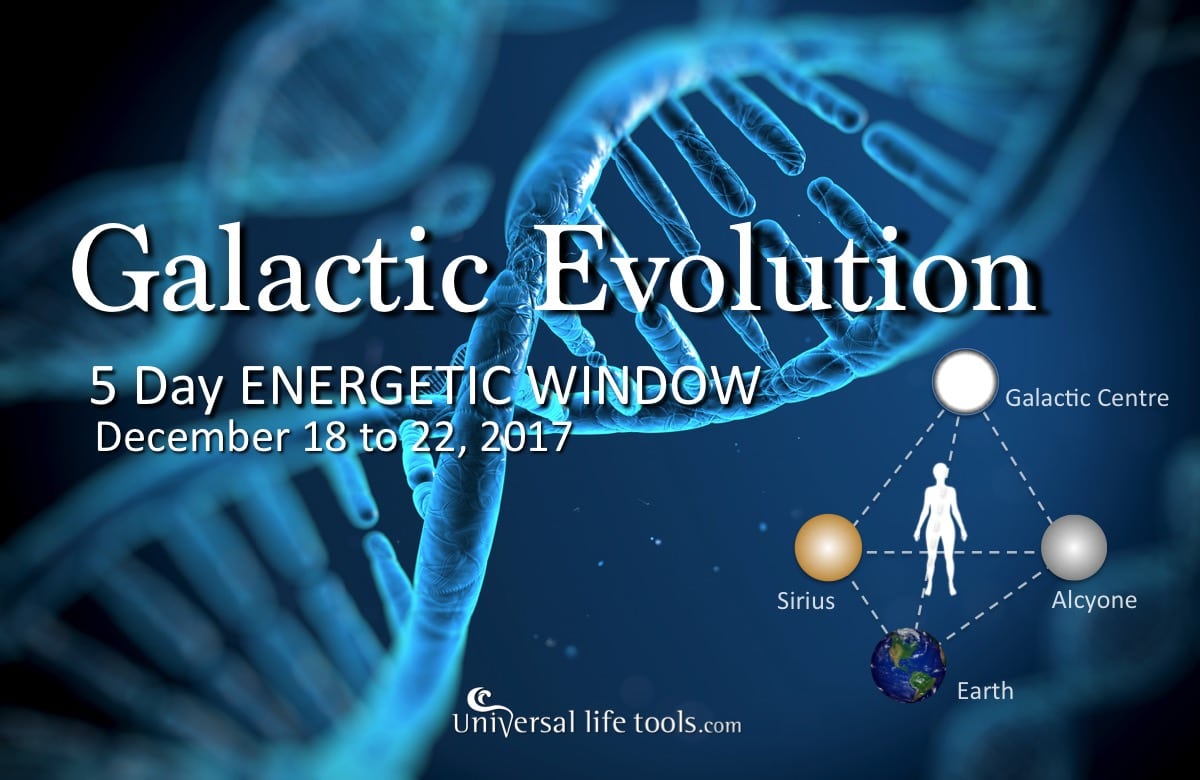 This December 3/4 SUPERMOON is quite profound in that it is priming us for a 5 day energetic window GALACTIC ALIGNMENT on the 18 to 22 December 2017.
During a GALACTIC ALIGNMENT, our Earth, Sun & Galactic Centre (in Sagittarius) align on the Galactic Plane – the flat plane of our Milky Way Galaxy.
During this Alignment, our astrological GALACTIC EVOLUTIONARY TRIANGLE – a tetrahedron of energy formed by the Earth, Sirius, Alcyone & the Galactic Centre is amplified into its greatest potential for the year.
This amplified TETRAHEDRON of energy that surrounds us seeks to 'STRUCTURE the WATER' within our bodies such that we literally become walking LIQUID CRYSTALS. Every cell within our body is thus bathed in this GALACTIC LIQUID CRYSTAL Template resonance (ie Essence of Angels®), which in turn ACTIVATES our DNA and ATTUNES (increase in resonance) our genetic potential.
The GALACTIC ALIGNMENT over 18 to 22 December 2017, inspires us to embrace our greater Evolutionary Purpose and helps us to step into the grandest version of the greatest vision that we have ever held for ourselves. ♡
Please take a moment to read my article on our December 2017 Galactic Alignment, to help you more ably work with the energy of our December 3/4 Super Moon.
OmAhOm
xx Simone