To help you flow with Lunar Love during 2020, inviting you to download my Lightrition Lunar Love Calendar for FREE !
Find your rhythm during 2020 as you vibe with the cycles of the Moon & Stars.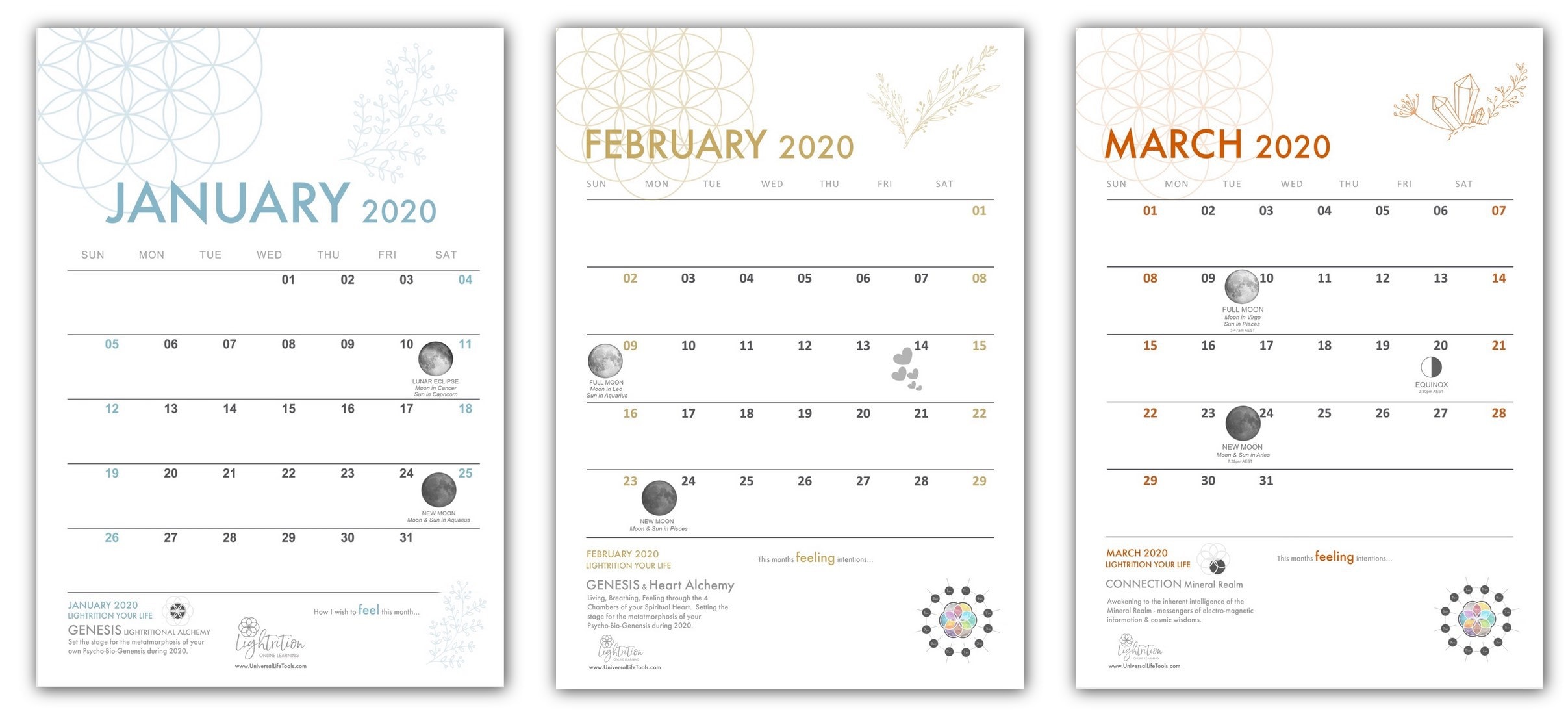 The Moon ripples frequencies that not only arouse our emotions, but also influence our behaviours, even our consciousness toward 2040.
She represents our 'inner world', our hidden emotions, desires, our shadow-self, fears/worries and our dreams. As the feminine intuitive goddess archetype, the Moon offers us the ability to feel, learn from the past and creatively unlock and express our essence.
During our Lightrition your Life – 2020 online learning course – in case you would like to join us – you will learn more about the influence the Moon has in your life, and most importantly how to harness her powerful presence. There is more to the moon than we have been led to believe… and when you unlock her secrets, you open the door to your inner-freedom & ancient healer self.
In the Spirit of Lightritional Giving, my 2020 Lunar Calendar is FREE – from my Heart to yours ♡
xx Simone