Wonderful news… our Silver OmAhOm Sacred Geometry Pendants are back in stock!
The Grace of the highest Frequency of the OmAhOm Heart Field of intelligence.
OmAhOm Ancient Wisdom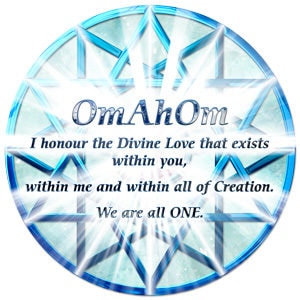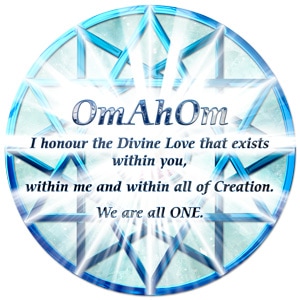 OmAhOm was the light-language used by our ancient ancestors. The Om is pronounced as 'om' as in the word 'from' and Ah is pronounced as 'ah' as in the word 'father'.
The interpretation of the Sacred Sound/Tones of OmAhOm translates to:
I honour the Divine Love that exists within YOU
within ME and within ALL of CREATION
WE ARE ALL ONE ♥
The Sacred tones/resonance of OmAhOm open the torus field of the Heart, such that our Heart beats/breathes/dances to the Breath of Gaia (the Heart of Earth) as well as beats/breathes to the Cosmic breath of our Galaxy (Heart of the Galactic Centre) – the three Hearts coming together as the ONE HEART of Creation.
In this state of UNITY CONSCIOUSNESS we dance to the one beat, the one breath of life and live in sacred harmony with the Great Cosmic Breath. We are free to be our unique self, express our heartfelt passions and live in the perfection of Source from within.
OmAhOm Silver Pendants
I have personally designed/channelled the creation of these OmAhOm Pendants and each pendant is hand made with LOVE ♥

Through Sacred Ceremony, I also dedicate each Pendant to weave to highest frequency of the OmAhOm Heart Field of intelligence.
Each Pendant comes complete with:
~ Handmade Silver (925) OmAhOm Pendant (53mm Diameter)
~ Each Pendant is engraved subtly in very small print on one side with: OmAhOm
~ A 45cm long hand woven brown/black DNA Helix cord (optional)
~ A complimentary silver cleaning cloth
~ A complimentary black Velvet Pouch