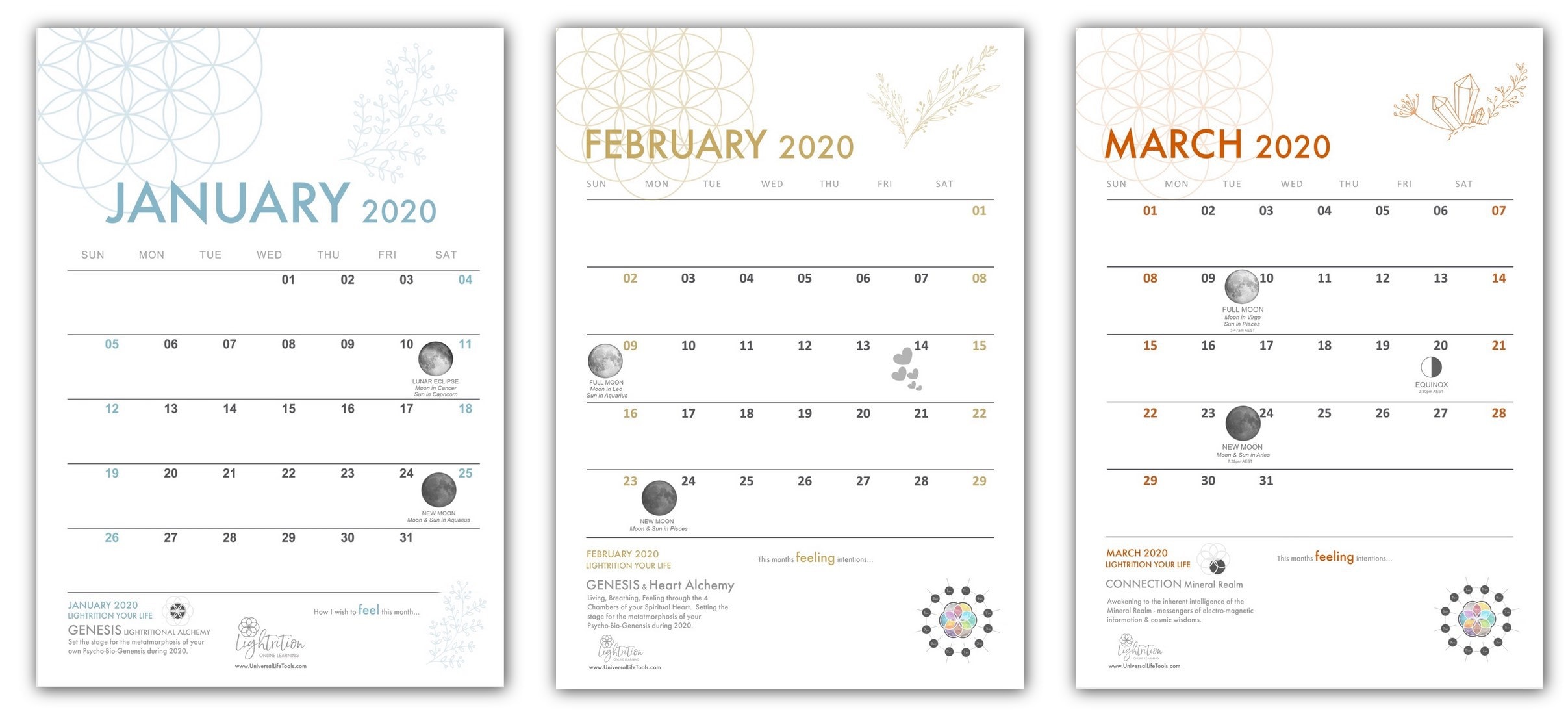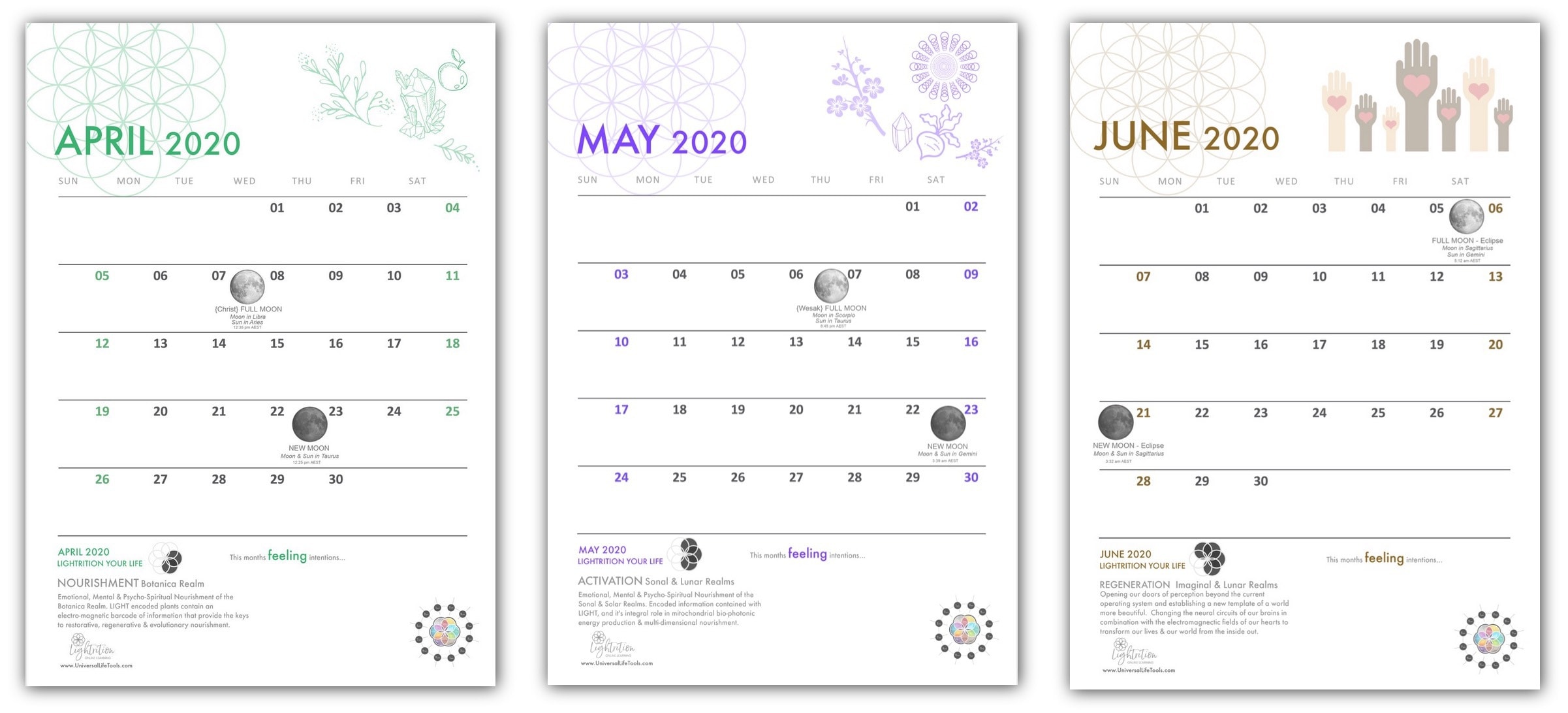 Inviting you to download our FREE Monthly 2020 Lunar Calendar and flow to the rhythm of the Moon & Stars during 2020. At the beginning of each Month, we share with you for FREE the Currents Months Calendar.
2020 is quite an extraordinary year… a leap into a new 20 year Earth Cycle of Evolution as we head into the Golden Conjunction of 2040.
The Moon ripples frequencies that not only arouse our emotions, but also influence our behaviours, even our consciousness toward 2040. She represents our 'inner world', our hidden emotions, desires, our shadow-self, fears/worries and our dreams. As the feminine intuitive goddess archetype, the Moon offers us the ability to feel, learn from the past and creatively unlock and express our essence.
During our Lightrition your Life – 2020 online learning course – in case you would like to join us – you will learn more about the influence the Moon has in your life, and most importantly how to harness her powerful presence. There is more to the moon than we have been led to believe… and when you unlock her secrets, you open the door to your inner-freedom & ancient healer self.
In the Spirit of Lightritional Giving, my 2020 Lunar Calendar is FREE – from my Heart to yours. Inviting you to download our 2020 Lunar Calendar. Print on A4/US Letter. Write in the bottom right hand corner of the Calendar 'This Months FEELING Intentions' for the current the month. Then place the Calendar where you will see/feel the energy daily – eg in your office, bedroom, or on the fridge door.
Simply add to cart, proceed to checkout for $0.00, and you will receive an ACCESS EMAIL to our 2020 Calendar Webpage – where you can download each Months Calendar as it becomes available during 2020.
There is NO NEED to add this FREE Calendar to your Shopping Cart each Month – you only need to add it once, for then you receive FREE ACCESS to your FULL 2020 Lunar Calendar Download page.