Our Heart Retreats are an opportunity to press 'pause' in your life.  A time to savour silence, get back in touch with the healing sounds of nature, rediscover your soul song and nourish the body, mind & soul throught lightrition.  Our Retreats take you on a deep dive into your Heart, a sacred reconnection with ancient wisdom to emerge after 7 days into the grandest version of the greatest vision you have ever held for YOU!
There is something so very humbling and reverently sacred about each and every Retreat.  It is quite amazing when you feel into the energy, a group of people who don't know each other at the start, travelling to attend our Retreat from all corners of the globe… coming together in Heart Space to share, awaken, learn & grow from each other.
Whilst everyone's backgrounds/lives are so diverse, there is a silver aetheric cord that connects us all… a greater vision as to WHY each of us has been called together as a group.  After a couple of decades of facilitating gatherings, I am still very much in awe of the synchronicities, awakenings & profound leaps that happen on retreat.  Oh I feel so very blessed to be able to do this work.
Sharing with you photos from our October Heart Retreat… in the hope a little of the LOVE sprinkles your way today.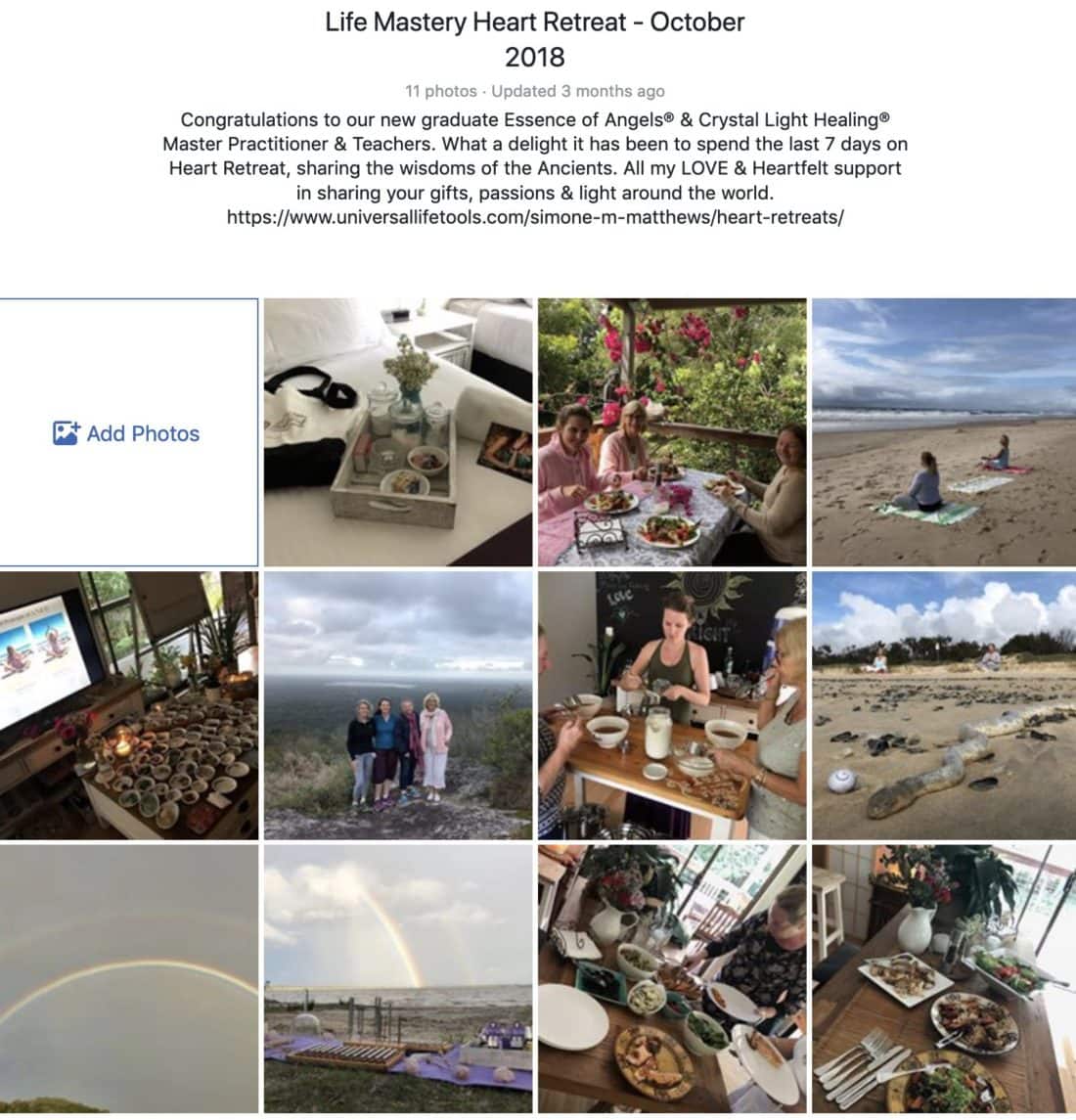 Our Next Retreat
If you are interested in experiencing your innate greatness and stepping back into your life more present, resilient and ready to then I invite you to join me on one of my upcoming Heart Retreats.    Or if you are after shorter weekend sessions, then you may like to book in for my upcoming LIVE Workshops.
OmAhOm
Simone