2019 Year of the Golden Yin Earth Pig. Pigs are a symbol of wealth, good luck and enjoyment of Earthly riches. And this will be taken to a whole new level this year, as GOLDEN Pig only comes around once every 60 years.
Our NEW MOON in Aquarius on February 5, marks the beginning of Chinese New Year Yin Earth Pig.
Image Credit: Bruno van der Kraan
NEW MOON
Moon & Sun in AQUARIUS (15.450)
Tuesday, 5 February 2019 – 7:03 am AEST (Australia)
View times in your City/Country>
New Moons are all about setting intentions for the forthcoming cycle… so I know you are going to love the energy of our February New Moon in AQUARIUS. AQUARIUS is an Air sign and is ruled by Uranus… Aquarius loves to Dream & Think Big, envisions 'out-there' solutions to life's problems and loves to reach far & wide with her juicy-big humanitarian heart.
With our New Moon in Aquarius conjunct Mercury the planet of communication… our February New Moon will be about people coming together, talking, sharing… opening their hearts to friendship & connection.
This is a softer, nourishing & gracefully uplifting New Moon… particularly after last months Lunar & Solar Eclipse intensities!!! Plus this New Moon marks the beginning of our 2019 Chinese New Year.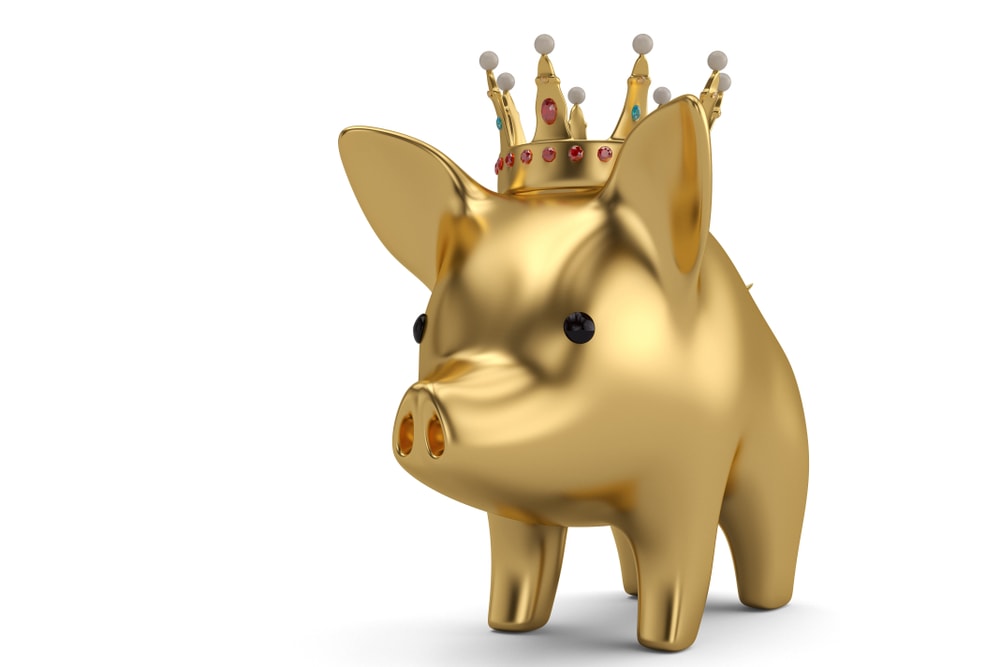 CHINESE NEW YEAR 2019
– Year of the Golden Yin Earth Pig
February 5, 2019, marks the first day of the Chinese New Year – Year of the Golden Yin Earth Pig.
Pigs symbolise wealth, abundance, luck, loyalty, generosity, companionship, reliability & integrity. Pigs are intelligent & loving animals too.
What makes this Yin Earth Pig energy interesting… is that it is a GOLDEN Yin Earth Pig, which only happens every 60 years. The last Golden Yin Earth Pig was in 1959… so if you born in 1959 happy 60th birthday to you this year!
GOLDEN Pig years are even more abundant & lucky… with the GOLDEN 'piggy bank' being felt through every sector of your life. Where you focus your piggy-intuition this year will receive the midas touch, so be mindful of your thoughts, actions & deeds.
'Invest' your energy wisely this year. Pigs aren't hoarders, they enjoy earthly abundance and they love to share, celebrate & delight in life's gifts… which is all the more sweeter with friends. This is certainly not a year of all work & no play… pigs LOVE to play, and their natural prosperity is amplified through play. Remember real prosperity cannot be bought…. YOUR TIME is priceless… so get out there & play with your besties and have the time of your life this year. Be happy as a pig in mud… abundance is a mindset from the inside-out.
The beauty of our GOLDEN Yin Earth Pig year, is that it falls within our Universal 3 Year in Numerology. A Universal 3 Year in Numerology is all about joy, creativity, communication, emotional sensitivity, expression, socialising… and I will say it again… JOY!!! So 2019 will be a year of fun, allowing our passionate hearts drive our endeavours, being lighter, more free-spirited, creatively expressive and putting PLAY into our work, our relationships, our finances & our health & wellbeing.
As I mentioned in my Universal 3 Year in Numerology article, the Number 3 represents The Empress – the 3rd Major Arcana Card of the Taro. The Empress represents the Divine Mother, the Earth Goddess, the creative power of the Feminine, a power that embody's natures abundance & sensual pleasures. Among other female personifications, she represents Demeter, the Greek Goddess of Harvest & Fertility. The PIG was sacred to Demeter, as it represented abundance of Earthly gifts.
In Summary… our New Moon in Aquarius, teamed up with our 2019 GOLDEN Yin Earth Pig year… certainly makes this a playful, visionary, joyful, creative & expressive year. Kick up your muddy heals & have a HapPIG Chinese New Year.
OmAhOm
xx Simone